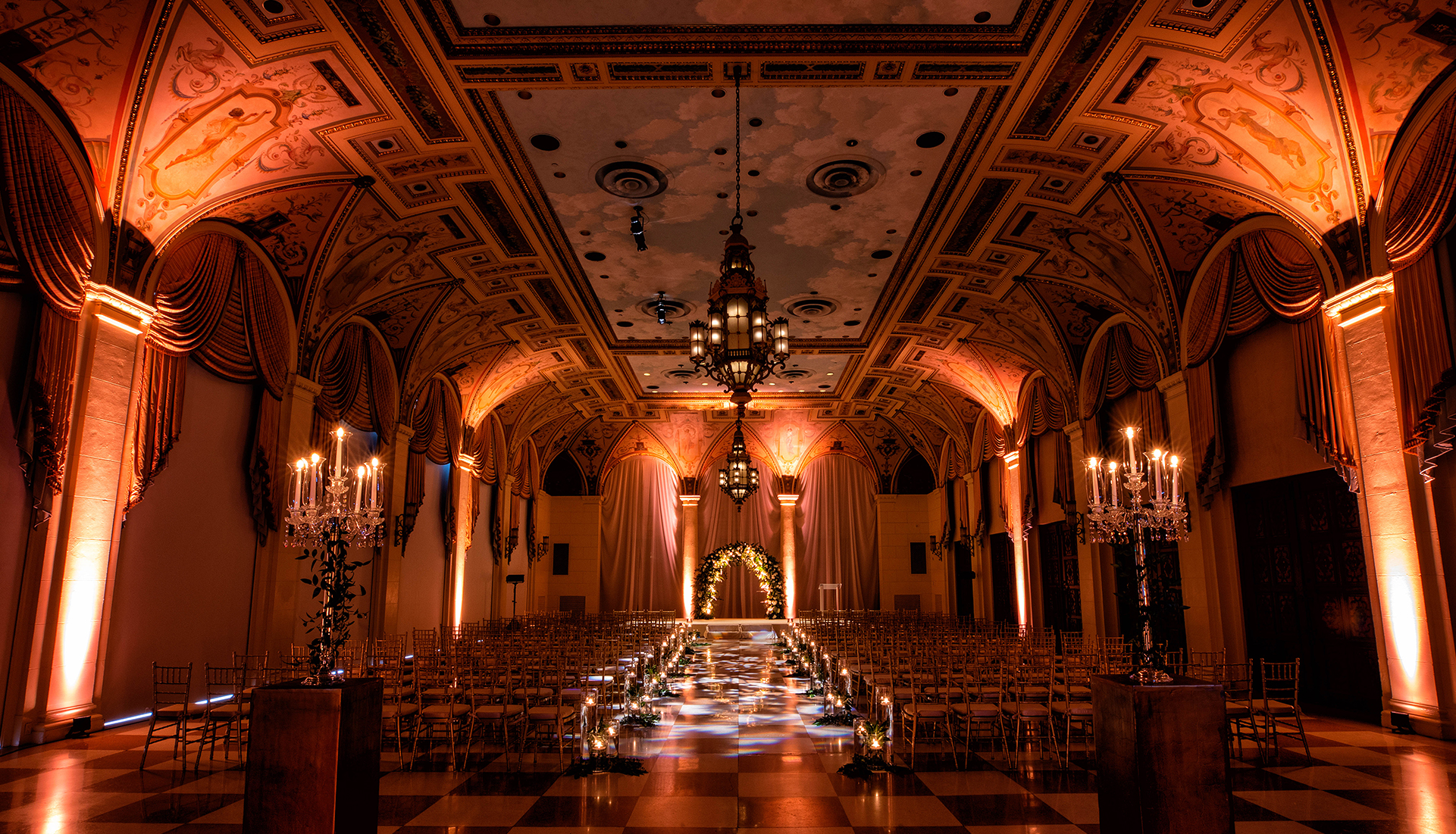 Founded on the sands of Palm Beach in 1896, The Breakers is one of the landmark destinations in Palm Beach. Every room and space in this majestic hotel resonates with history and beauty. Andrea and Devan were planning a wedding that incorporated soft jewel toned florals amidst the grandeur of The Breakers grand ballroom. We designed a custom invitation suite for them featuring beautiful hand drawn florals which we combined with lush letterpress and gold foil. Their wedding day was filled with touches of jewel tones and delicate flowers all set on the backdrop of the magnificent architecture and opulent interiors of The Breakers. The photography is a sight to behold, captured by Adam Opris Photography.
Invitation Inspiration
We rounded up our TOP 5 invitations that would fit in perfectly in one of the luxurious ballrooms of The Breakers Hotel.
These invitations all in one way or the other bring to life some of the dazzle and splendor of this iconic hotel or just embrace the fun and vibrancy of Palm Beach.