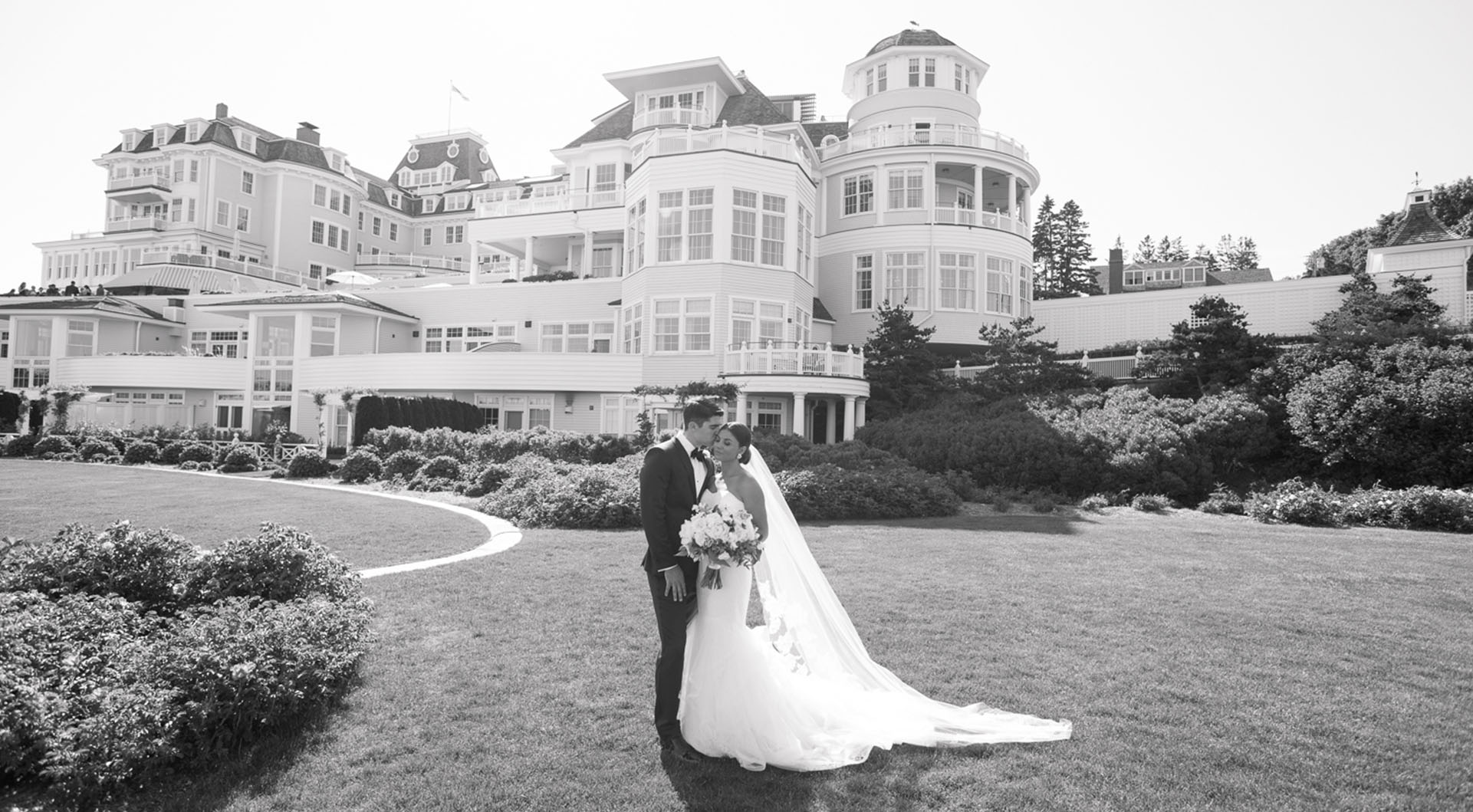 On the coastline of scenic Rhode Island lies Ocean House, a luxurious resort with breathtaking views of the Atlantic. One might venture to say that such a venue was born to be a wedding venue but the property itself has a rich heritage spanning over 100 years where it welcomed guests escaping the heat of the cities so they may spend their summers by the sea. The location is quintessentially New England and breathes elegance and refinement while also inviting guests to relax and unwind. We were so excited when our clients Natalie and Eric picked this beautiful spot to celebrate their special day. They were keen on breathing that same effortless, breezy elegance into their whole wedding starting with the invitations. We designed a wedding invitation suite for them featureing delicate laser cutting as a nod to the Victorian heritage of the house in beautiful champagne gold and creams to evoke the feel of the beauty shores.
The wedding day was a sight to behold with a stunning white tent draped with sheer curtains and chandeliers. The decor was designed by True Events and brought to life with the help of a team of talented wedding professionals (see below for details). The photography of their big day was captured through the lens of Jason Walker of The Day Collective. Hope you enjoy!
Invitation Inspiration
Love this wedding? We rounded up our TOP 5 Rhode Island beach chic inspired wedding invitations and save the dates with elements that range from ocean waves to more traditional choices. There are so many ways to make it your own.