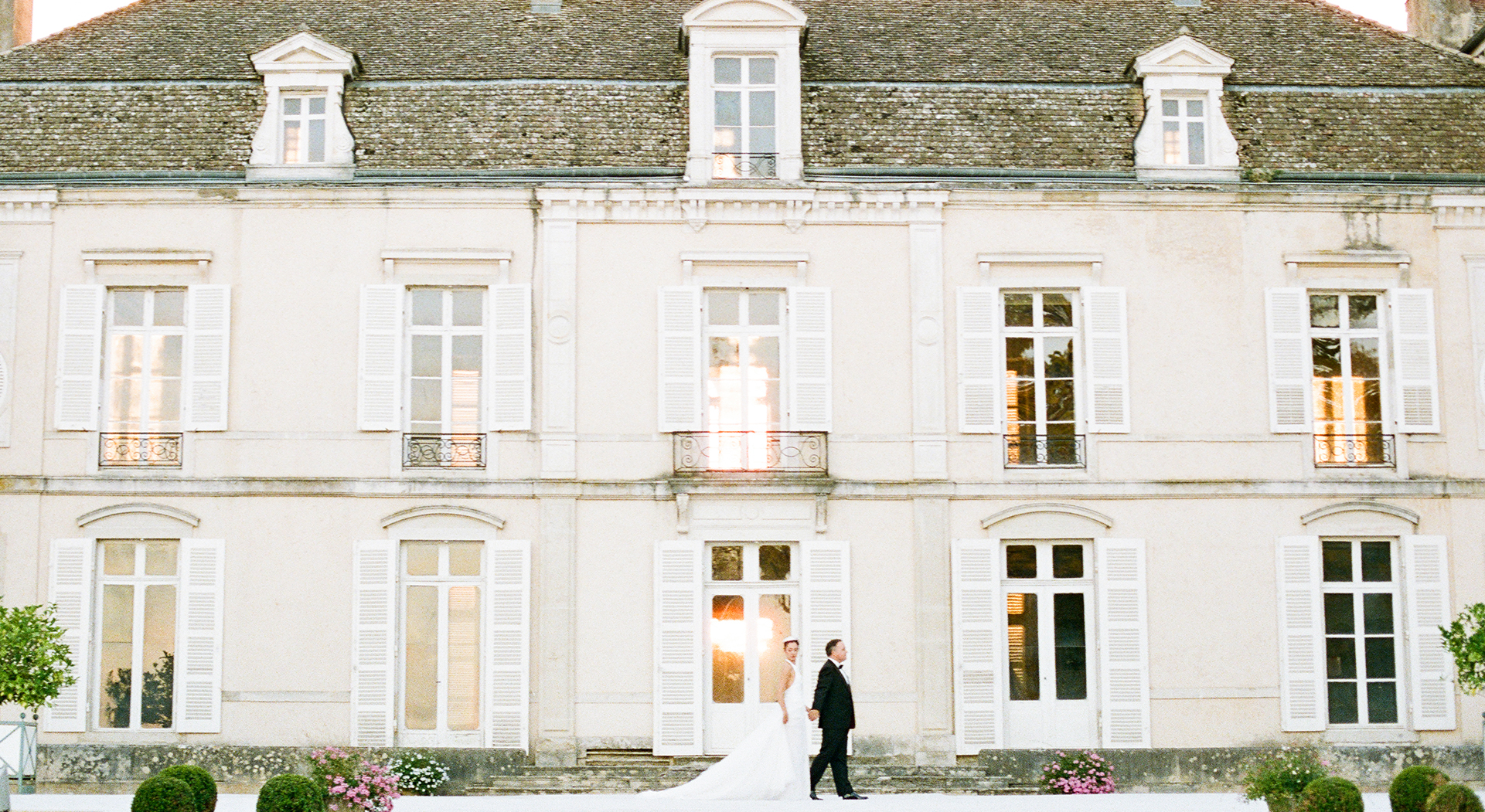 Today we're excited to share a beautiful and intimate wedding at a private French Château in Beaune, a known wine production region of Burgundy. There's something so effortlessly elegant about weddings and private events at these stately chateaux and estates. This wedding is no exception. We love everything from the bride's elegant Valentino gown down to the innovative reception decor and avant garde florals, staged by our talented friends at Quintessentially, a premier international event company. But the best part was seeing how both the bride and groom embraced their own cultures and traditions in unique ways. Jen incorporated Chinese traditions like a tea ceremony and lion dance while the scenic location was a nod to Olivier's French background. As their stationers, we were also tasked with blending two cultures together which we did by hand illustrating the chateau but also crafting a custom monogram that was inspired by traditional Chinese seals. We love how everything turned out and were delighted to see the beautiful wedding photos taken by Feather and Stone Photography.
Can't get enough of this gorgeous wedding? Neither can we! That's why we've included a video from their videographer, Sculpting with Time. Enjoy!
Invitation Inspiration
We rounded up our TOP 5 favorite French chateau invitations that would work as beautifully in a Chateau in the Loire Valley to a private estate in Provence. Don't see what you're looking for? We can illustrate your wedding venue for you in just about any style you want so contact us to get more information on how we can bring to life the invitations of your dreams.