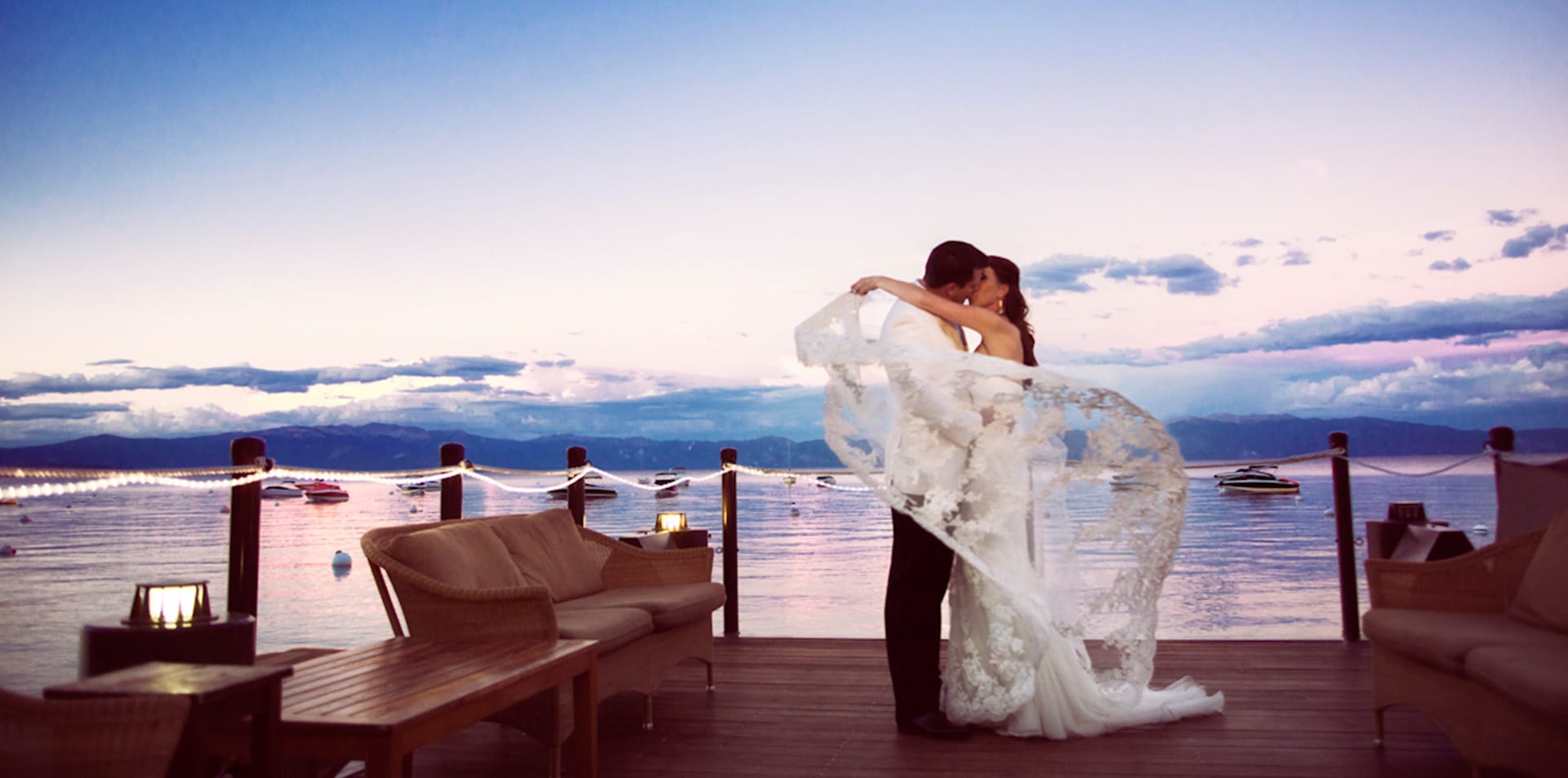 At Atelier Isabey we often enjoy living vicariously through our clients and their amazing weddings all over the world! From Saudi Arabia to Ghana to Brazil, we've had clients come to us from all walks of life and from all over the world (we've worked with princesses, athletes, lawyers, bankers, bakers, even an FBI agent!). We enjoy putting ourselves in their proverbial shoes and envisioning all the beauty and fantasy of what's to come for their big day.  That makes it all the more fun when our clients come to us for destination weddings in the most scenic corners of the world and because our research and process is so involved, by the time we're finished with the invitations, we often feel like we've even been there ourselves! This is especially true of the wedding of Elisa and Ryan, a sweet and fun loving couple who came to us with the request to bring to life their vision of a Belle Epoque wedding invitation for a Lake Tahoe destination wedding.
With Art Deco being very much in the front seat of the wedding trends these past few years, I'm excited to shine the spotlight on another truly inspirational time period. La Belle Epoque literally means "The Beautiful Era" in French, which took place in the late 19th and early 20th century. The art and design during this time was all about the beauty of nature, flowers, plants and creating art that echoed the pretty, sinuous curves derived from nature. So this was utter perfection given that Lake Tahoe couldn't be more of a perfect match. We proceeded to design a one of a kind piece for them that utilized jewel tones found in nature (think raspberries, leafy greens and lake tinted azure blues) as well as motifs that echoed the period style they were excited to recreate. The whole thing was finished off with a custom watercolor painted map of Lake Tahoe we made just for them. We're proud to say that that the invitations as well as the rest of the stationery set the tone for the beauty that was to follow.
To design the wedding, the couple turned to planner Stephanie Anderson of One Fine Day Events to blend their eclectic tastes with timeless elegance. Says Elisa,"We tried to create an event that was a reflection of our values: heartfelt and meaningful, classy and beautiful—but also a ton of fun!". The big day was captured through the lens of the talented Catherine Hall.