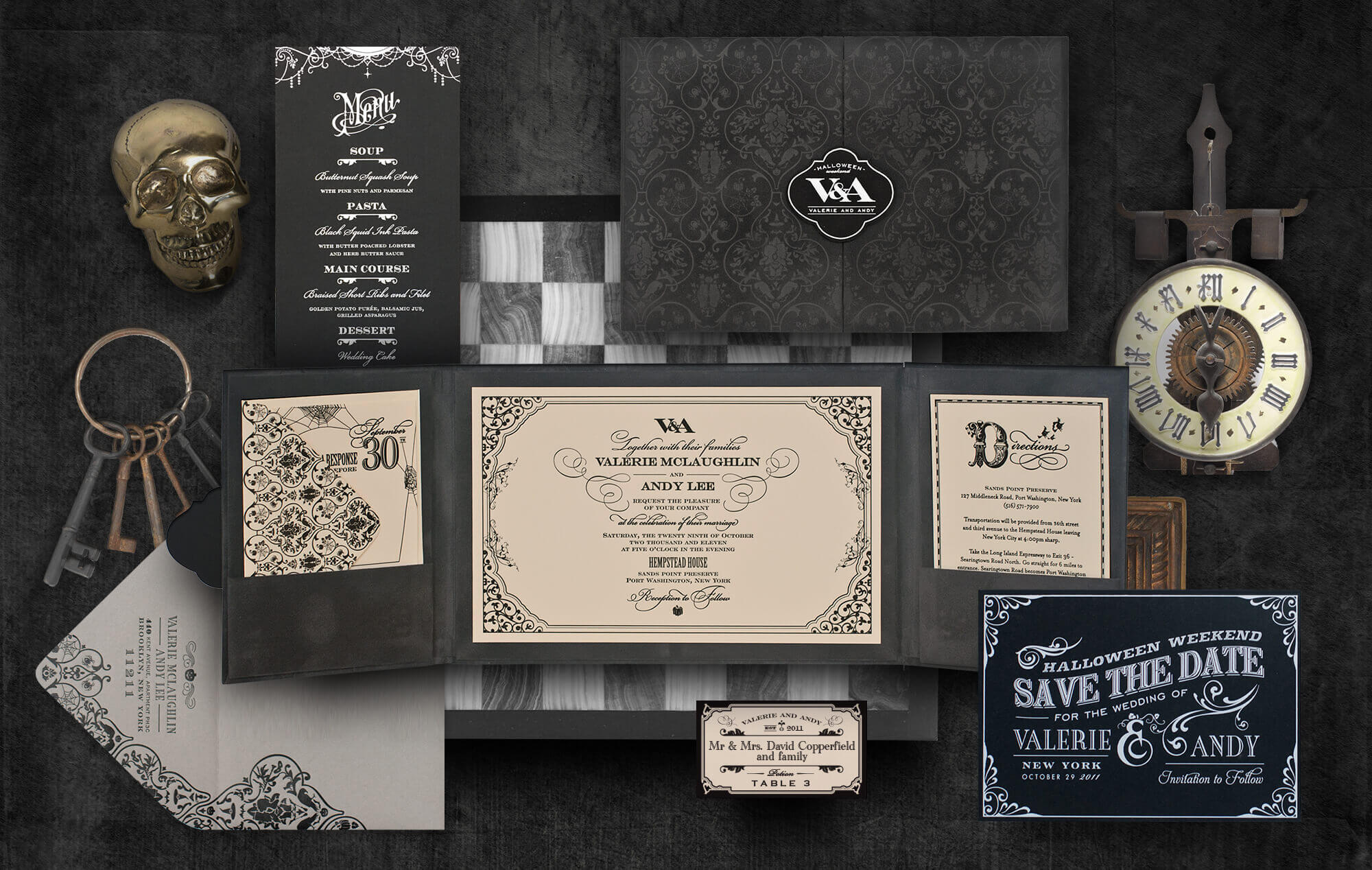 Halloween is a fun and fabulous season for kids and grown-ups alike. Every year I'm delighted to see how friends and family reinterpret time old traditions like pumpkin carving or trick or treating while bringing in creativity and inspiration from current pop culture or trends. There are so many ways to put your own creative twist on the season so with Halloween fast approaching we're excited to put our own signature on the spooky season!
As we speak, Atelier Isabey is busy putting the finishing touches on stationery for a fabulous wedding which will be taking place on Halloween weekend in a spooky castle in Long Island. I'm so excited to be featuring their fabulous wedding invitations on our blog today. I can wholeheartedly say that our couple, Valerie and Andy, are utterly fearless and they've fully embraced the theme and all aspects of celebrating their big day on this holiday weekend. What can be more exciting than that? Take a look at the fabulous wedding invitation and save the date suites we crafted for them and all the delightful seasonal details and inspiration we infused into every piece.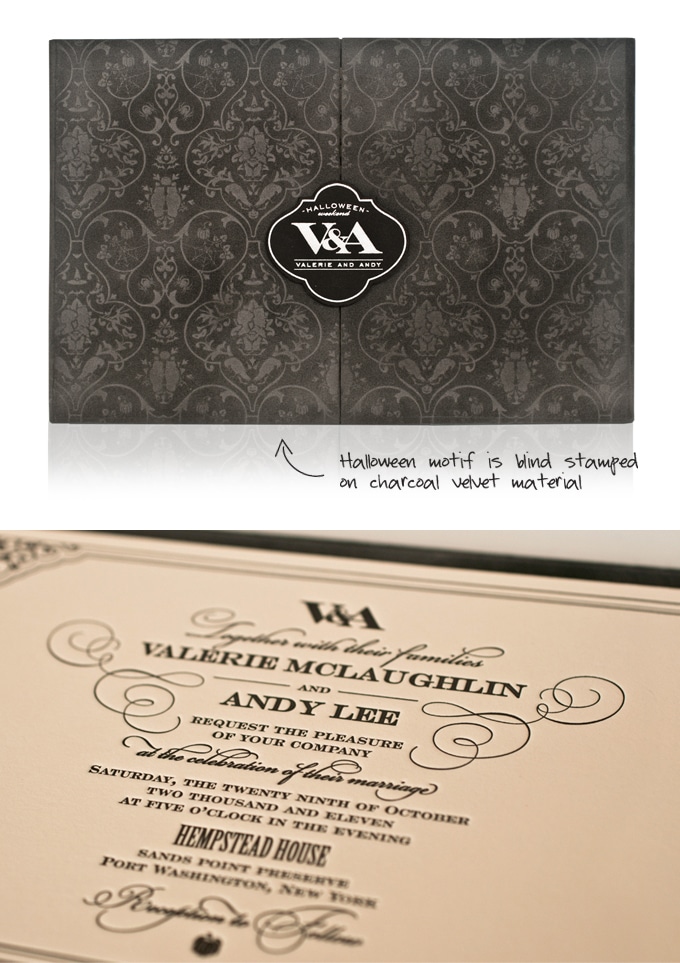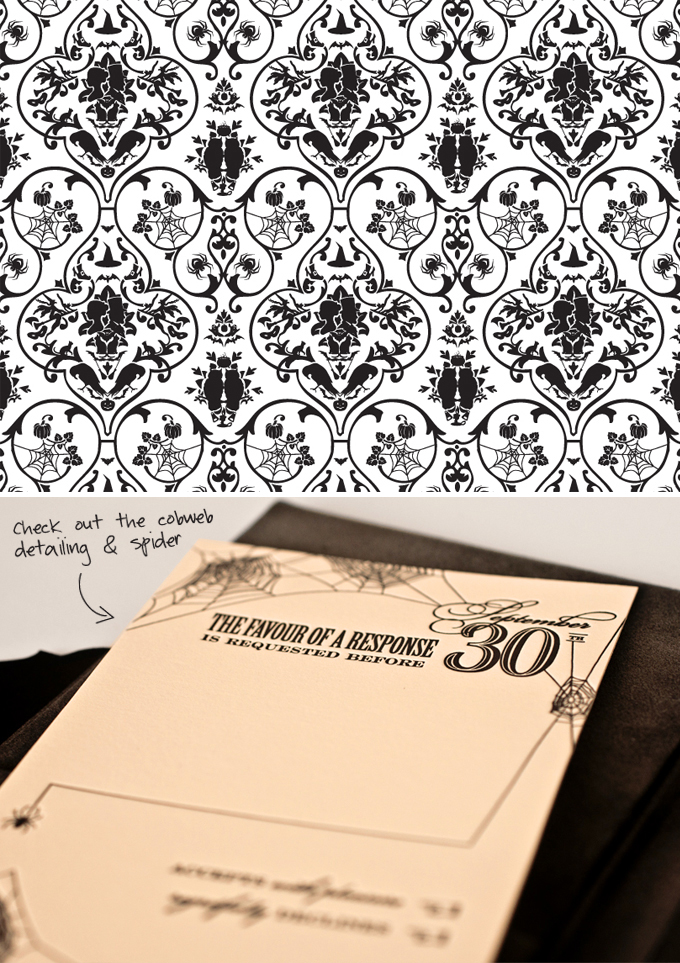 One of my favorite parts about designing this suite was creating the unique Halloween motif that used throughout the design. I loved the idea of creating an optical illusion where hidden elements would come into focus if the guest looked closely enough. This motif is decorative and uniquely composed of things like ghosts, pumpkins and spiderwebs that reveal themselves upon closer inspection!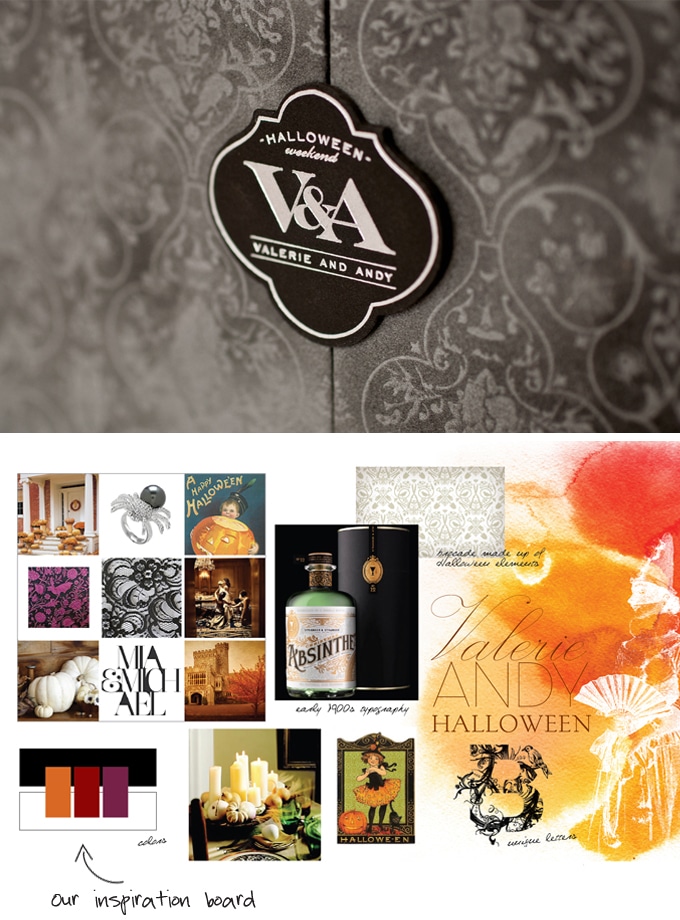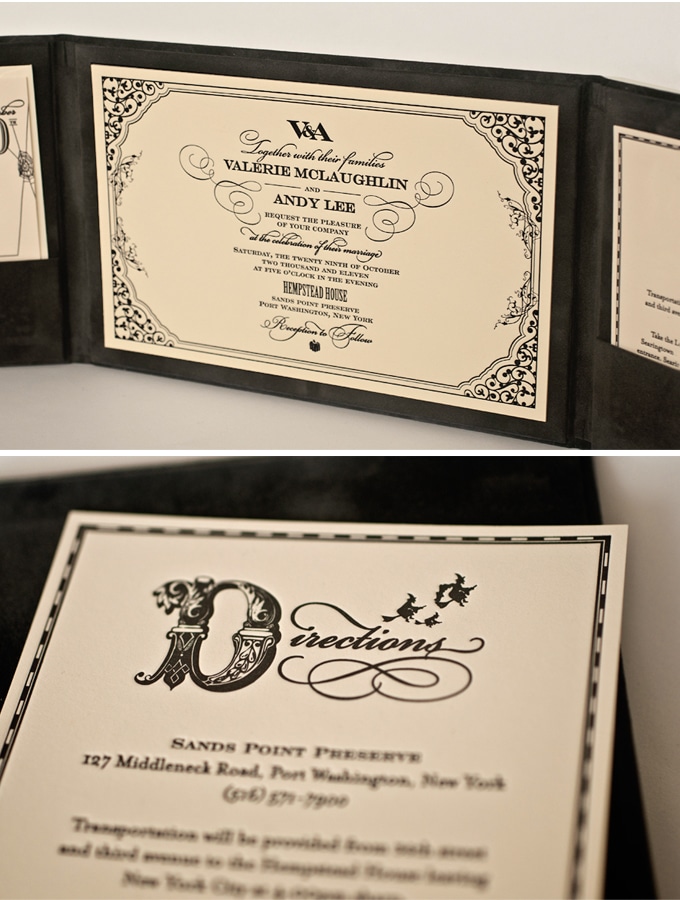 For their save the dates we designed an amazing, uber thick black card with vintage Halloween typography and ghostly black on black printing. Also look out for the adorable pumpkin "&" detailing!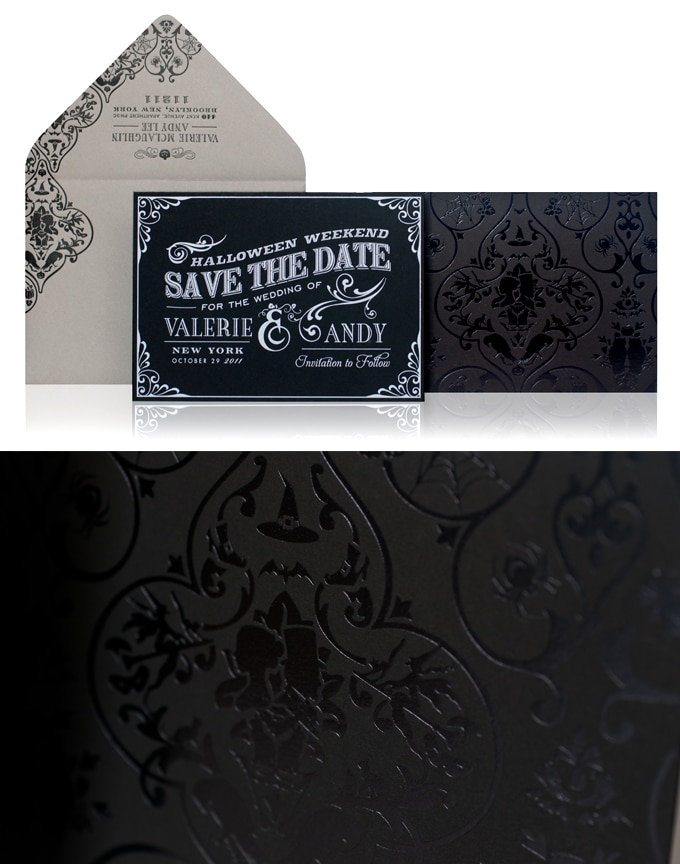 And last but not least, what wedding would be complete without our fabulous custom designed wedding day stationery! At Atelier Isabey, we love designing every component and piece without anything looking too 'matchy-matchy'. So the design can take on a whole new look on every card from table cards and escort cards to menus and programs while still looking like it still belongs to the same collection. We were inspired by virtually all things festive, creepy and ghoulish and with the Halloween season being such a wealth of inspiration, it really brought everything to new life!