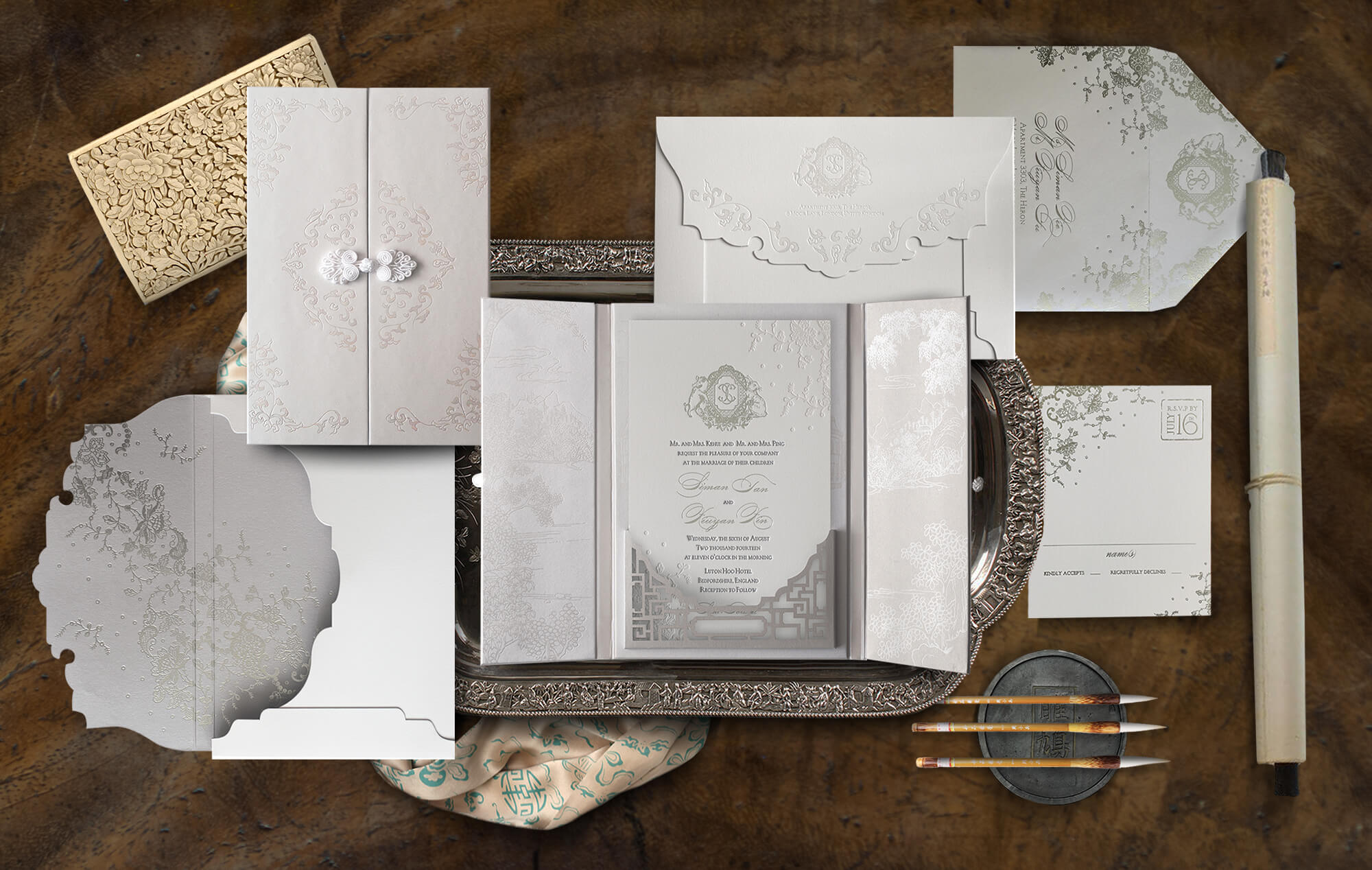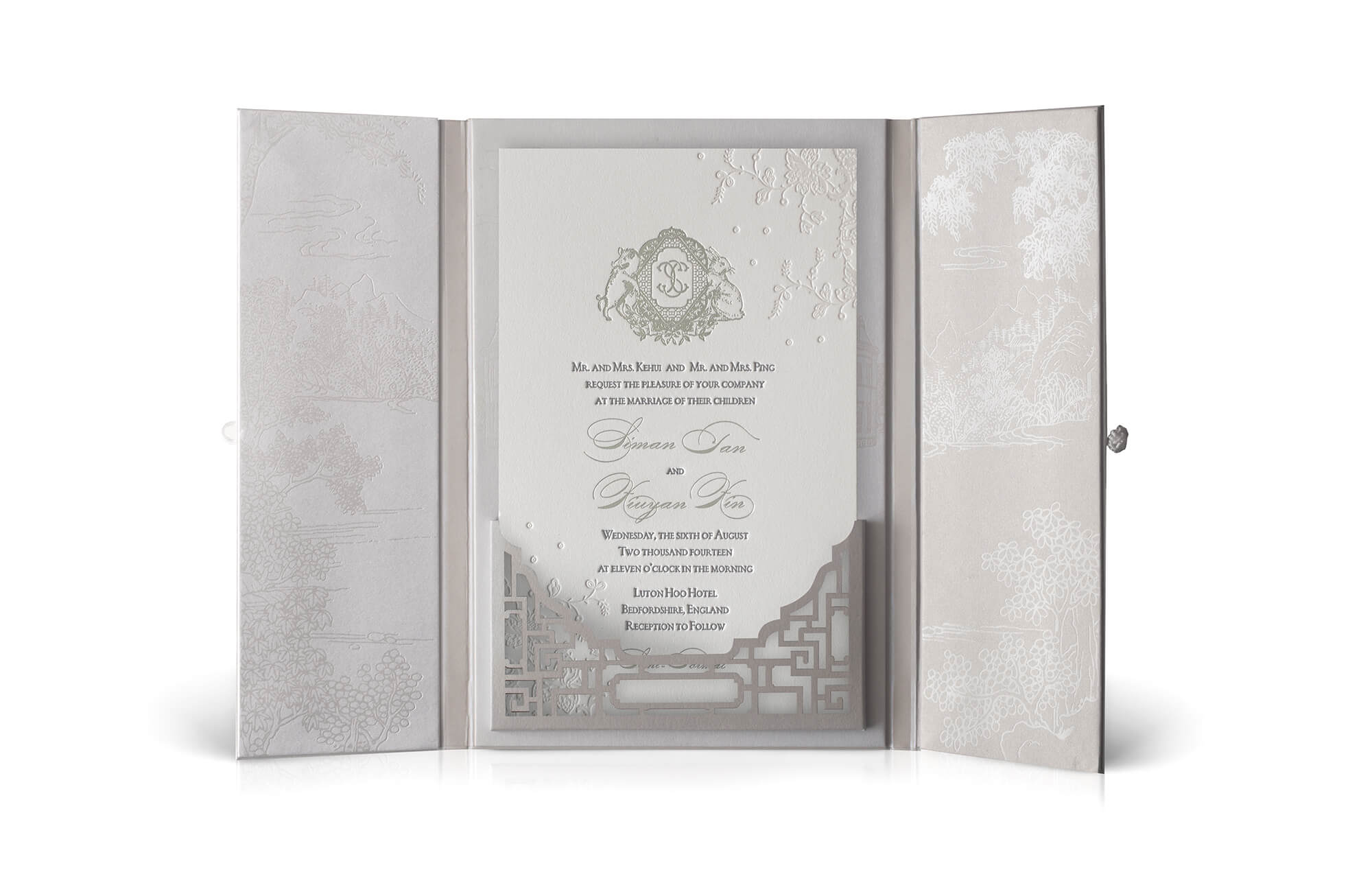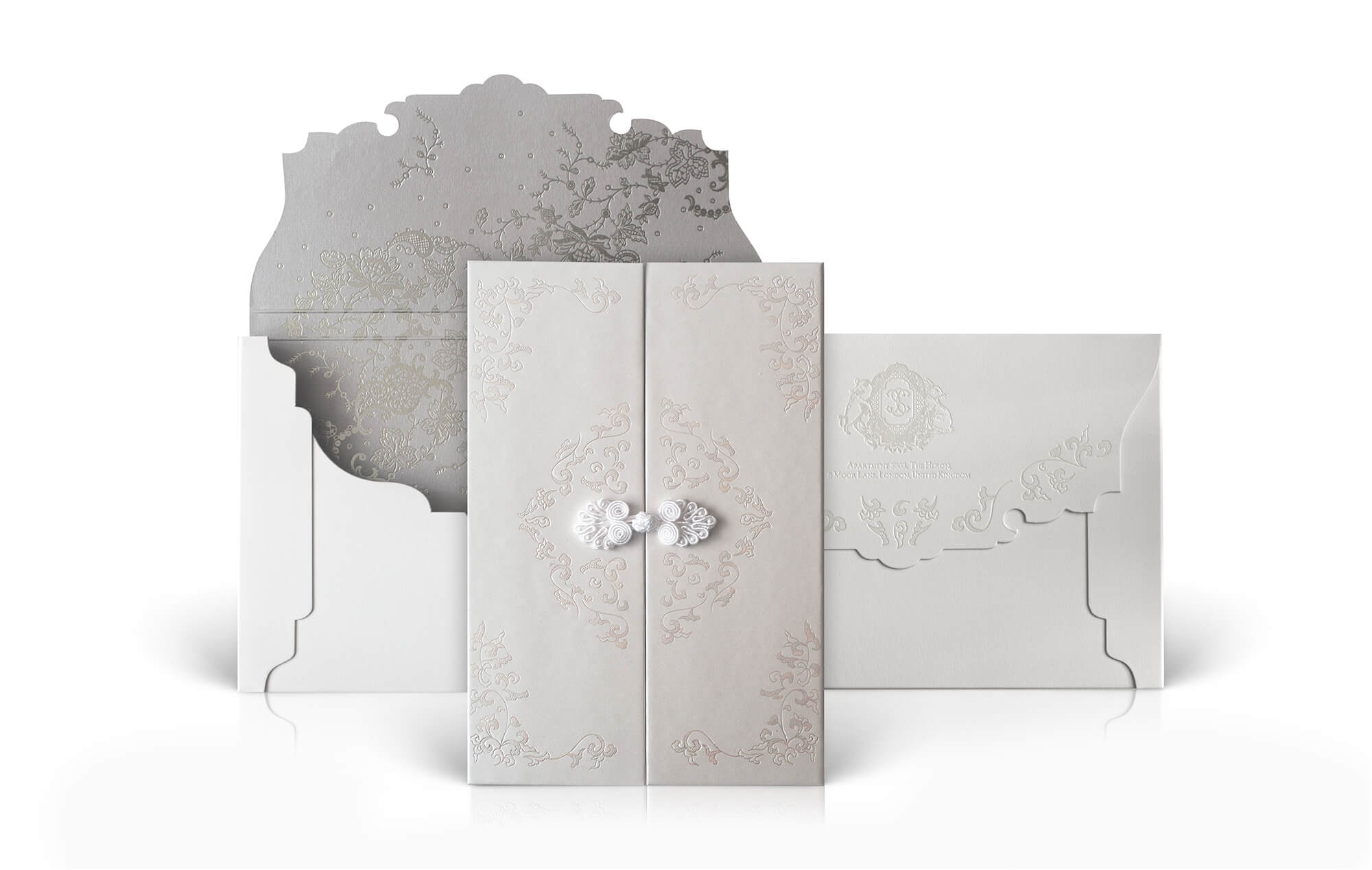 <
>
East meets West Wedding Invitation
Siman & Xiuyan
We were excited when Siman came to us looking to create an East meets West wedding invitation that captured a feeling of elegant romance while also incorporated Chinese culture and heritage. We hand illustrated their location, a gorgeous estate in England, but in a traditional Qing Dynasty style. Throughout the invitations, we incorporated reinterpretations of Chinese historical motifs (from the laser cut latticework pockets, to an elegant qipao closure on the cover) in letterpress and a one of a kind, custom mother of pearl foil.
Since we are a studio specializing in custom work, we put together custom pricing for each project. For your convenience, below is a brief summary of the starting prices for both our collection and custom suites:
• $2,000 is the starting price for pre-existing designs for a 4-piece suite in 1-letterpress color. Suites with additional embellishments such as foil stamping, laser cut sleeves, pocket folders, etc. start at a higher price point of $3,000 and up.
• Custom invitations start at $2,750 for a 4-piece suite in 1-letterpress color.
• For budgets in the $1,000 range, many of our designs can be adapted to a economical price point using flat printing.
---
Note: A 4-piece suite includes Invitation, Reply Card, Outer Envelope and Reply Envelope. However a suite can be customized to your needs. Most pre-existing designs you see, whether it be from our custom page or collection page, can be made into a ready to order set
To receive a more detailed estimate based upon your stationery needs or to schedule a consultation (by appointment only), please contact us at:
[email protected]

(212) 696-6624 - phone


Custom Process
Our custom process is as unique and creative as our finished pieces themselves. Take a look below to see how we brought our client's vision to life.
Ready to get started?
We would welcome the opportunity to work with you and design your wedding invitations, save the dates and stationery! Contact us for more information and to schedule an appointment by phone or in person.