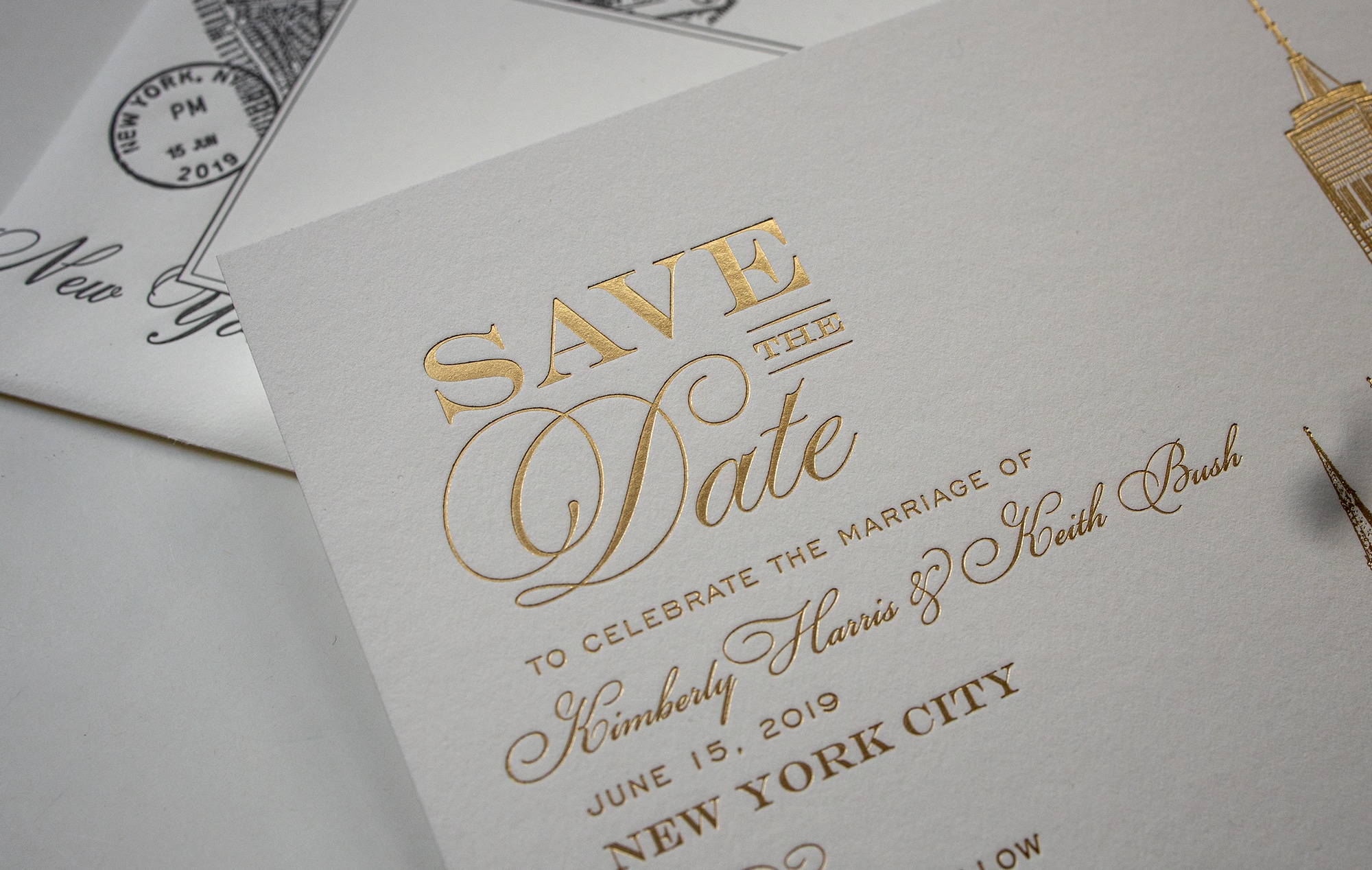 You've met the love of your life, you've said yes and wedding plans are under way! So what's the next step? Well once you've figured out when and where you plan on getting married the first thing you need to make sure to do is alert all your guests and make sure they mark their calendars and set aside the day for your wedding. While most people assume that save the dates just need to be a card mailer, you can also take this opportunity to really wow your guests and express yourselves creatively. We've rounded up some of our favorite creative save the date designs from years past to inspire you.
1. Send guests a memorable treat
What could be more enjoyable than indulging your guest's sweet tooth and sending them a tasty treat! For this couple's save the dates, we sent out beautifully designed save the date boxes filled with delicious macarons for guests to enjoy. We watercolor painted a beautiful folded card which told the couple's own personal story through soft and whimsical illustrations. The whole package was fit in a custom handmade box which was foil stamped in Champagne gold foil. A mailer that certainly did not go unnoticed!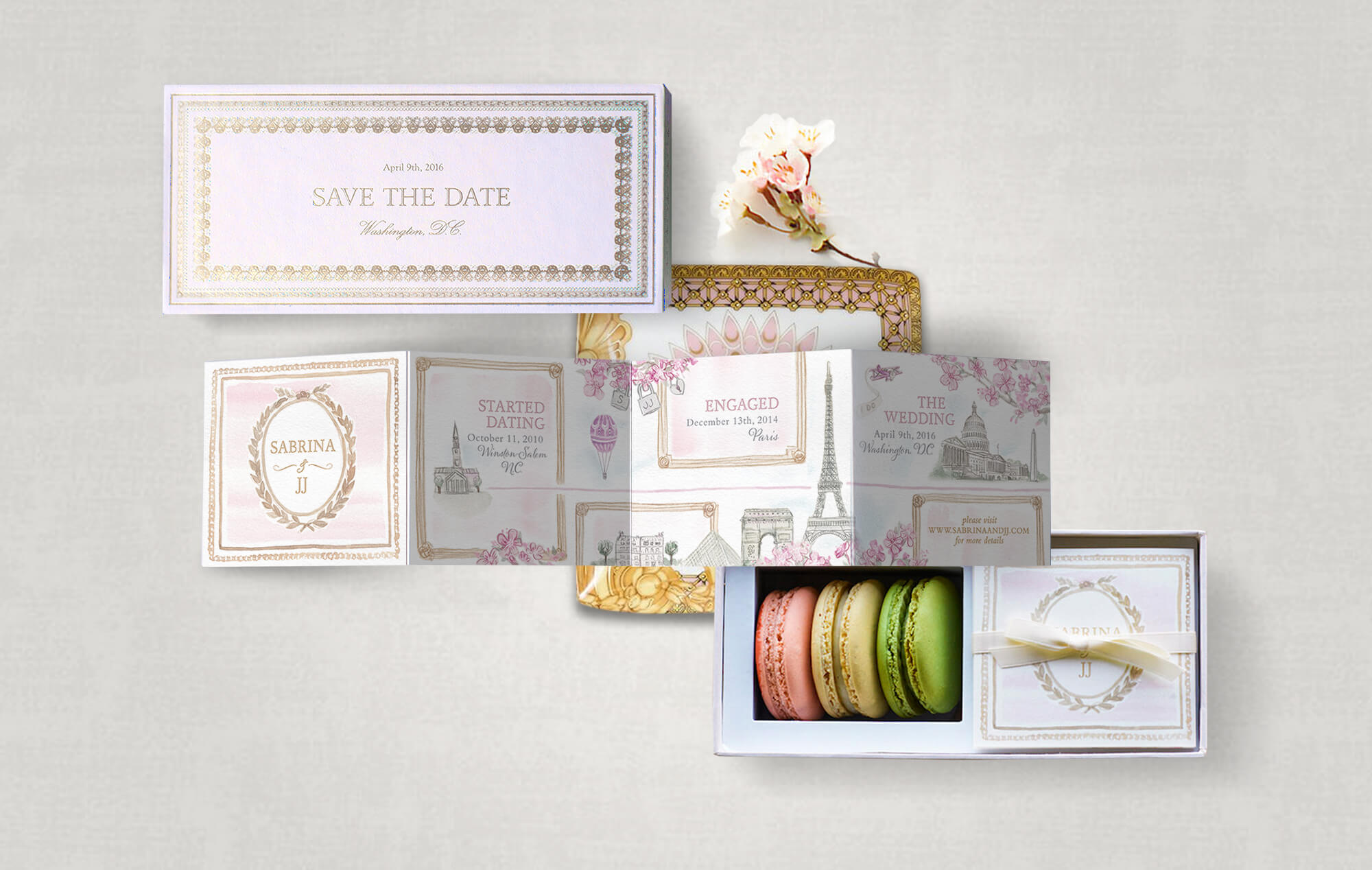 2. Introduce your wedding destination
A wonderful way to entice guests to book their tickets and save the date is with a design that gives them glimpses of what's to come. From area maps to custom illustrations, sky's the limit for what you can incorporate into the design. The key here is to make it personal. We've worked with many couples over the years to make designs like these completely one of a kind, from a New Yorker Magazine inspired map of Manhattan to a whimsical chic illustration of the façade of the Ritz Hotel in Paris.
3. Get creative with unusual materials and textures
A surefire way to grab people's attention and stand out from the crowd is with a save the date that utilizes unexpected materials and finishes. For example. you could use a non-paper material such as acrylic or wood to add a tactile element to your stationery. Below are some pictures that capture some of our favorite save the dates that combined materials like the Faena forum save the date that incorporated the venue's iconic gilded mammoth by Damien Hirst or the delicate scroll save the date that was a nod to the bride and groom's cultural heritage.
4. Draw inspiration from travel
Travel tickets and boarding pass are a fun way to give a nod to the golden age of travel especially if you will be celebrating a destination wedding. Here are some of our favorites spanning destinations like Bali to Las Vegas!