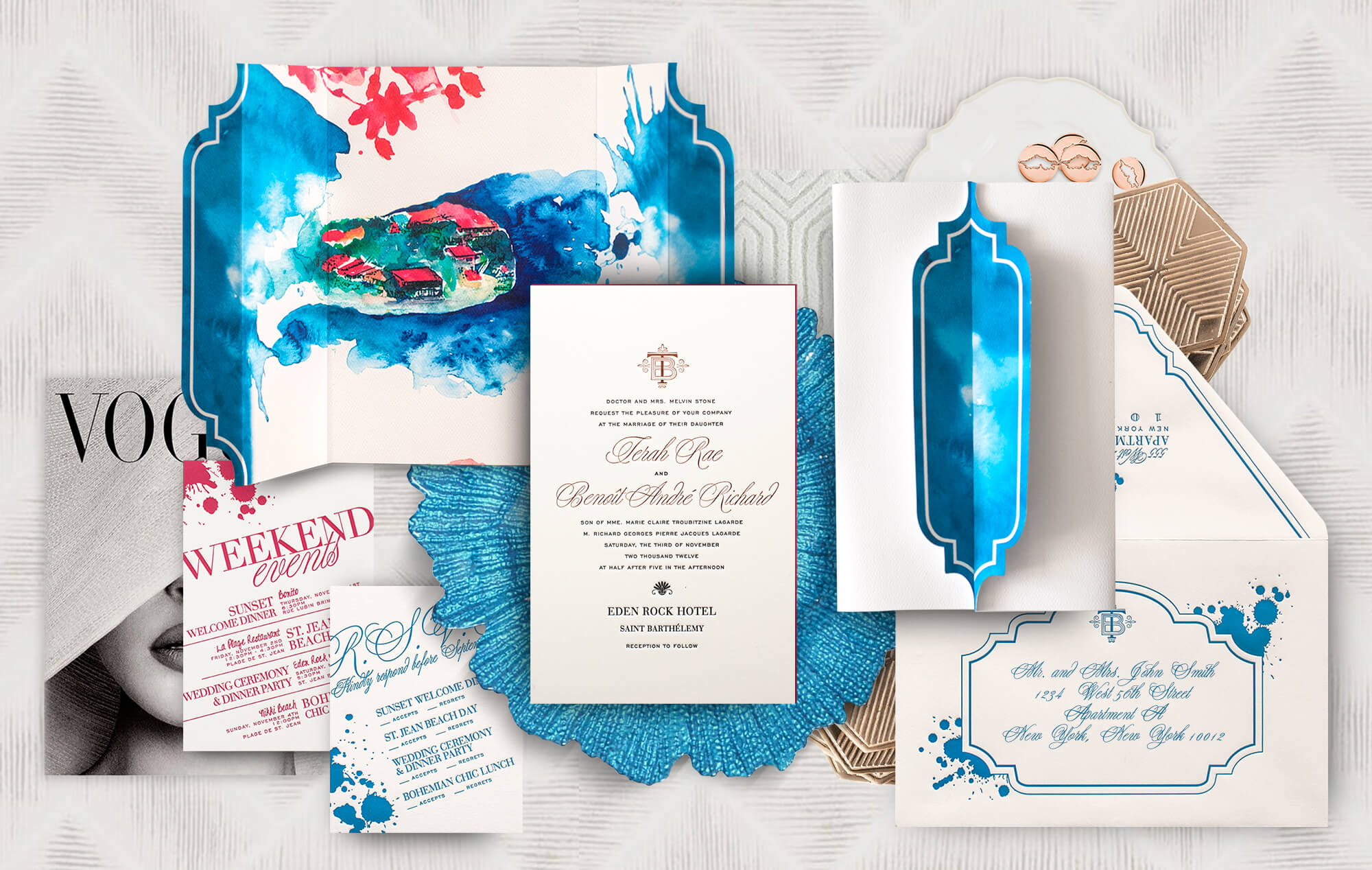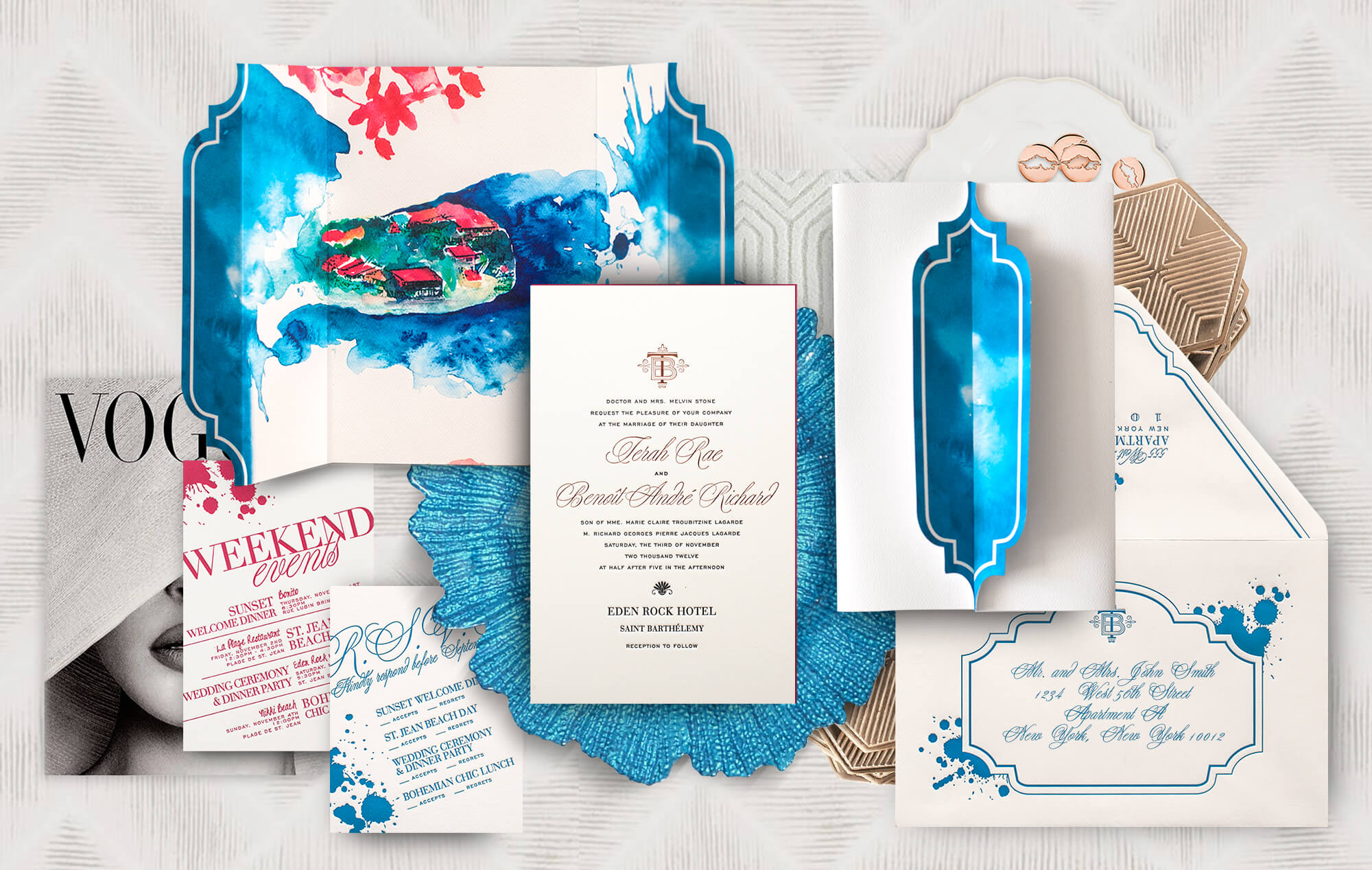 We're excited to invite you to share in another Behind the Scenes look at our Atelier Isabey signature design process. We're proud to offer an unparalleled creative firepower within our industry for the development of thoughtful and innovative design to couples seeking unique and cutting edge invitations! We really pride ourselves in digging deep and immersing ourselves in the world of every single wedding we tackle. It's the most fun part of the process getting inspired by all the fabulous places, themes and styles we get to surround ourselves with!
This week we share the process of creating wedding invitations for Terah and Benoit, a couple who got married at The Eden Rock Hotel on the beautiful and stylish island of Saint Barts. We infused fashion-forward watercolor painting together with deep letterpress printing, sunkissed copper foils and custom-selected luxury materials and the result is nothing short magical! Take a look for yourselves!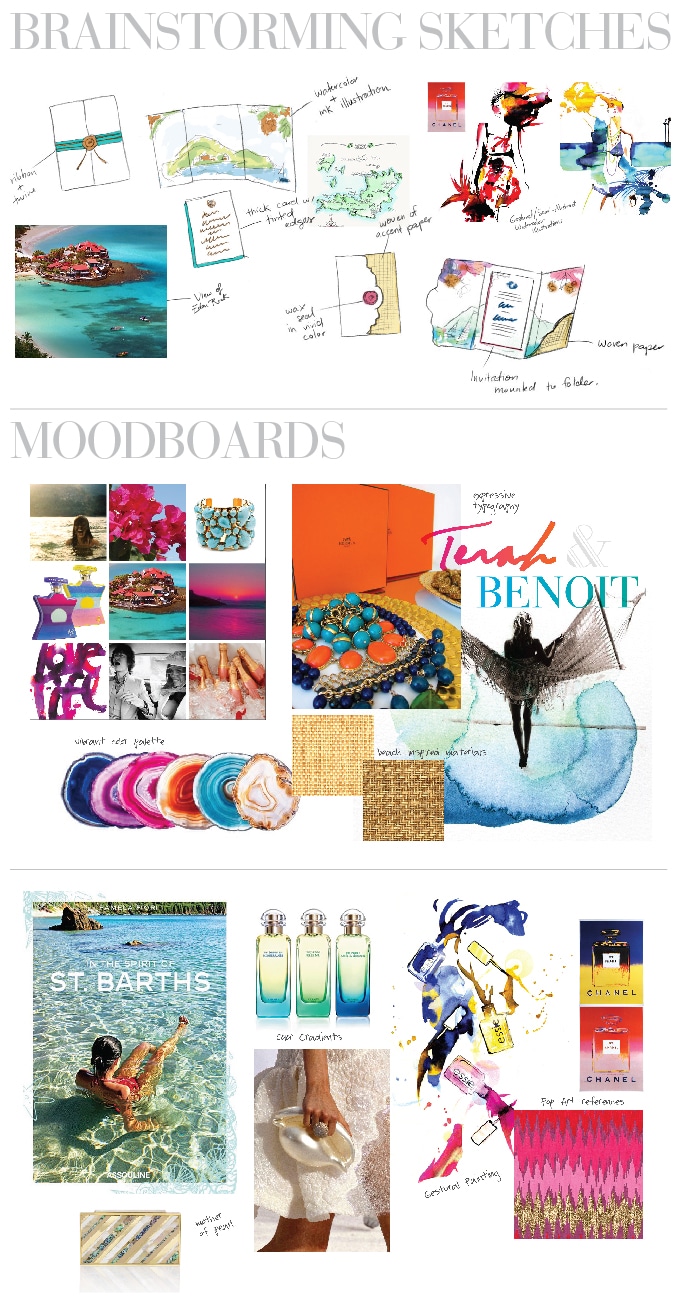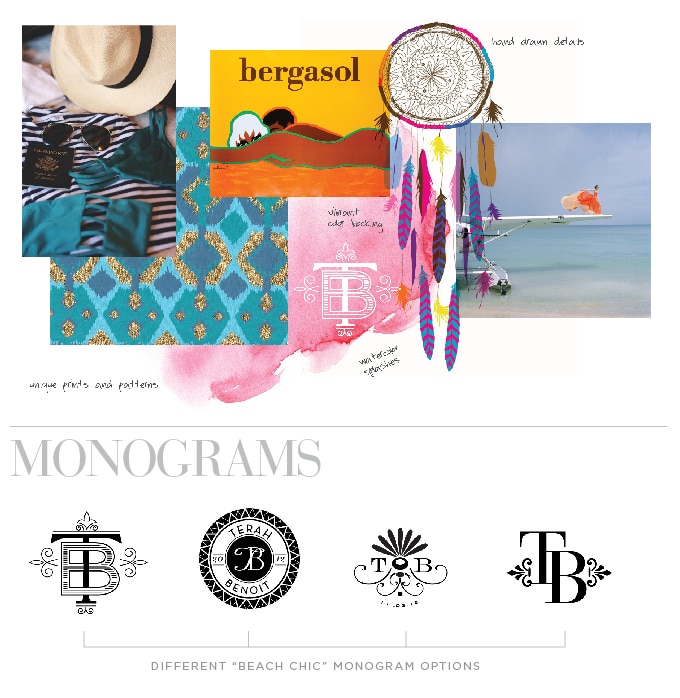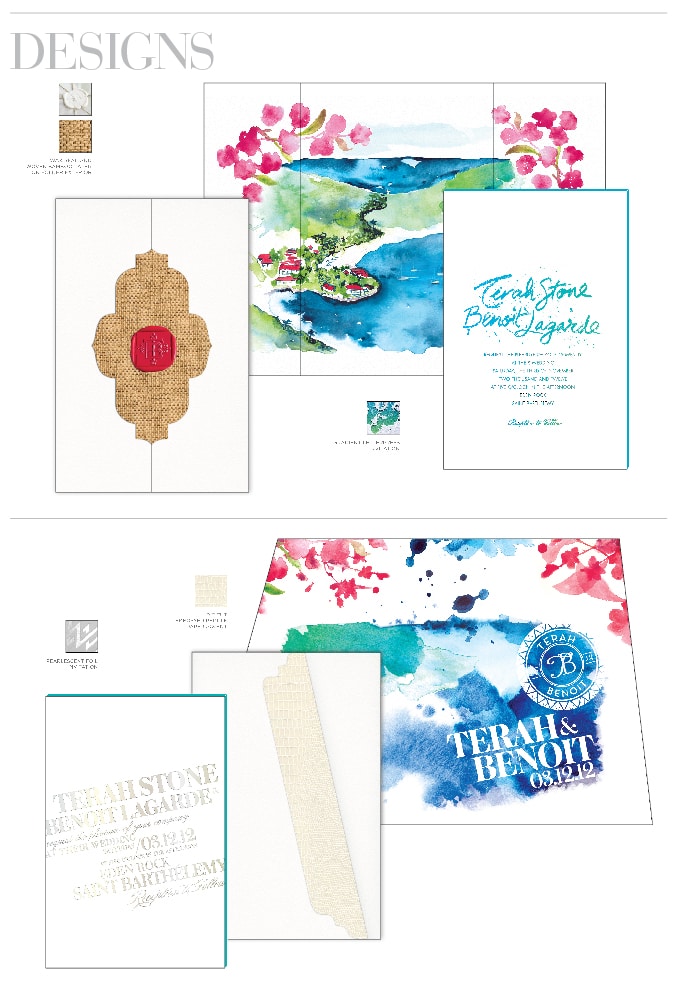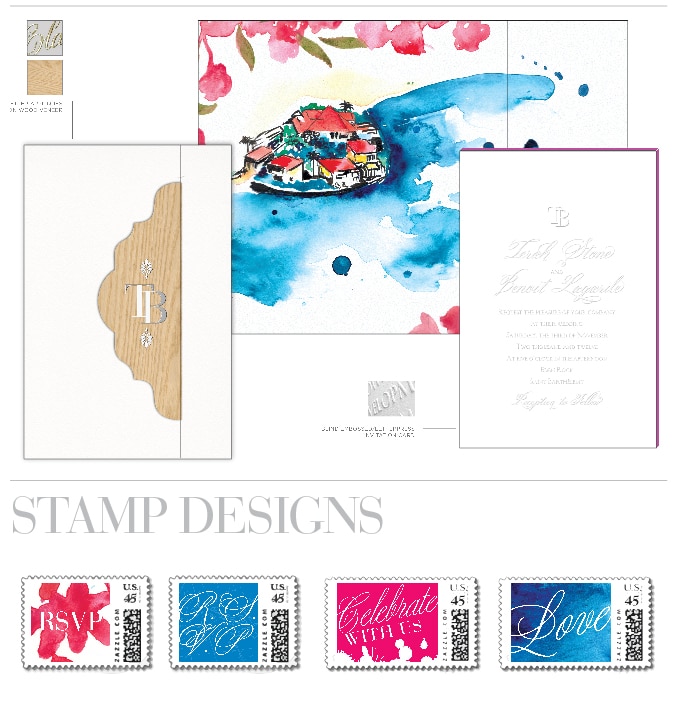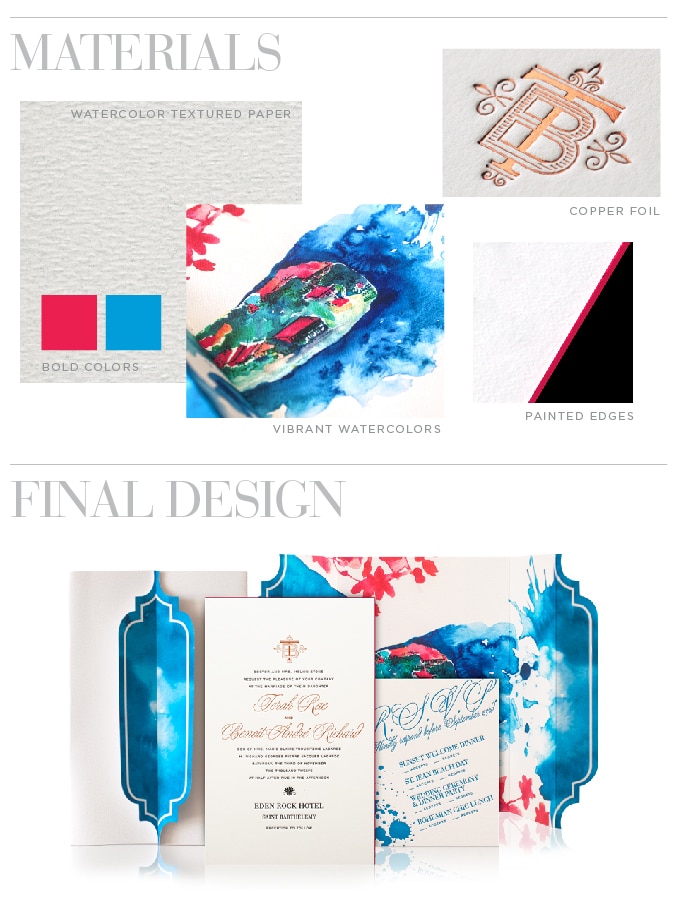 Click here To see more pictures of Terah & Benoit's custom wedding invitations!