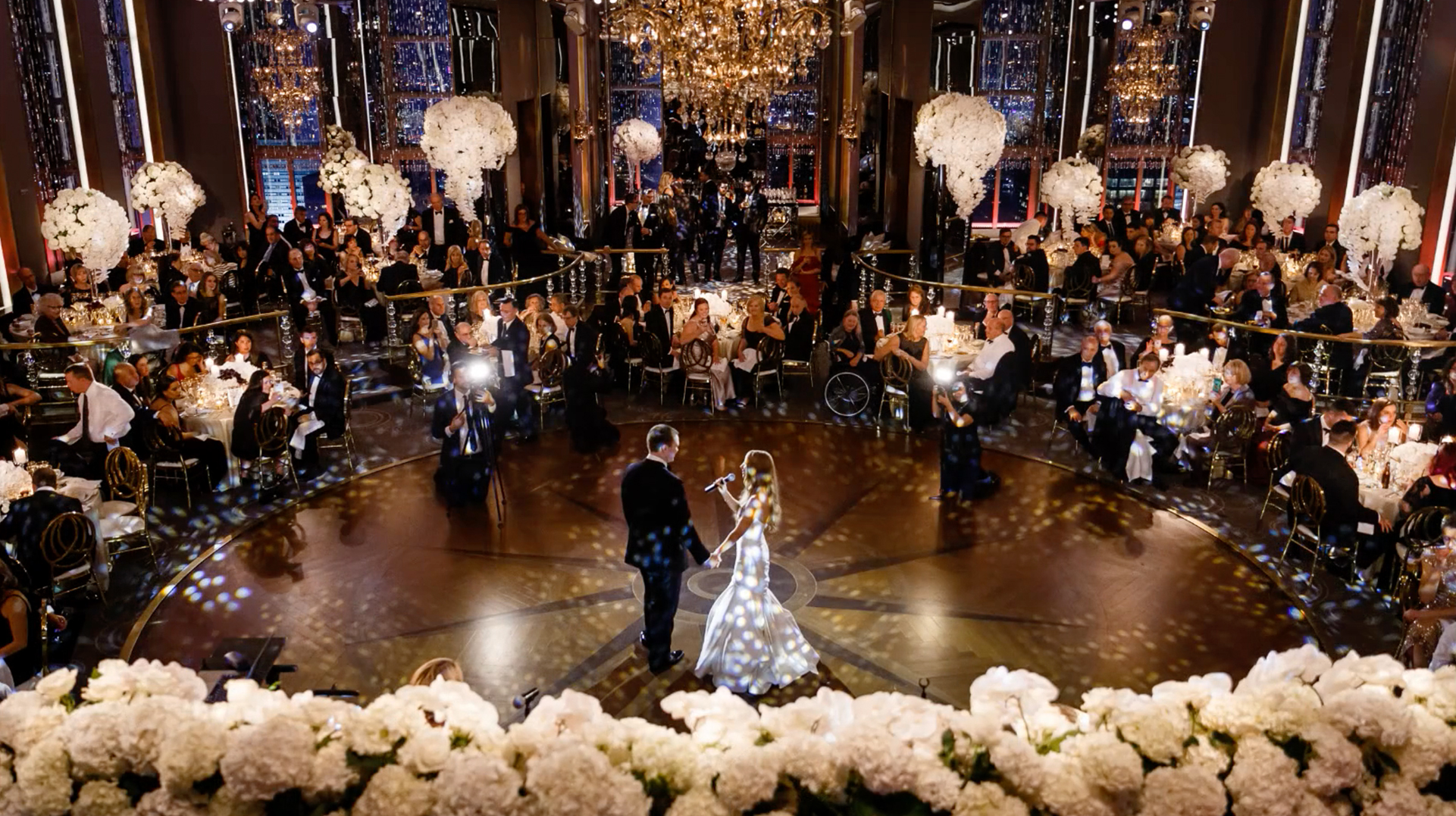 Few locations in New York City are as iconic and timeless as Rockefeller Center situated right in the heart of Manhattan. Located 65 stories above Rockefeller Center, the world famous Rainbow Room boasts breathtaking panoramas of the city, a spectacular domed ceiling and a rotating dance floor that spins guests underneath its sparkling chandeliers. Danielle and Kevin were keen on embracing the quintessentially New York style of this special venue but wanted to do so in an elegant, upscale way. We designed a memorable invitation suite for them that showcased some of the city's most memorable landmarks and elements from the NYC street grid to vintage inspired illustrations of the skyline. The rest of the wedding unfolded in tasteful, twinkling style, captured through the lens of Brian Dorsey. Take a look for yourselves at these beautiful captures from their special day.
INVITATION INSPIRATION
Love this wedding? We rounded up our TOP 6 Rainbow Room inspired wedding invitations and save the dates with elements that range from Art Deco and New York City inspired designs to more traditional choices. There are so many ways to make it your own.