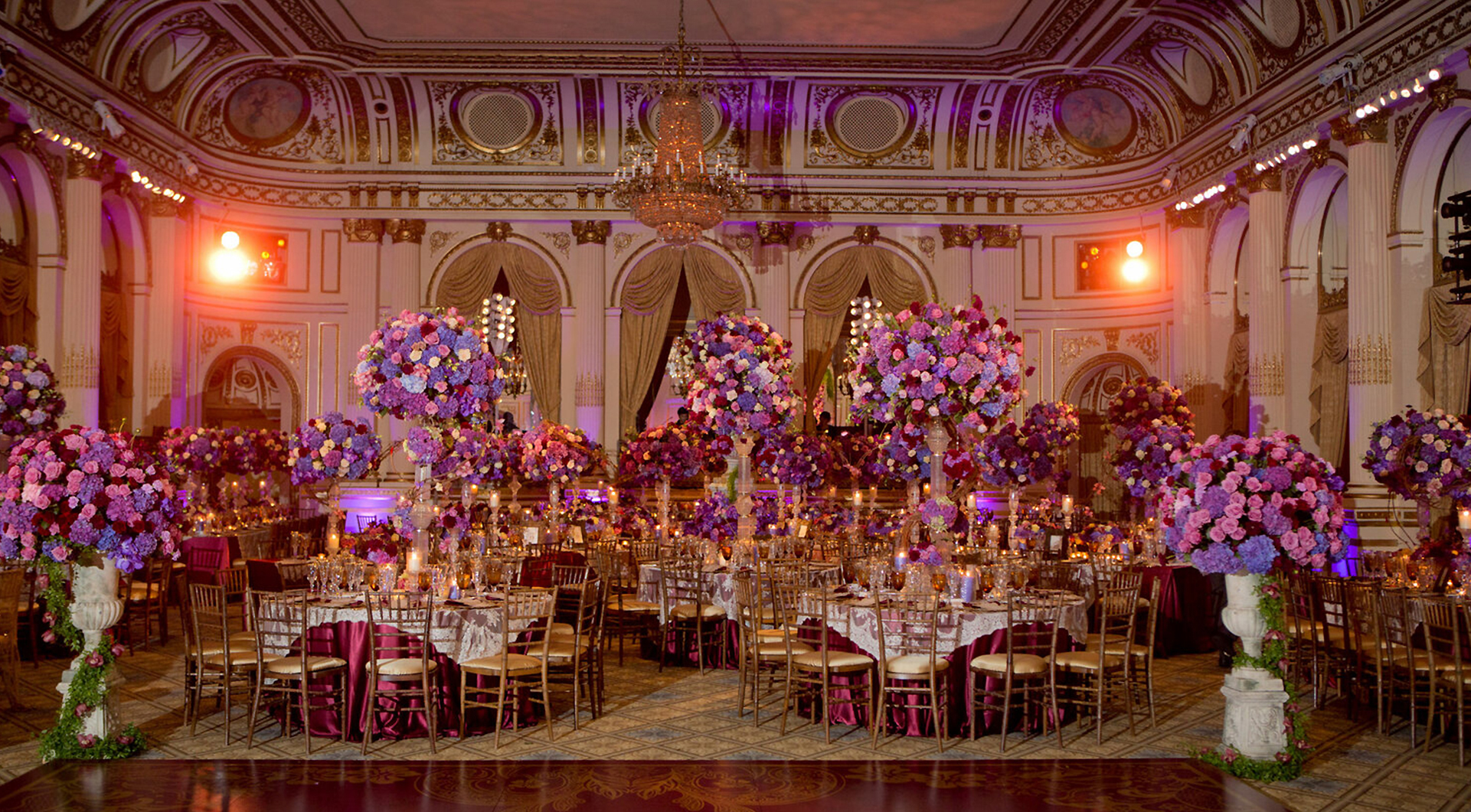 This week we're excited to share a very unique wedding we worked on at New York's Plaza Hotel. Very few wedding venues in New York City can rival the grandeur and history of the iconic Plaza. From the historic hotel's unmistakeable façade to to the details and opulence of its remarkable interiors, not much needs to be added to their grand ballroom to make it an unforgettable experience for all guests to remember. That however, didn't stop celebrity wedding planner David Tutera and his team from taking this wedding to the next level. We loved working with them and of course with the couple, Lindsey and John on everything from their gorgeously grand Plaza Hotel inspired wedding invitation to everything else from their wedding programs and menus to a gigantic hand painted dance floor that was painted to match the Vera Wang inspired lace motif we hand drew in their invitation suite. The result is truly a sight to behold and we hope you enjoy these photos as much as we do!
Want to see more details about their invitation design process? Check out this page to see a more in depth look at how we designed and produced their one of a kind invites!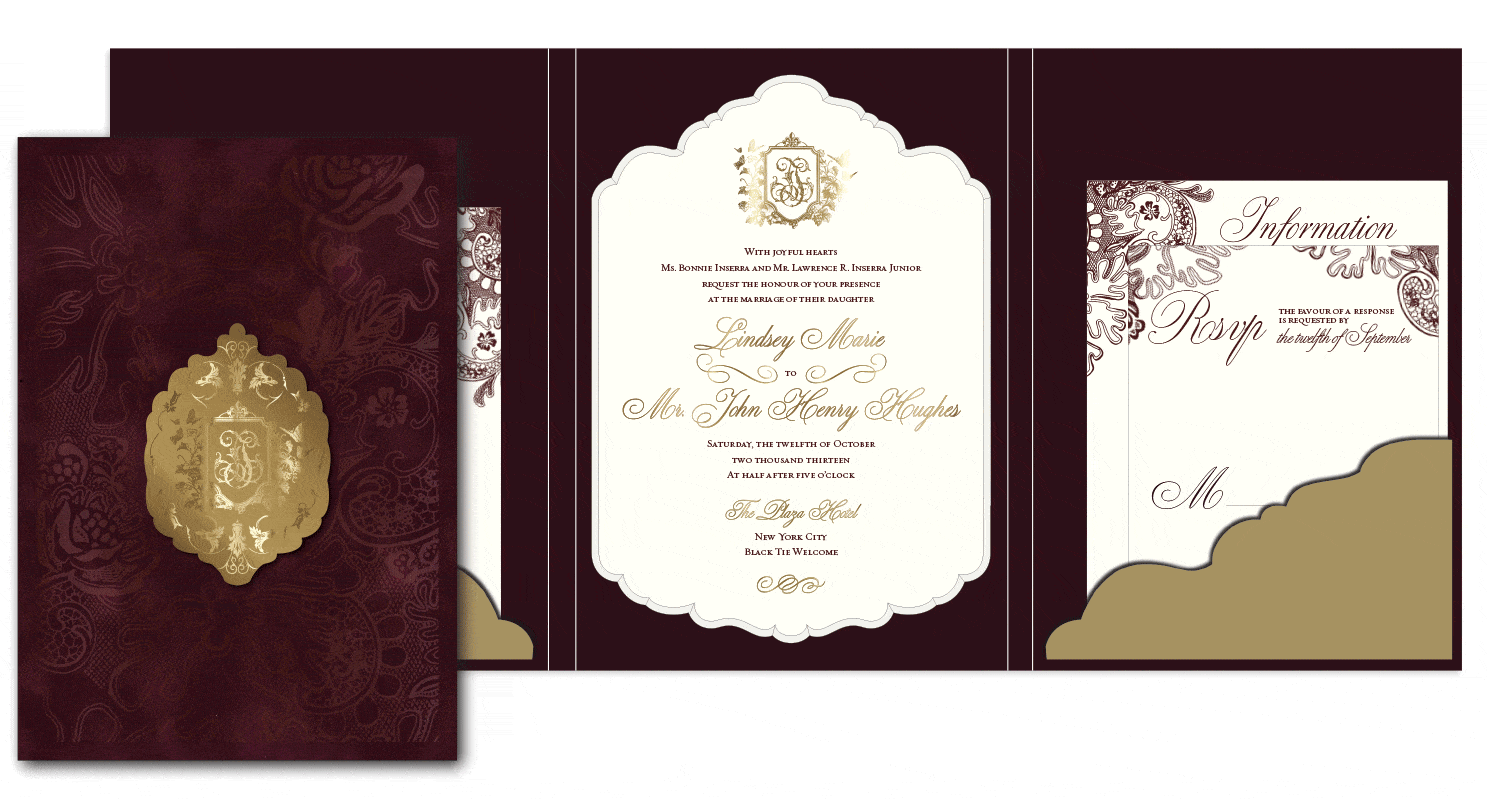 Invitation inspiration
Last but not least, as a nod to the Plaza Hotel, here's a sampling of some of our favorite wedding invitation designs that complement this wedding venue to perfection.