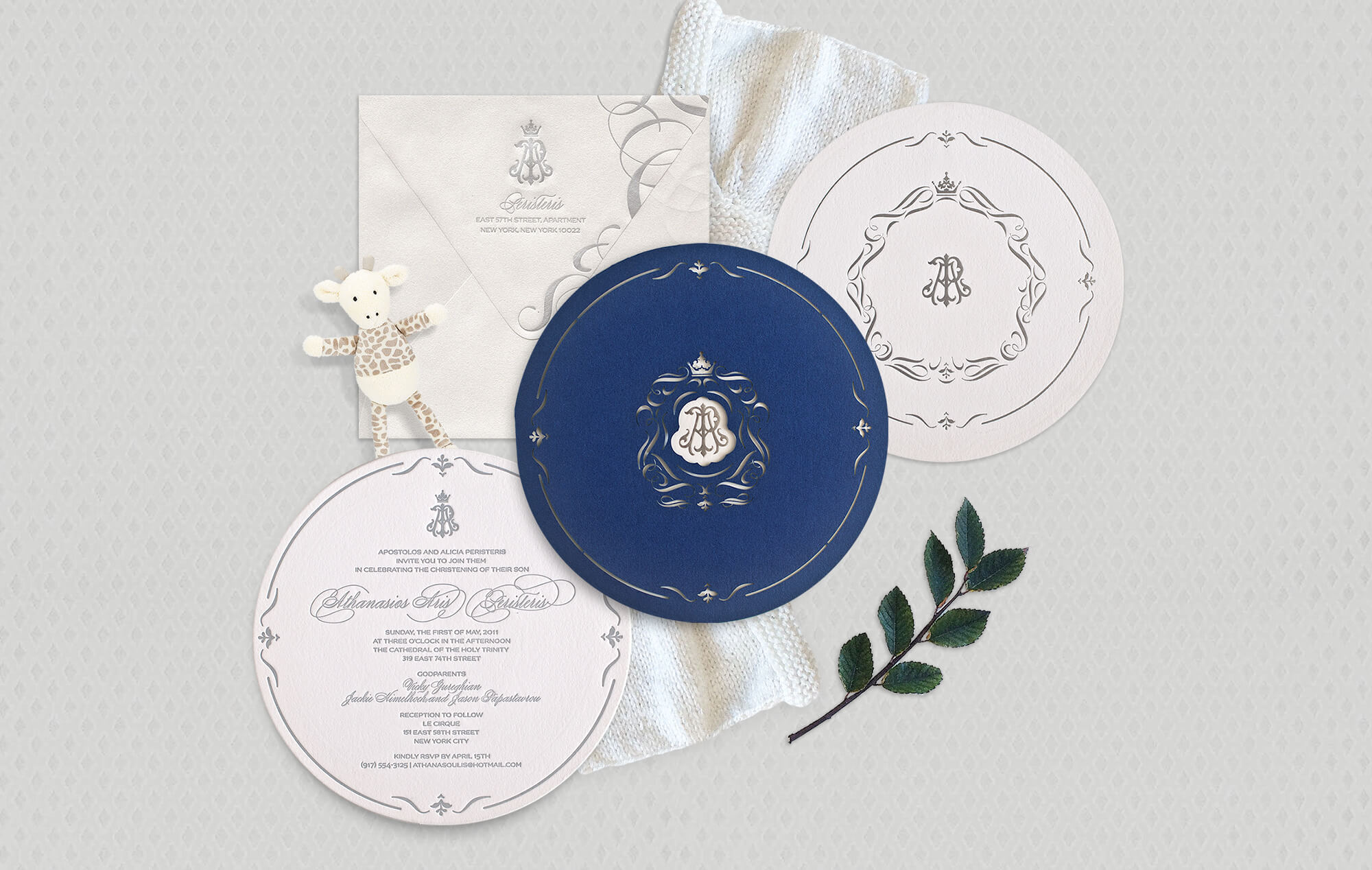 Congratulations! You're expecting your little bundle of joy in the weeks and months to come! Or perhaps you've already welcome the latest addition to the family but one thing is for certain, you can't wait to spread the news and announce the arrival of your family's pride and joy. How exciting! Well, we're here to help you and guide you through the fun process of choosing a design that is worthy of the happy news and also brings to life your family's personal style.
By no means do you have to get too serious though so embrace color, choose a fun theme or even add a custom shape or cutout to the design to really wow your friends and family. Nautical, safari, ballerina themed, the options are endless. We also love including photos too so if you've hired a professional photographer (or taken a picture with your smartphone), that can also be incorporated stylishly on the stationery. Remember, these can also be terrific keepsakes so you can even glue them into a photo album or family scrapbook to treasure for years to come. Ready to get started? Here are a 3 things to think about:
1. Theme
Do you want the announcements to have a theme? Think about whether you want the announcement to match the nursery decor. Or perhaps it's inspired by your baby shower decor if you've had a baby shower.
2. Color Scheme
What color scheme do you want to follow? While the classic blue for boy and pink for girl color schemes are certainly lovely, it's 2020! By no means should you feel the need to adhere to older stereotypes!
3. Photo
Figure out if you want to include a photograph or not. Don't worry, you don't have to hire a pro to get a nice photo. These days, smart phones take great pictures. But of course a professional will bring an expertise to the table which will definitely elevate the announcement even more. Not keen on photos? That's fine too! The announcement can be simply graphic and decorative. In fact, the look of a typography or design only announcement can be really chic!
Here are some of our favorite birth announcements that we've designed throughout the years. We hope you love them as much as we do. Looking to have something special designed for your little one? Contact us to get started!