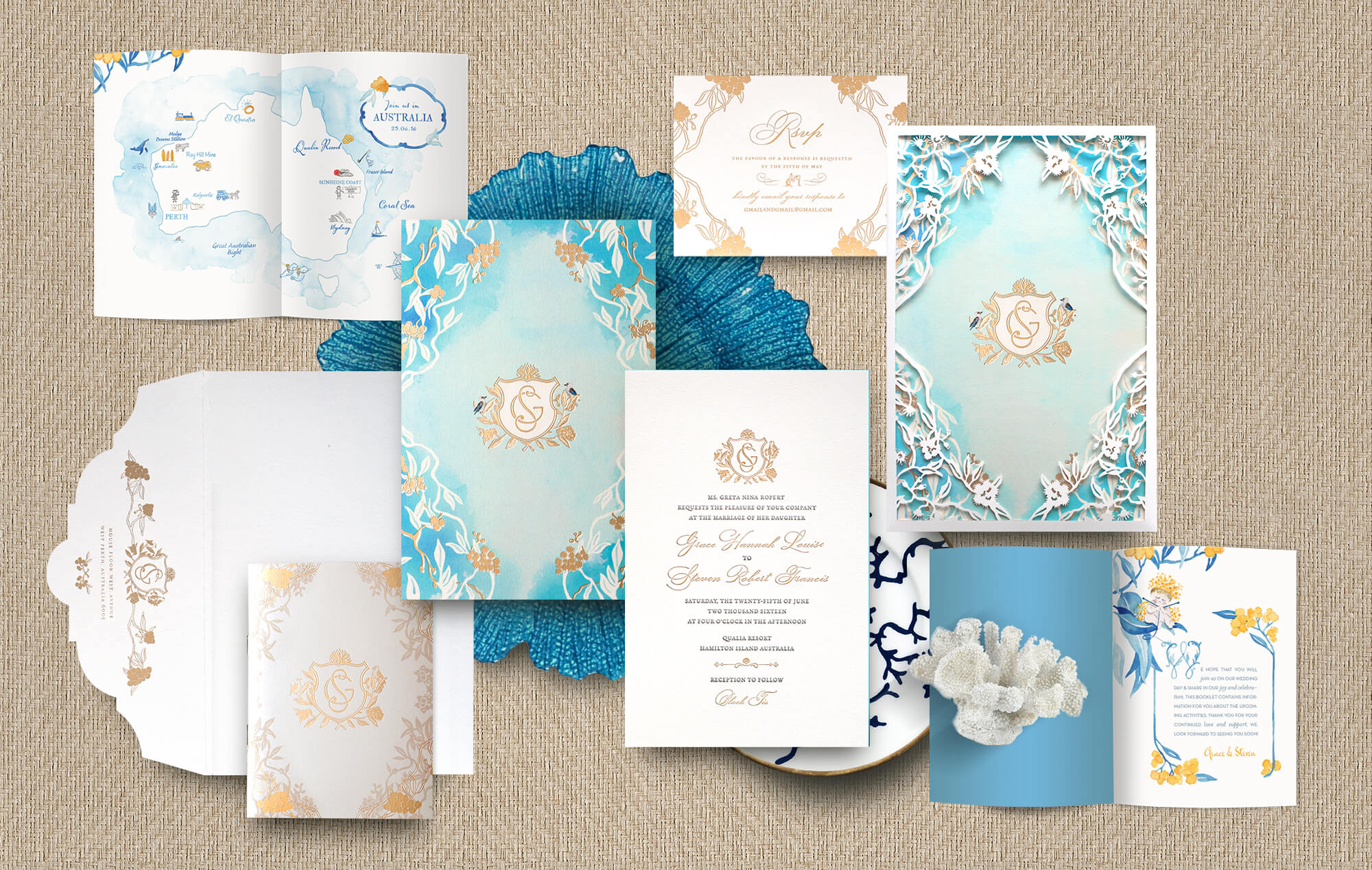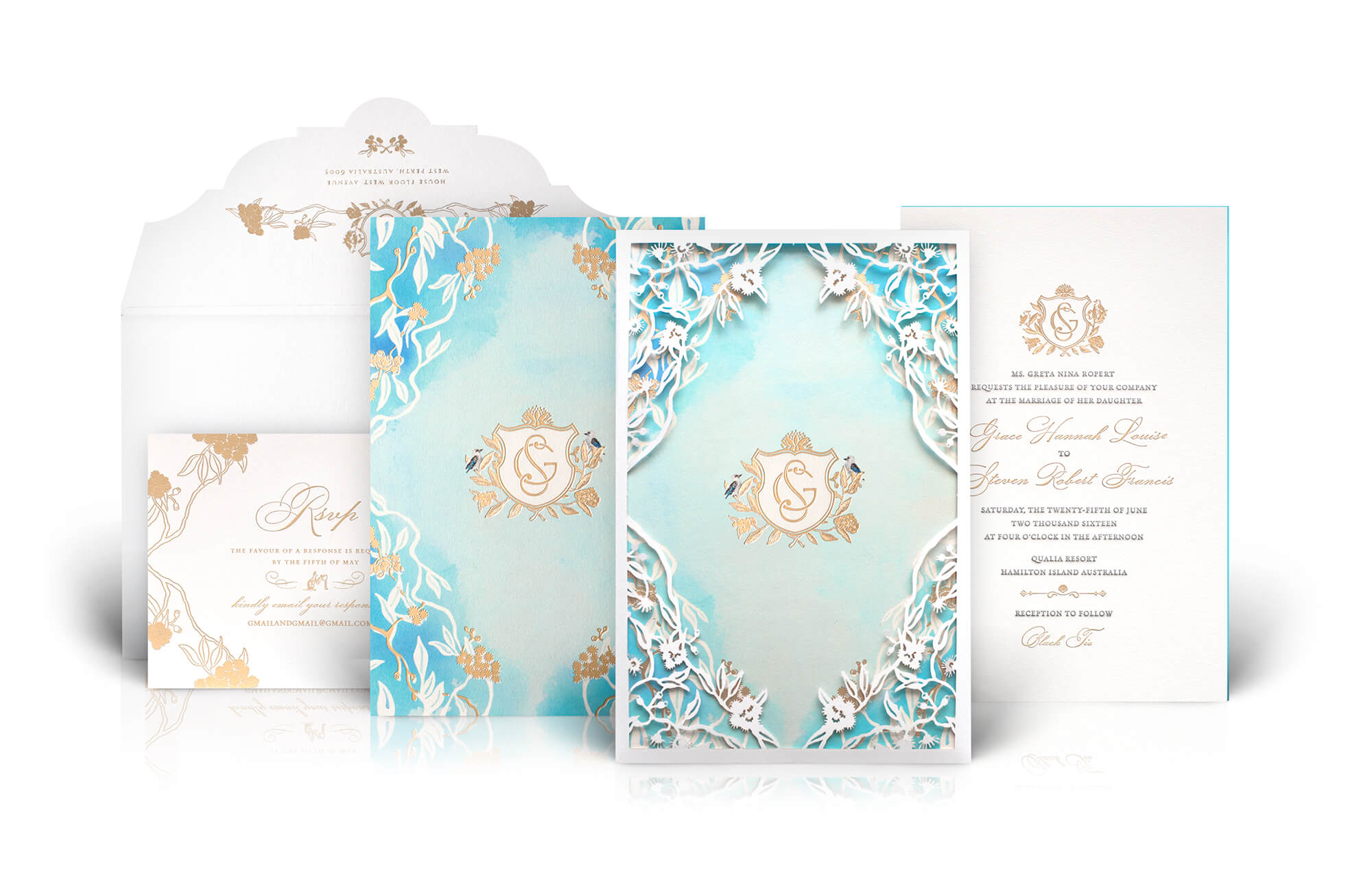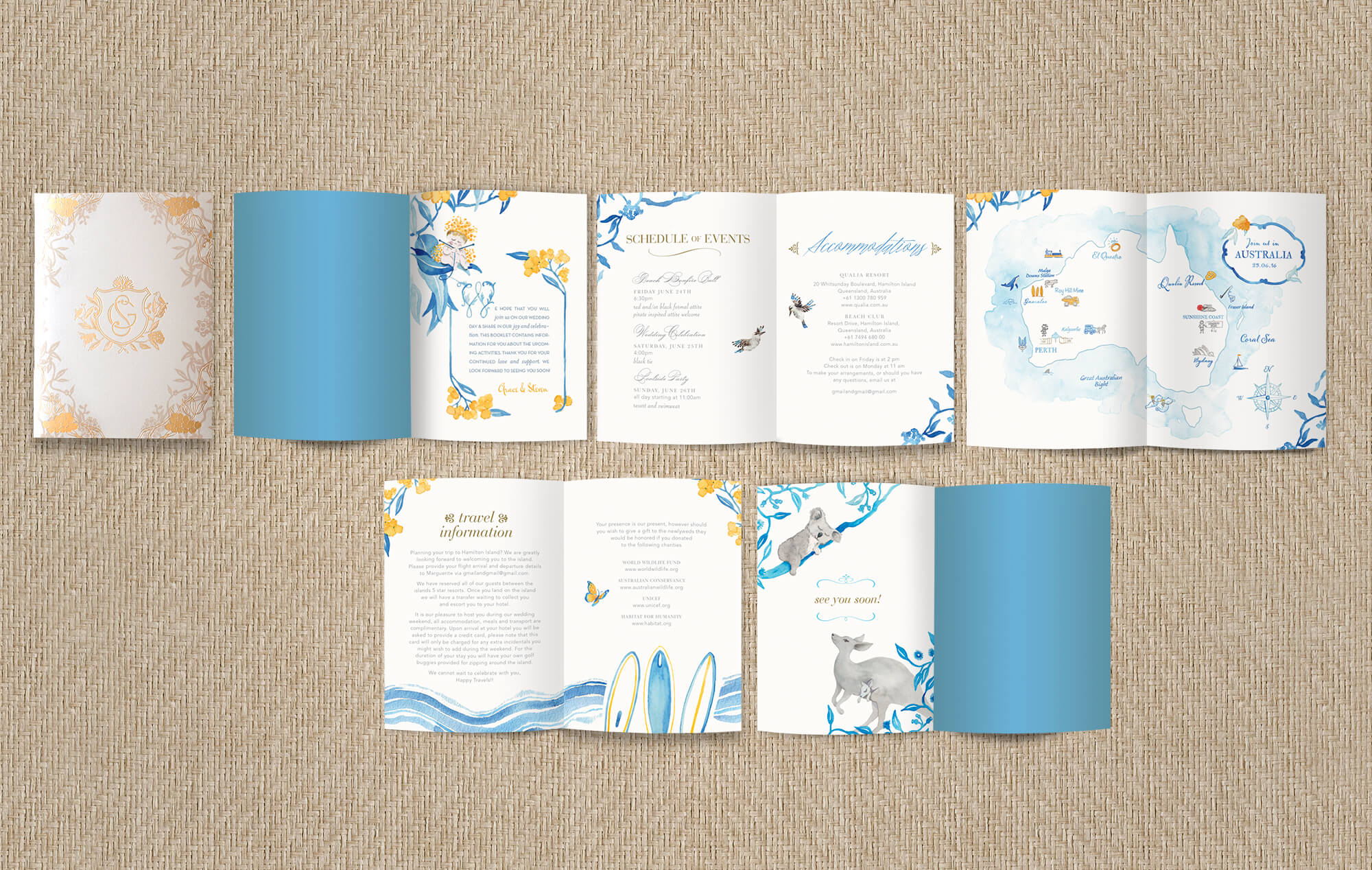 <
>
Australia Wedding Invitation
Grace & Steven
For a couple's destination wedding in Australia, we were tasked with creating an invitation design that felt elegant and inspired by Australia and the beach. We designed a unique invitation that combined watercolor painting, foil stamping, letterpress printing and laser cutting in a way that was fresh and fun. The suite features many details that are native to Australia such as gumnut branches, kangaroos, koalas and kookaburra birds to a hand painted map of Australia.
Since we are a studio specializing in custom work, we put together custom pricing for each project. For your convenience, below is a brief summary of the starting prices for both our collection and custom suites:
• $2,000 is the starting price for pre-existing designs for a 4-piece suite in 1-letterpress color. Suites with additional embellishments such as foil stamping, laser cut sleeves, pocket folders, etc. start at a higher price point of $3,000 and up.
• Custom invitations start at $2,750 for a 4-piece suite in 1-letterpress color.
• For budgets in the $1,000 range, many of our designs can be adapted to a economical price point using flat printing.
---
Note: A 4-piece suite includes Invitation, Reply Card, Outer Envelope and Reply Envelope. However a suite can be customized to your needs. Most pre-existing designs you see, whether it be from our custom page or collection page, can be made into a ready to order set
To receive a more detailed estimate based upon your stationery needs or to schedule a consultation (by appointment only), please contact us at:
[email protected]

(212) 696-6624 - phone