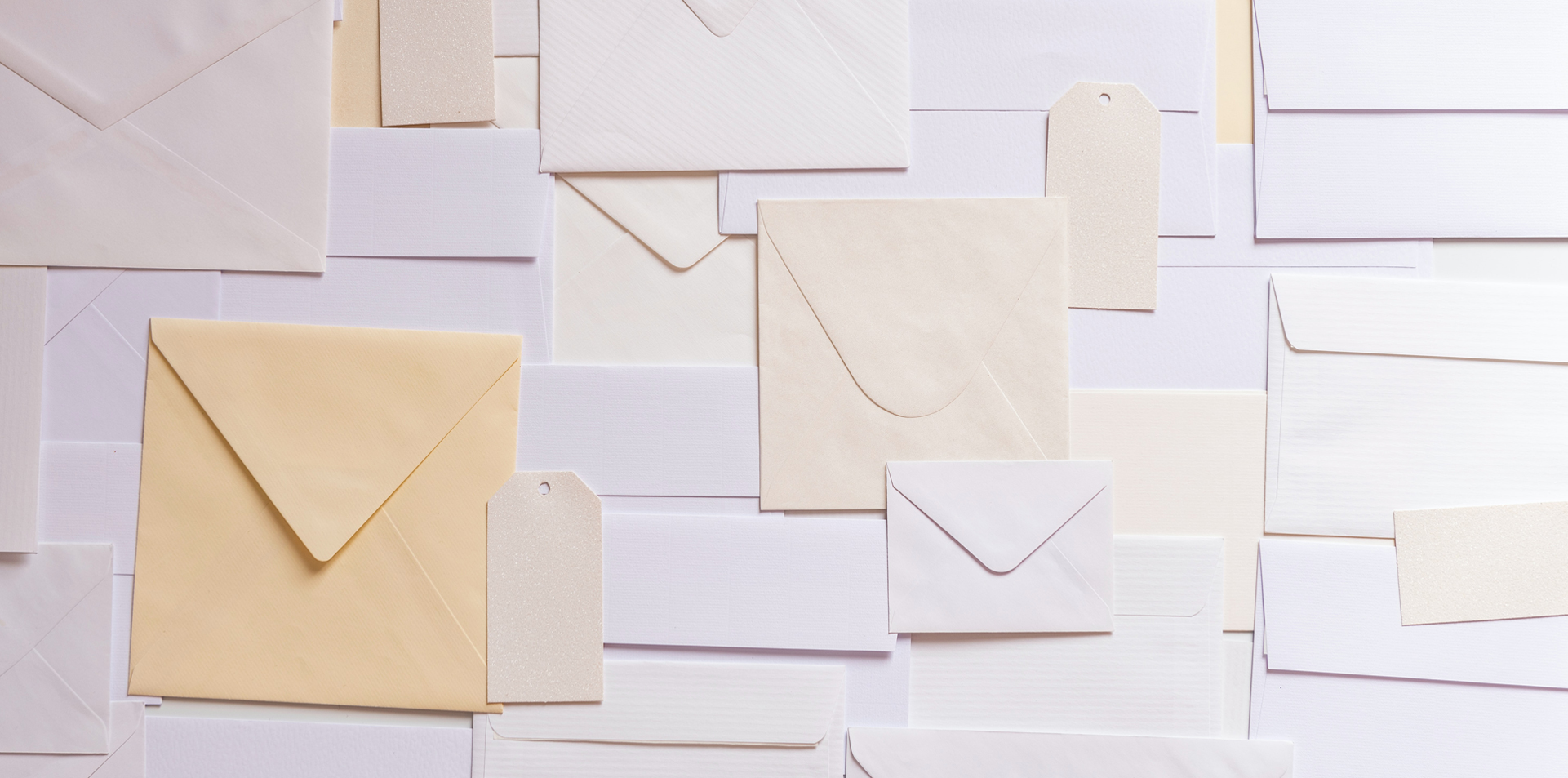 One of the first questions we often get at our first client appointment is "When should I send my wedding invitations?". We often see anxious faces worrying that they're late and it's no surprise that finding answers to this simple question can be confusing and a little overwhelming. Many websites have varying answers and even different wedding industry professionals sometimes disagree on what the appropriate time frame should be to send out save the dates and stationery. Well, look no further because we have the simple answers for you. First of all, it's your wedding so above all, you should feel comfortable with the time frame you're working with. The below are just suggested dates based on what works best for most people. First thing to keep in mind in whether you're having a destination wedding or a local wedding.
When hearing the words Destination Wedding, most people conjure up images of a beachfront wedding in the Bahamas but the truth is that a destination wedding is a wedding in which most guests will be traveling to get to. So if you live in Los Angeles but all your guests will be flying from other cities or countries to get to your wedding, congratulations! Your wedding is a destination wedding. In contrast, a local wedding is one in which most of your guests reside relatively close by. So once you've determined whether your wedding is a local wedding or a destination wedding, you can start looking at time frames for sending out your stationery. Remember, these are just recommendations so if you're getting married on New Year's Eve or labor day weekend, you may opt to send out your stationery even earlier than the timeframes listed below.
Save the Dates
LOCAL WEDDING: 4-6 Months before the wedding
DESTINATION WEDDING: 6-8+ months before the wedding. Depending on where you're getting married and if guests need to book accommodations and flights, you may opt to send your save the dates even sooner. Something to keep in mind though is that most airlines release their seats up to 8 months in advance only. So anything past that might not show up on websites so while you may be tempted to send out save the dates a year or more ahead of time, bear in mind that your guests may not even be able to make booking arrangements.
WHEN TO GET STARTED: As soon as possible!  But 2-3 months ahead of when you plan on sending your save the dates is a good place to start. We may even discuss your invitations at this point as well because ideally we would want your entire wedding suite to have a cohesive look and feel.
Invitations
If you've sent out save the dates (which we highly recommend by the way), all of your guests have already marked their calendars and made arrangements if they plan on coming to the wedding so sending the invitations is kind of a formality at this point. If you have not sent save the dates out, the time frames below still apply or you may elect to send the invitations even sooner.
LOCAL WEDDING: 6-8 Weeks before the wedding.
DESTINATION WEDDING: 8-10 Weeks before the wedding.
WHEN TO GET STARTED: Did we already say as soon as possible? Yes! But again, 2-3 months ahead of when you plan on sending your invitation gives us enough time to design and produce the invitations of your dreams.
No matter what your timeline, we're here to help so reach out to us to get started and we can help guide you through a timeline that works for you so that you can relax and enjoy the other aspects of planning your special day.