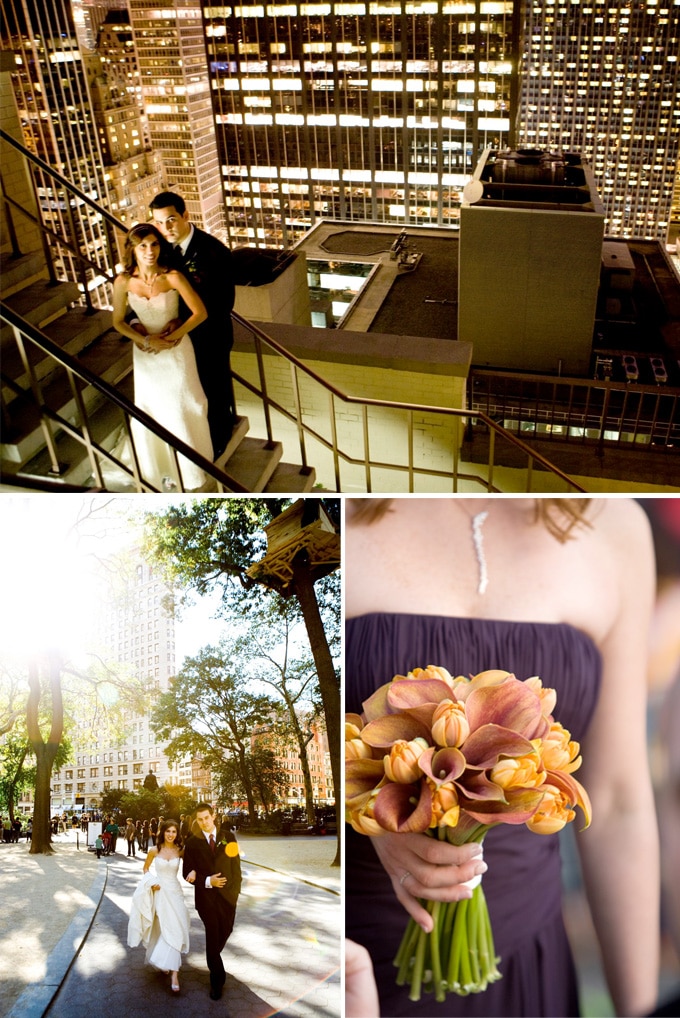 I love New York in the fall. As the weather starts to change to a brand new crisp cool Autumn season, I am reminded of all the wonderful fall weddings I've seen over the past few years. Each and every couple brings their own unique twist to the occasion which continues to breathe life into the season year after year. Today, I'm excited to share with you a fabulous wedding that evokes a seasonal, Autumn feel with a unique New York twist. Taking place at the Parker Meridien with its sprawling views of Central Park, Amy and Sam brought their own unique signature look to their special day and I am so proud to have been a part of the team that helped bring their vision to life!
The invitations followed suit and incorporated elements and icons of New York City as well as the breathtaking view of Central Park. A bold combination of aubergine violets and burnt oranges paired with crisp white cotton paper set the stage for everything to follow.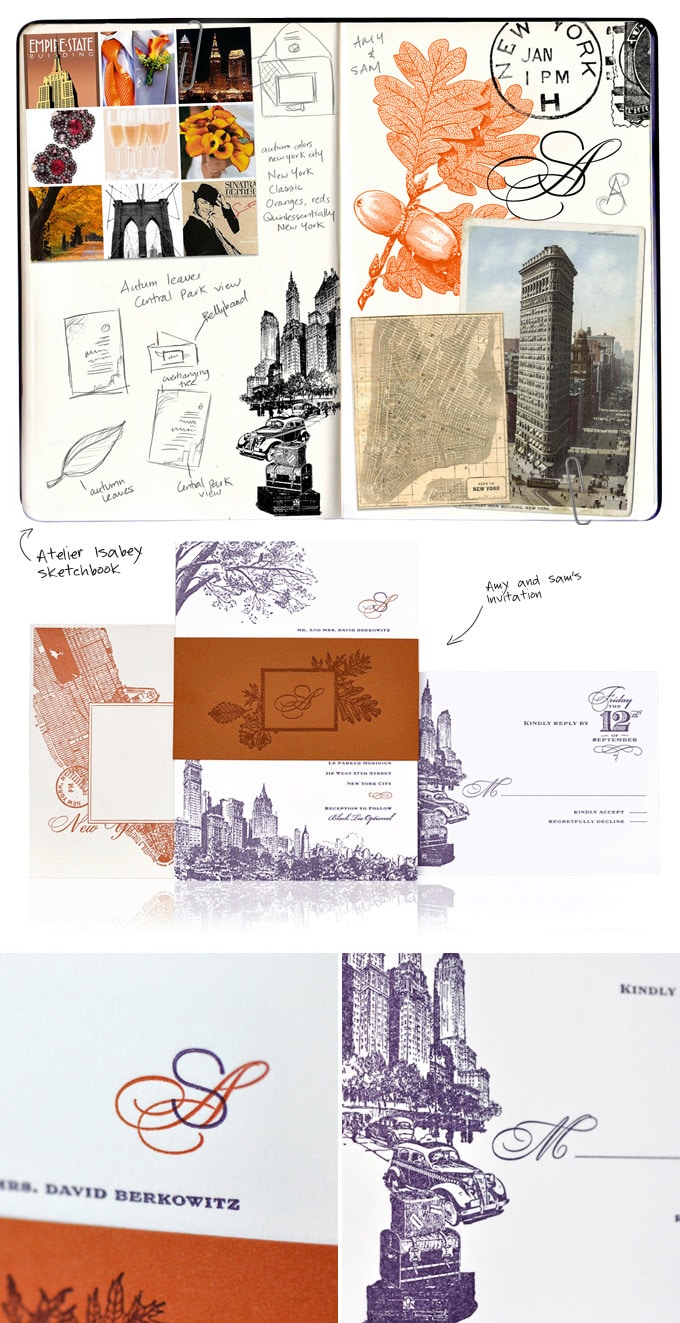 Amy and Sam's decor featured beautiful Autumn shades of oranges, reds and plums. They used red apples that they collected on an apple picking expedition to highlight their escort cards which we created and hand-calligraphed for each guest.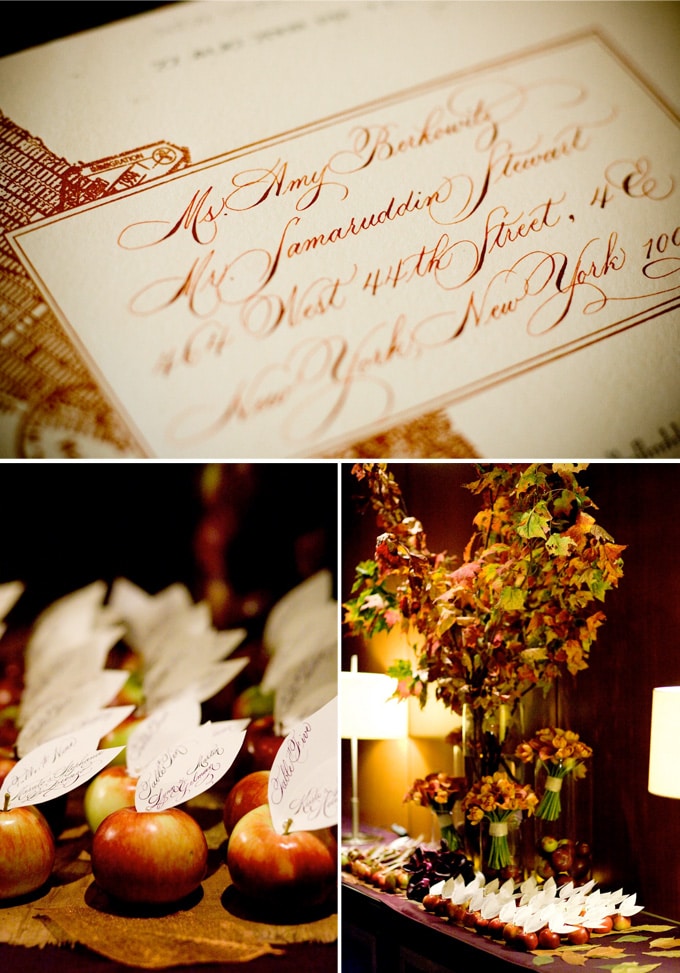 I love how they celebrated the 'New Yorkness' of their wedding and this was especially true about their favors. Warm "I heart New York" mugs of apple cider were given to guests at the end of the night. The mugs were then rinsed and placed by the exit so that guests could take them as they left.