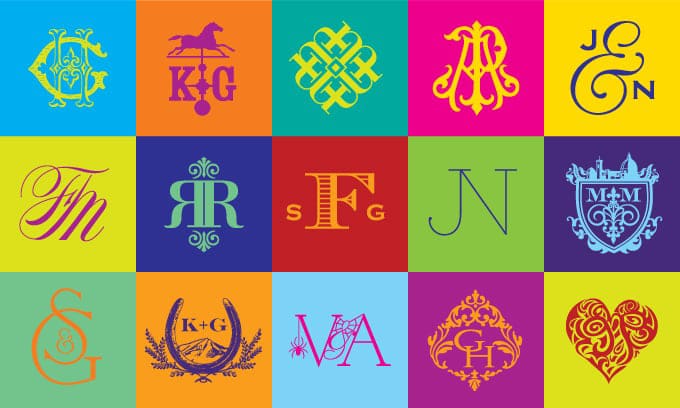 The creation of a personal mark is one of my favorite parts of a luxury wedding invitation and, in my opinion, is a wonderful way to weave in meaning and personalization in a small and very concise little package. For Centuries, crests, monograms and the use of symbols have been utilized to reflect individual people, families and their beliefs and history. Think of the Italian Medici family and their intricate coat of arms, the Pope's personal insignia or even modern day logos like the Great Seal of the United States! Personal symbols are the perfect place to put your own special touch and individual personality so I'm excited to share some of the marks, monograms and symbols I've designed for my clients over the years and the meaning behind them.
First off, what's the difference between a monogram, a crest and a logo/icon? This can easily get a little confusing so let's highlight the difference between the three:

Monograms typically consist of letters that may or may not overlap each other. The oldest form for a monogram has the groom's last name initial in the center with the bride's first initial on the left and the groom's on the right. Recently, many couples also opt to do both last name initials or both first name initials for a more modern take. Take a look at some examples we've created…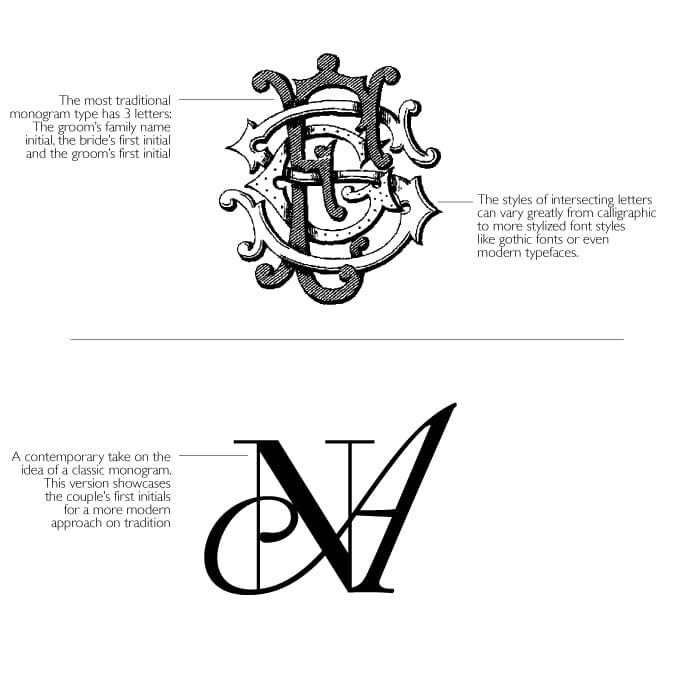 Crests or 'Coat of Arms' have a different look altogether. Historically, a coat of arms design was used in the middle ages to distinguish an individual's personal achievements: Different symbolic elements and creatures adorned these designs and were all unique to that person. In today's day and age, crests are a gorgeous way to bring together special meaning and showcase a classic or regal look. Take a look at some samples below and how we were able to weave in details that were specific to each couple.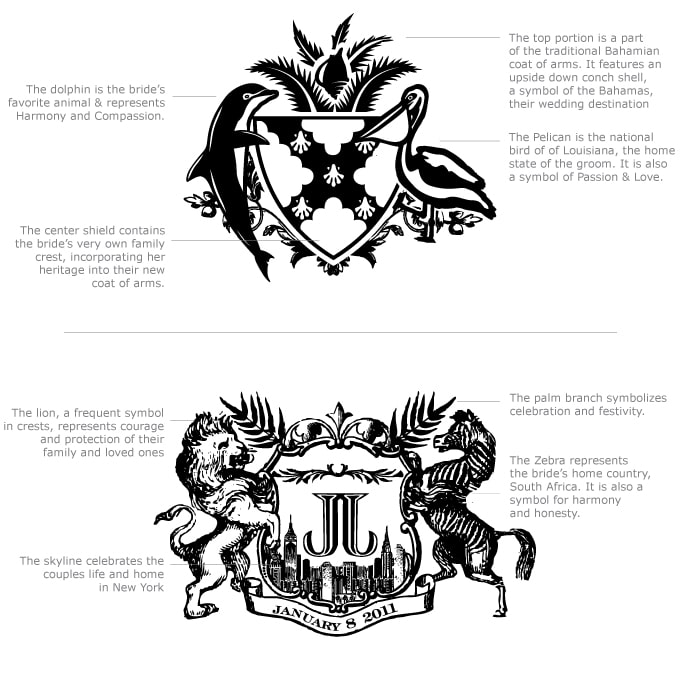 Last but not least, the logo or icon is the most universally known type of personal branding. With corporations like Starbucks or Apple having become widely recognized for their graphic symbols alone, why not do the same for your wedding? The same idea certainly applies where a design is created that truly epitomizes the couple's personal style, wedding design or their story. Here are some fun and creative icons we created for some of our clients.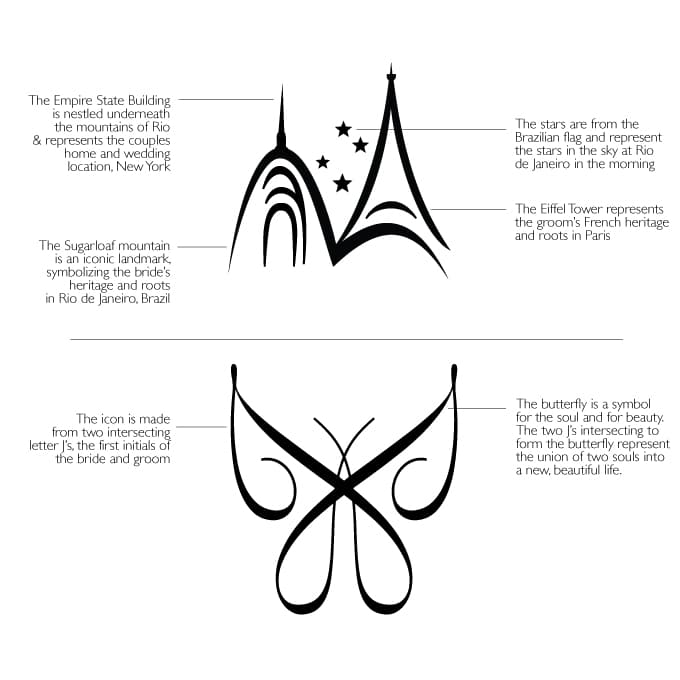 So what will you choose as your personal mark? Will you showcase a fabulous monogram, flaunt an opulent coat of arms or strut a stylish logo?