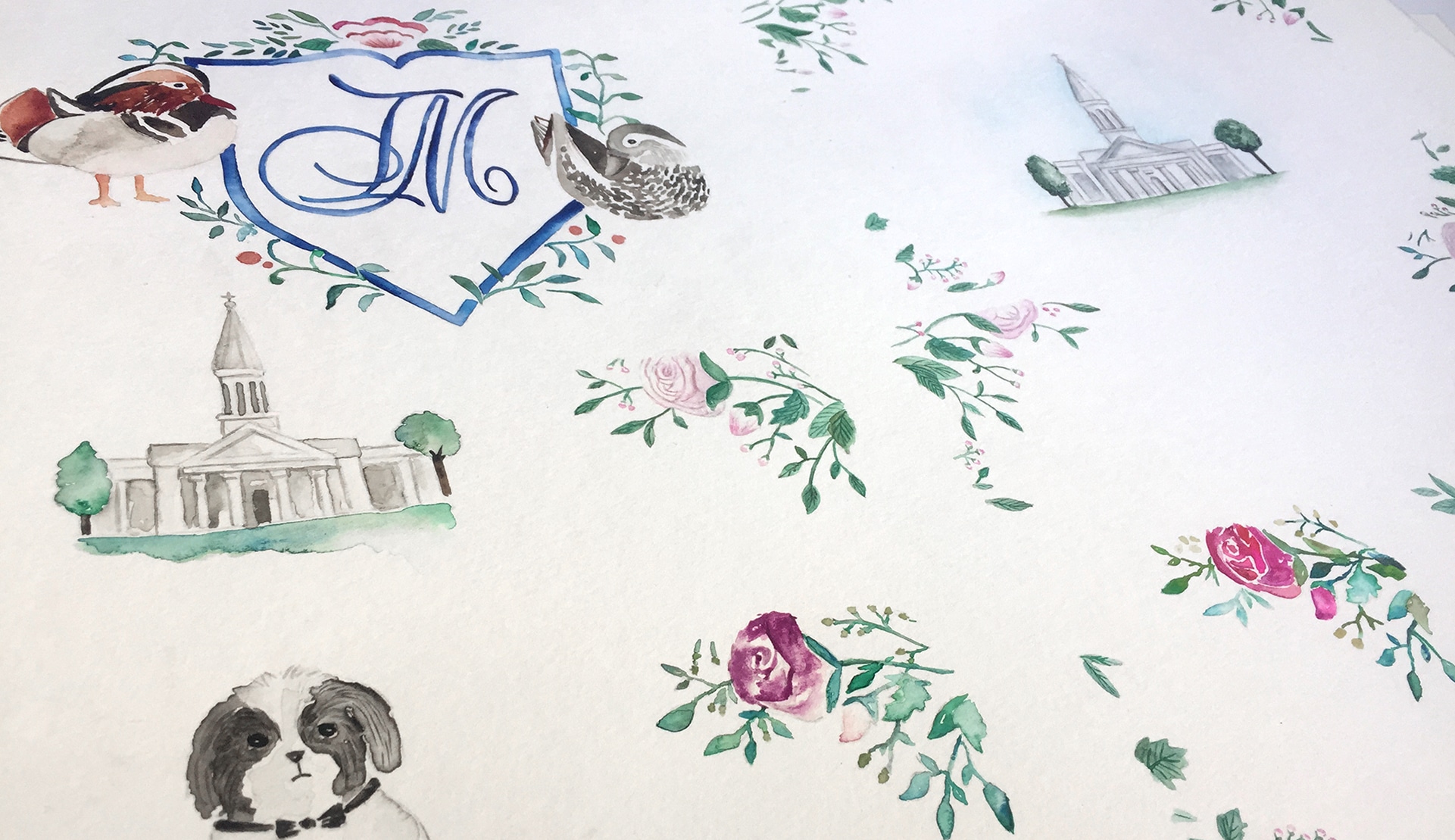 Watercolor painting has been a growing trend lately with many couples opting to adorn their invitation suites with bold and vibrant splashes of color. I'm all for it and love the fact that couples are excited to put their own personal mark on their wedding stationery! However I often encounter couples who love the look but have a preconceived notion that the look is not formal enough for a wedding and reflects a more quirky, casual vibe. I couldn't disagree more!
Although watercolor illustrated wedding invitations can certainly be designed to look quirky and casual, it's the role of the designer to balance the colorful and vibrant elements with elegant and timeless style. Isabelle and Minseok are family friends of mine and loved the look of one of our collection designs, the Versailles. They also wanted to incorporated some personal elements, rendered in a sweet, watercolored style. So with those details in mind, we set off to create something unique and meaningful, just for them.
We started off by creating a gorgeous watercolor painted crest which incorporated Korean mandarin ducks (they're symbols of companionship in Asia), lush florals and Korean embroidered Hanbok flowers. We then decided to breathe the same energy and romantic vibe throughout all the pieces by incorporating fresh garden foliage, a whimsical map of Singapore and even their adorable pup, Paprika! We'll be featuring their wedding next week on our blog, their wedding was so sweet and heartfelt, we just can't wait to share it with you!