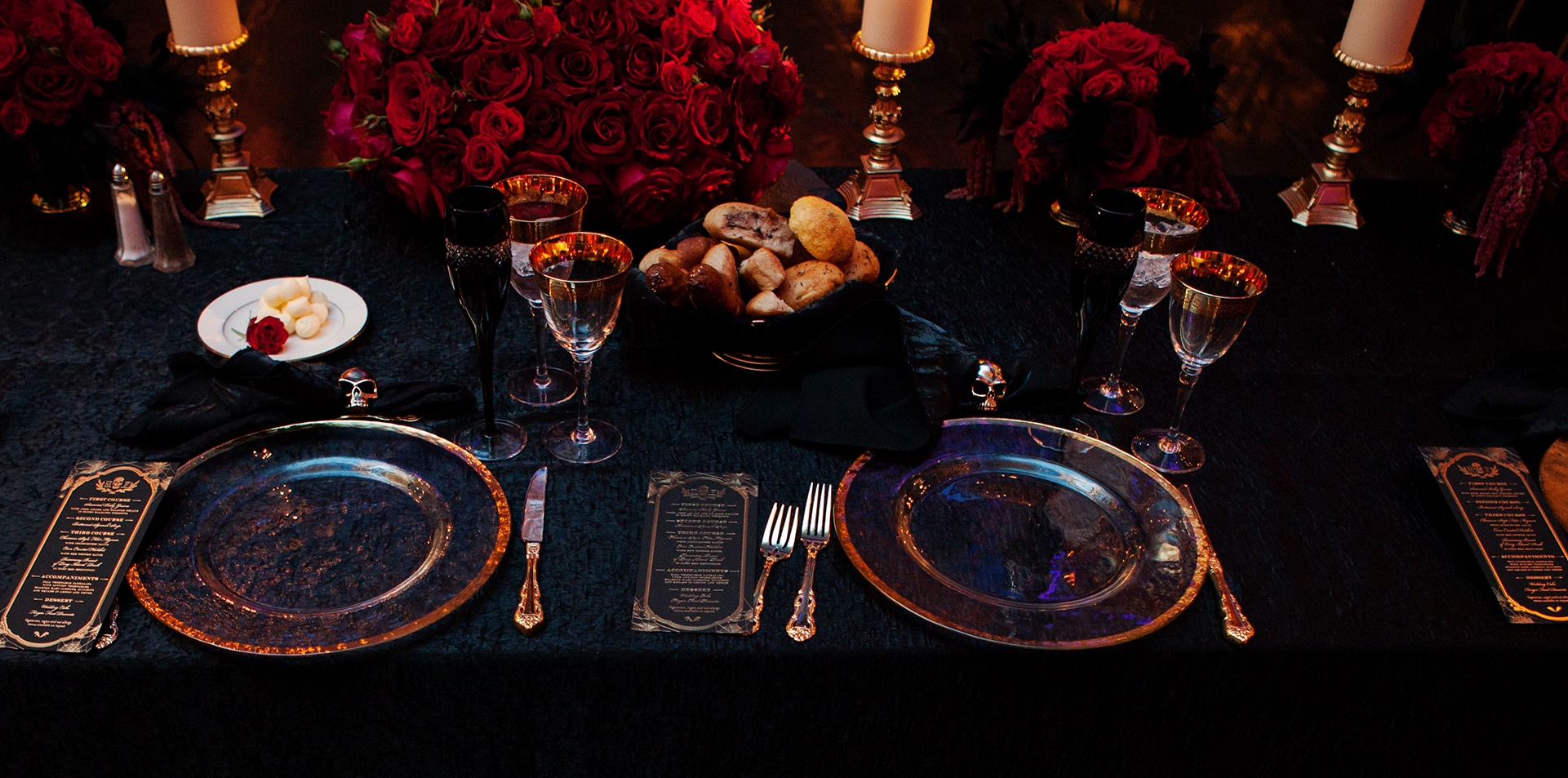 Continuing with our Halloween inspired post from last week, I wanted to highlight some of Marie and Frank's amazing halloween details and ways that you can bring some of that Dracula inspiration into your own party. From tombstone table cards to fun skull cufflinks, there are so many ways for you to weave in some festive and spooky elements into your entertaining, your party and your wardrobe! Who says Halloween has to be cheesy or cliché? Some of our favorite picks bridge the gap between spooky fun and chic elegance. From gorgeous jewelry like this cuff by Marmèn to embossed spiderweb cocktail napkins like these ones on Etsy, there are so many ways to celebrate the season with gorgeous details.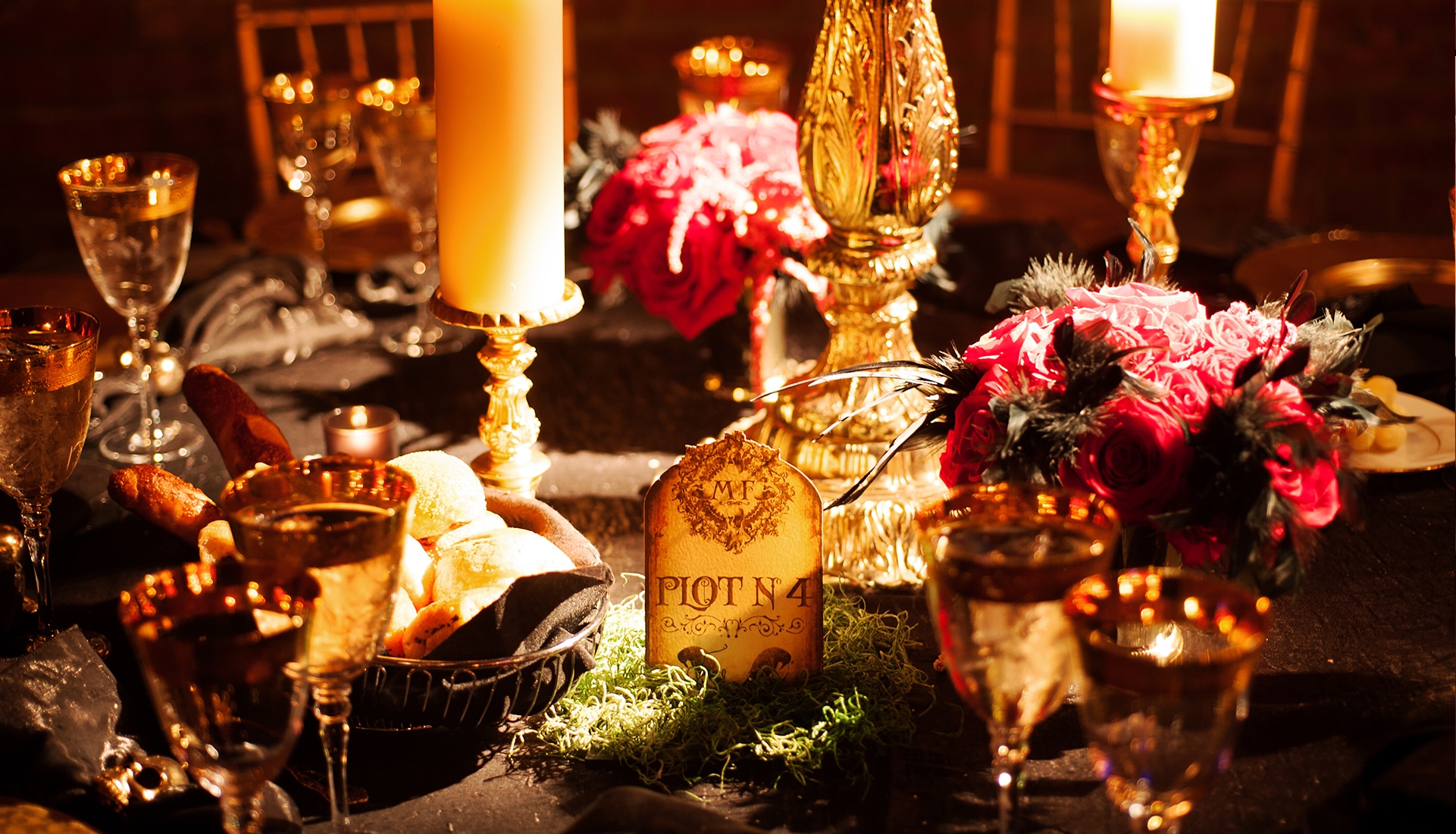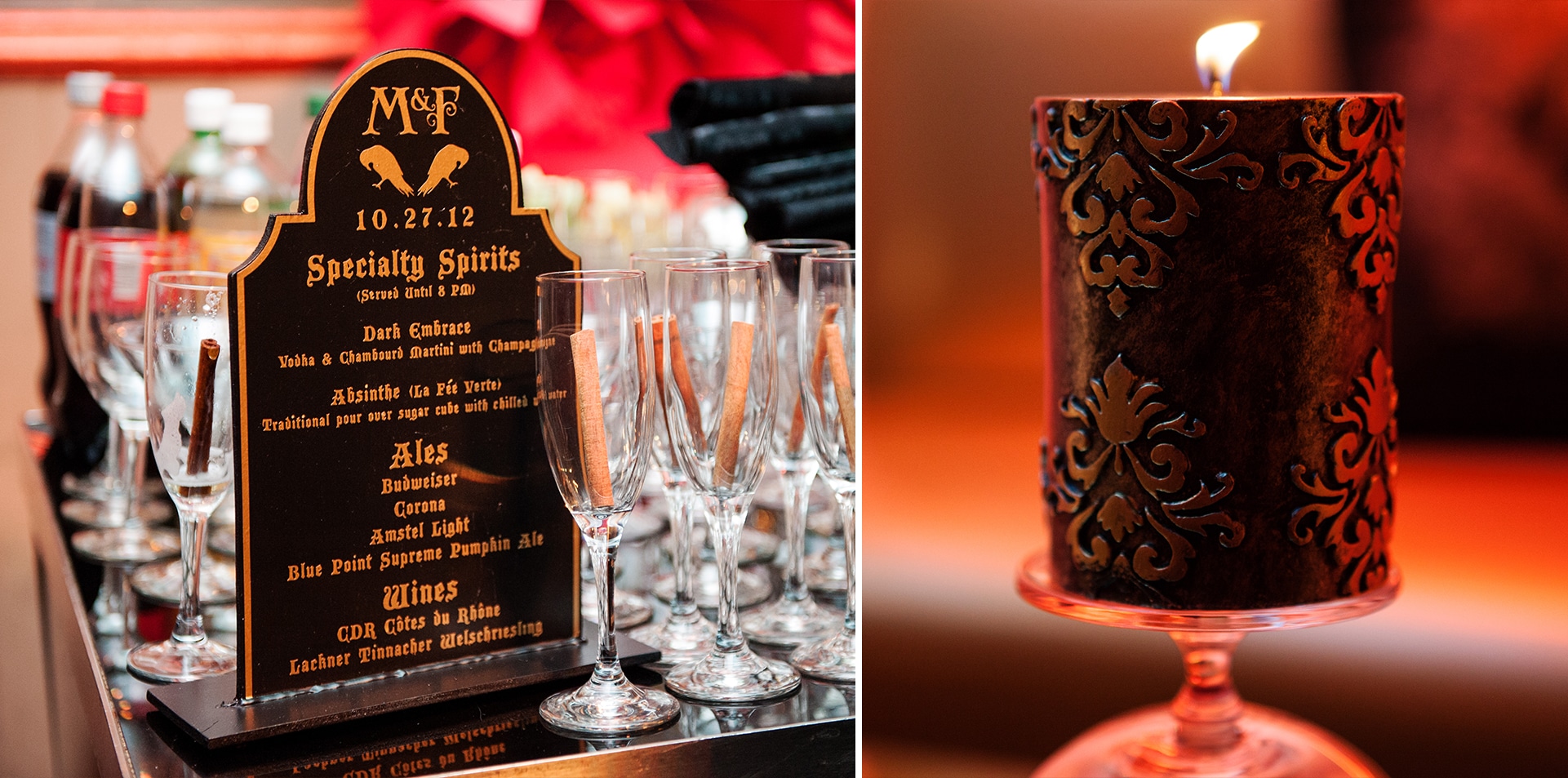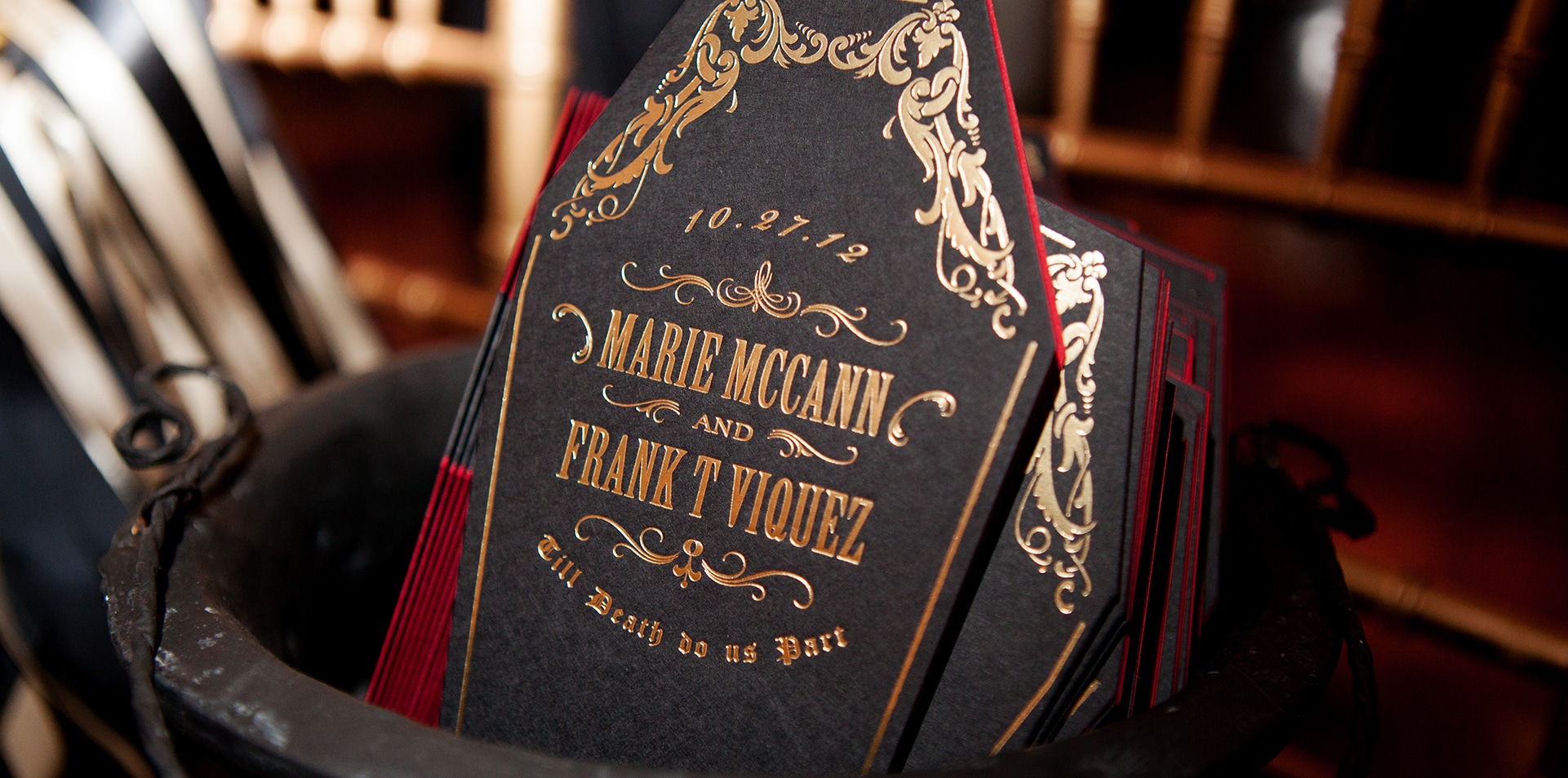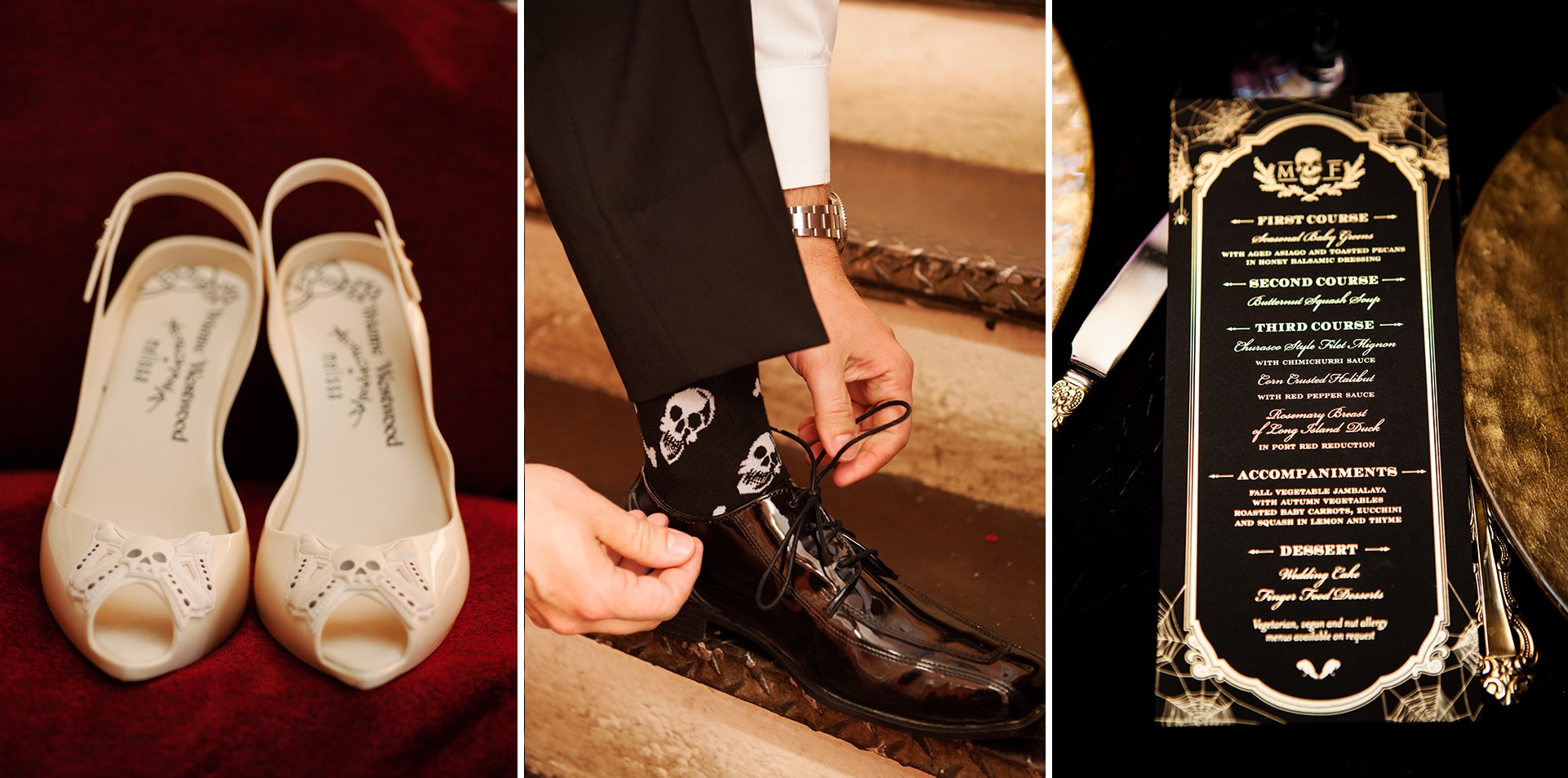 In addition to the amazing pictures above, we'd like to share some of our favorite entertaining tips to spice up your own Halloween party. Here are some fun and creative ways to bring a fresh new perspective to Halloween classics.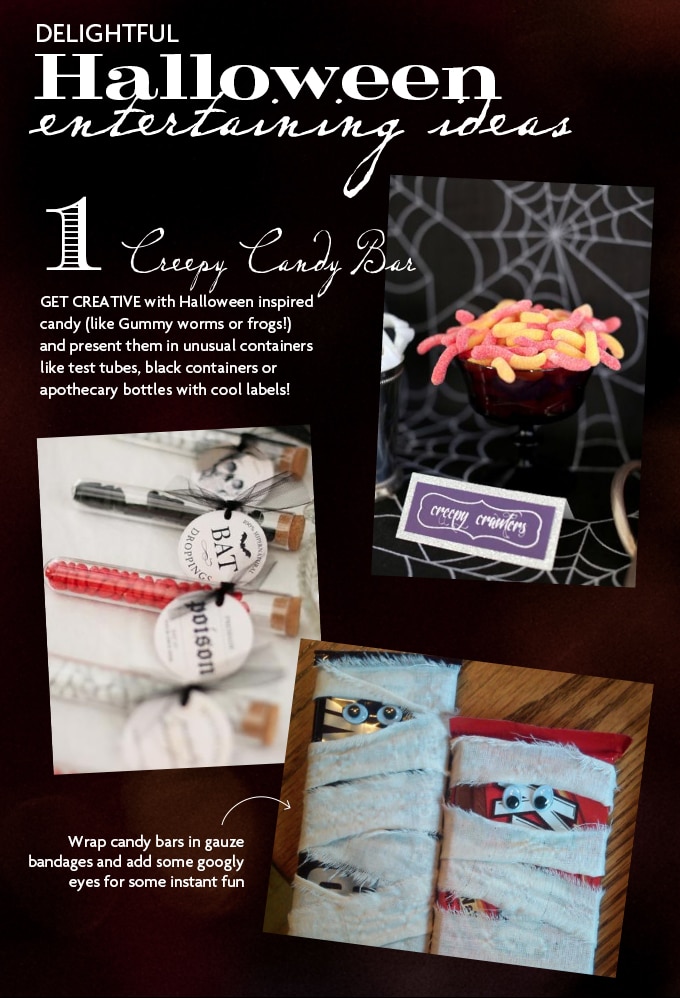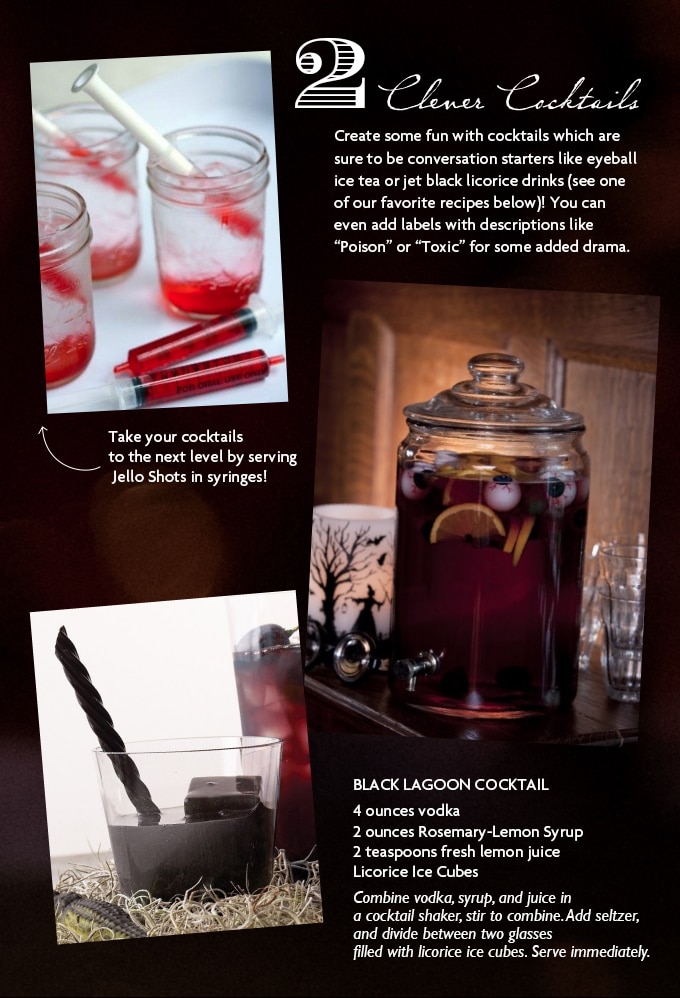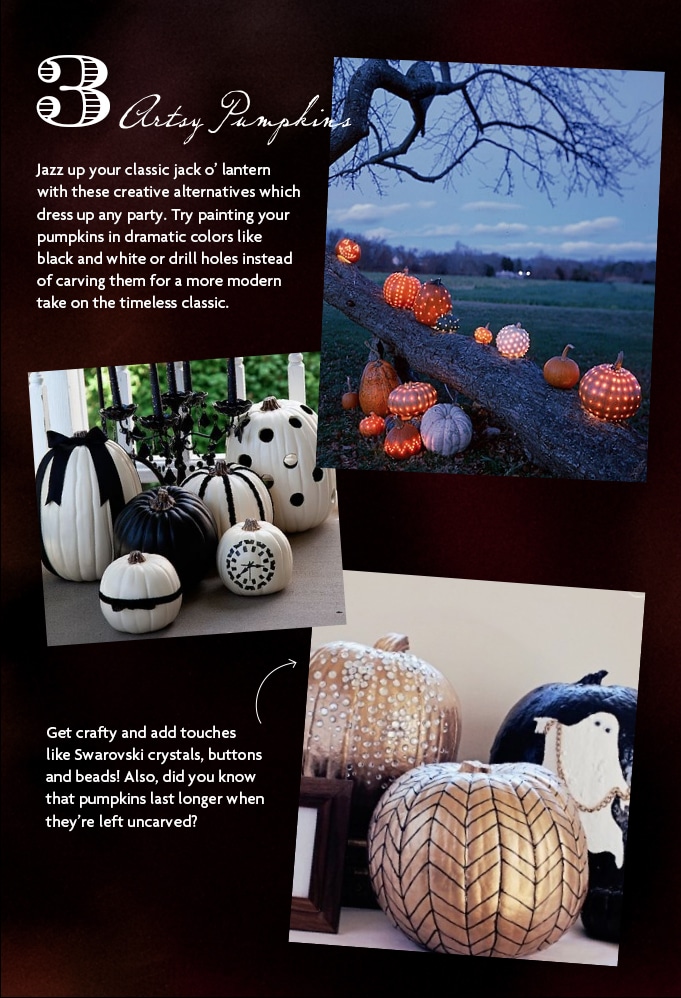 Last but not least, we've put together some of our fave "Haute" Halloween shopping selections right here. Gone are cliché or kitschy costumes. Why don't you elevate your trick or treating to a chic new level with these brilliant accessories and glamorous buys?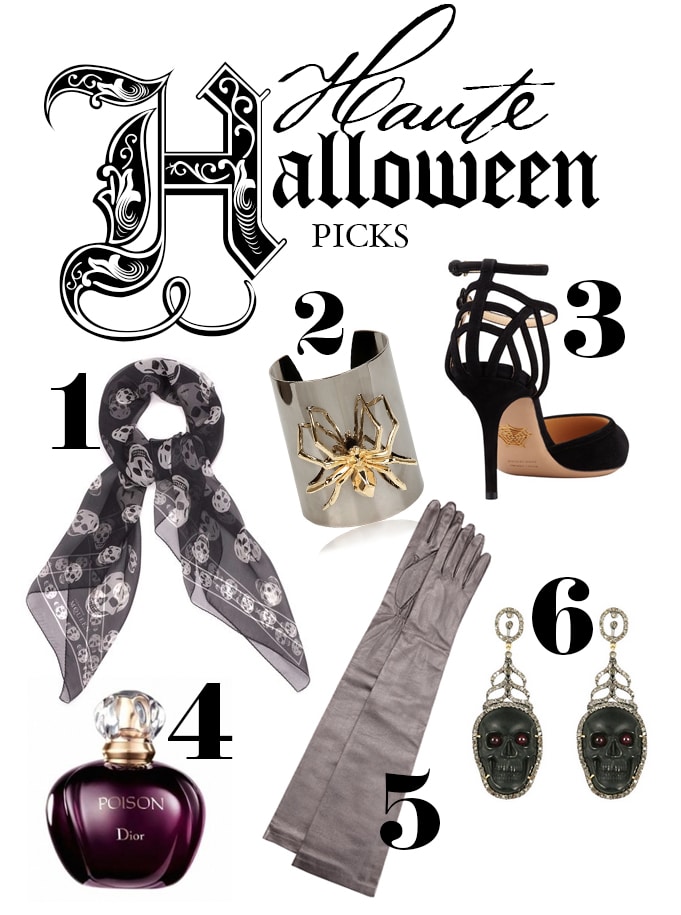 1. Scarf by Alexander McQueen 2. Cuff by Marmèn 3. Aranea Pumps by Charlotte Olympia 4. Fragrance by Dior 5.  Opera Length Leather Gloves by Portola 6. Earrings by Hari Jewels
__________________________________________________________
*Skull Socks K Bell | Damask Pillar Candle Hobby Lobby  | Skull Cufflinks Alexander McQueen | Skull Napkin Rings Martha Rotten | Cobweb Napkins Etsy | Skull Cookies Sweet n' Treats by Camille