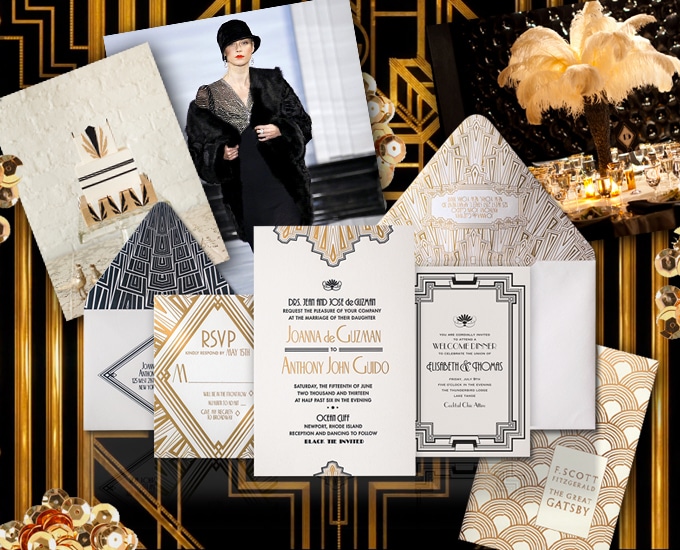 It's no surprise that Art Deco and Gatsby style is all the rage right now. With it's growing influence on fashion runways, easy transition into elegant home and lifestyle design and the highly anticipated big screen adaptation of the F. Scott Fitzgerald classic on the way, we're confident that this 1920s and 30s throwback will be sure to continue making a splash this year in weddings and events. Personally, I love how this iconic style can be so versatile, from clean, metallic and geometric lines to all out decked out flapper extravagance (and everywhere in between)! We were so inspired we even created our own take with our Ellington wedding invitation which is sure to set the tone for a party Jay Gatsby would be proud to throw!
So with that in mind, we've gathered some of our favorite Deco inspiration, not to mention enlisted the help of one of our favorite event designers, Swank Productions to showcase how you can bring some Gatsby glitter into your own event and wedding. One of my favorite things about Maya Kalman and her team is that they are constantly pushing the envelope as far as concept and innovation are concerned. That makes things all the more exciting for us as stationery designers because we get to try all these new and edgy ideas we've been dying to try! I absolutely love how their magnificent designs, complete with ostrich feather centerpieces to dripping chandeliers in the iconic Edison Ballroom bring to life the Deco spirit in a fresh and modern way.
Take a look for yourselves!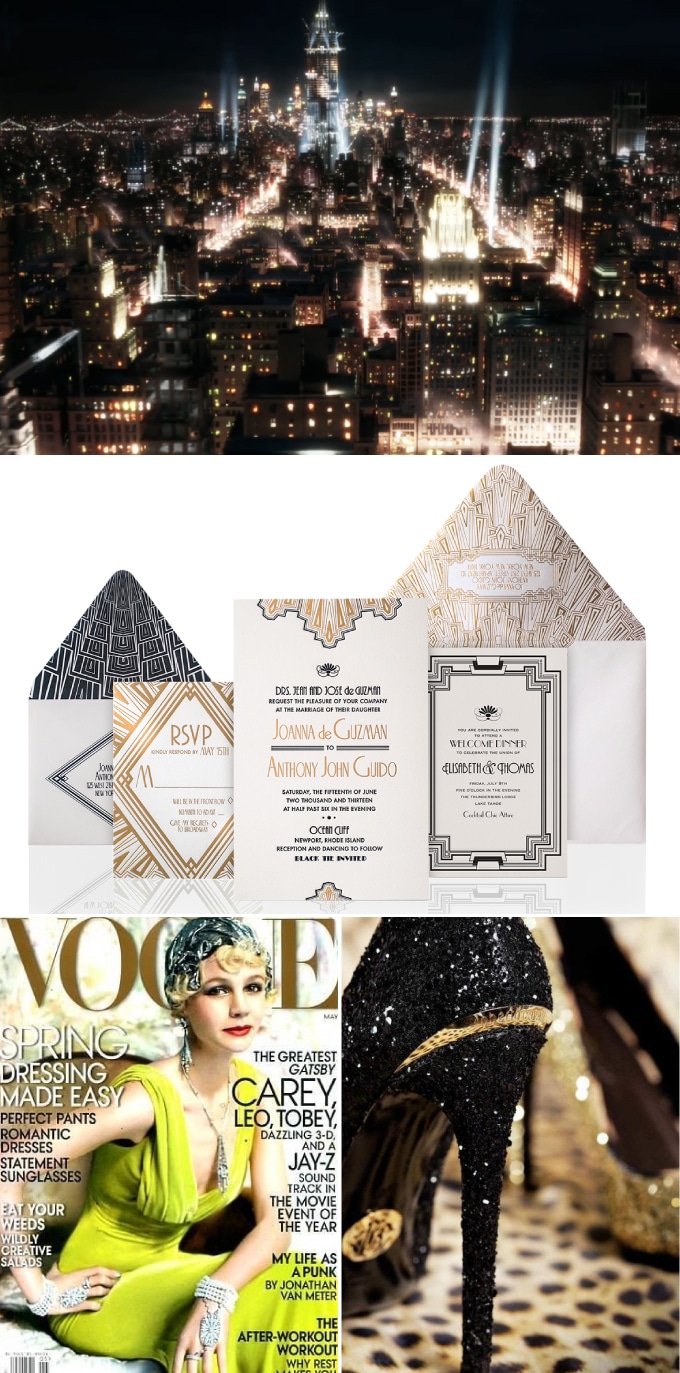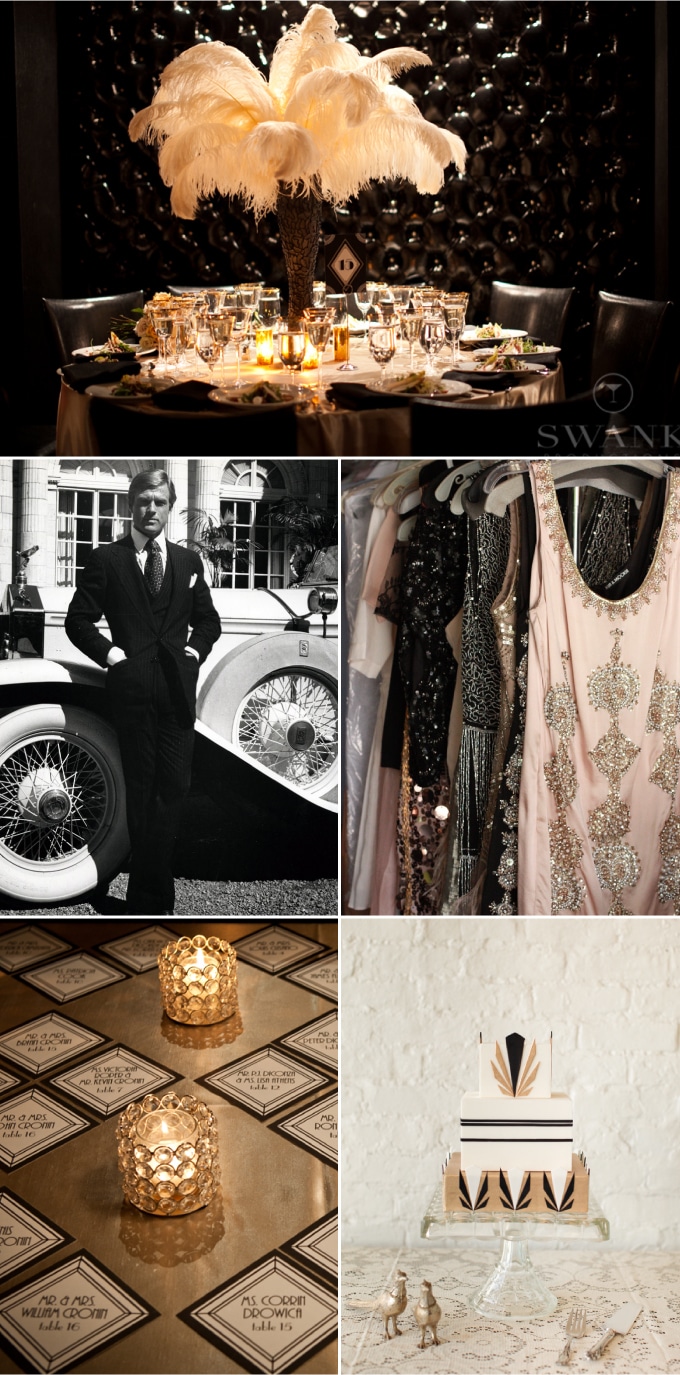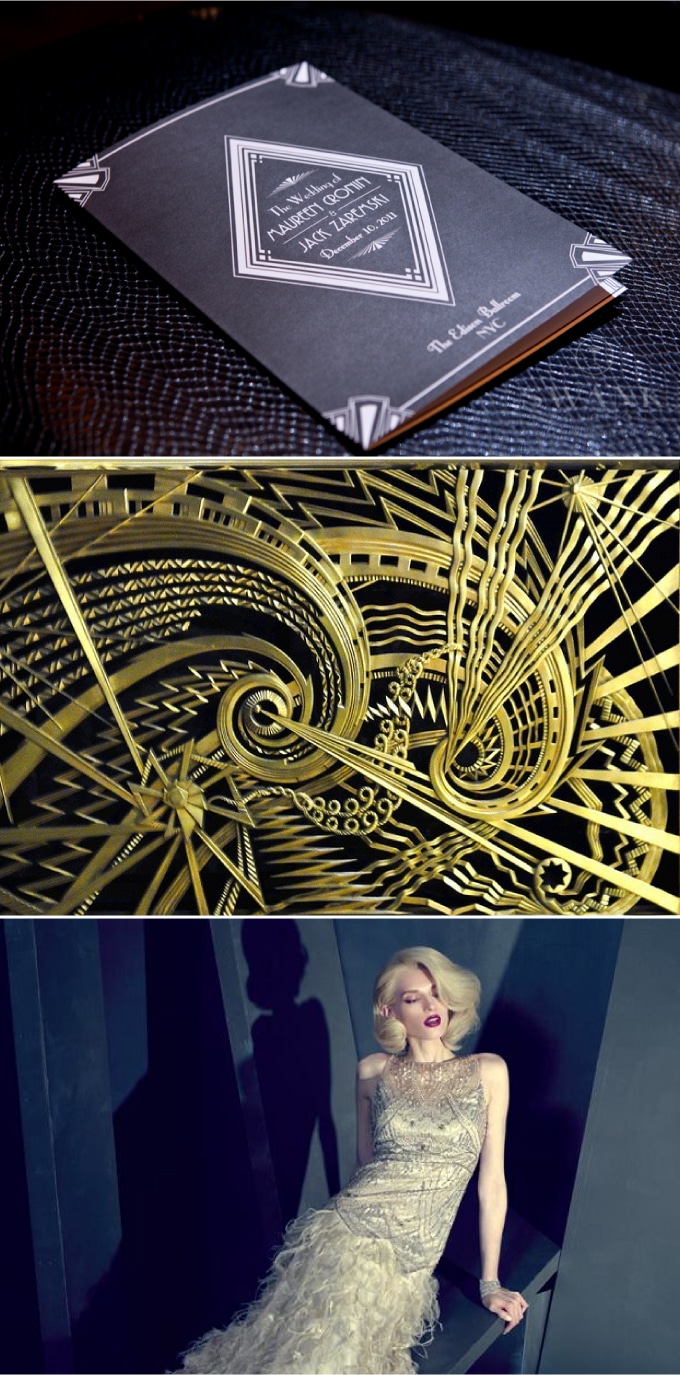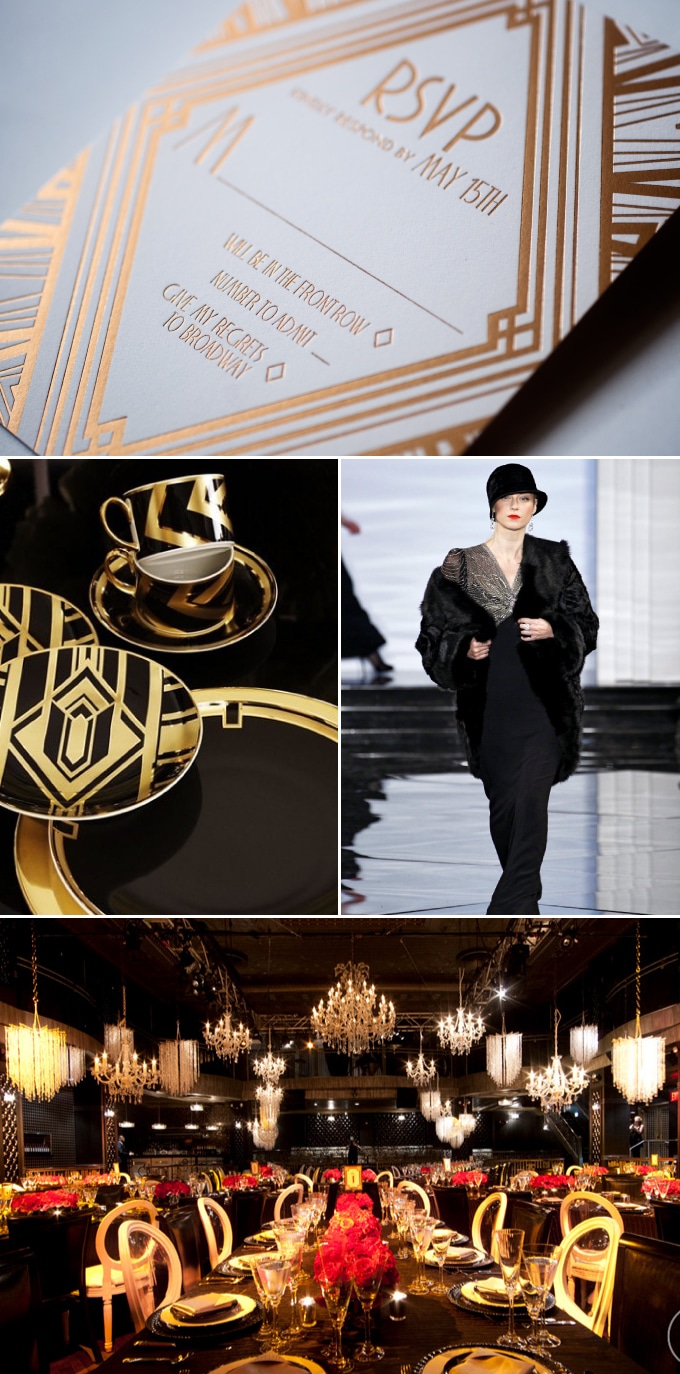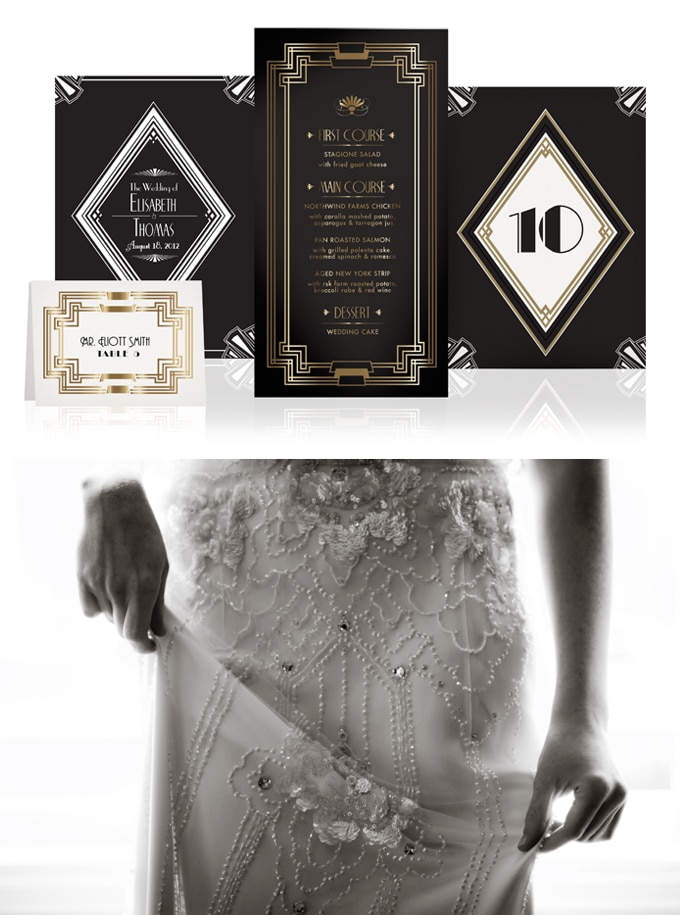 Looking to shop this dazzling look and bring it to life in your own life and wardrobe? Here are our favorite picks. So go ahead, deck yourself out in Deco!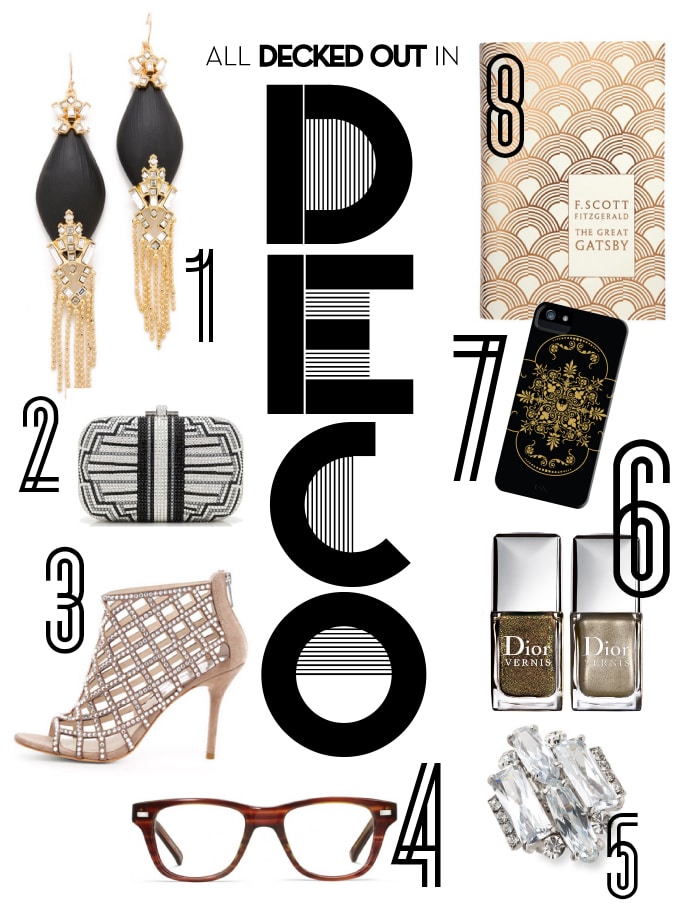 1. Earrings by Alexis Bittar 2. Charleston Clutch by Judith Leiber 3. Yvonne Crystal Booties by Michael Kors 4. Winston Glasses by Warby Parker 5.  Cocktail Ring by Cara Couture 6. Nailpolish by Dior 7. iPhone Case by Jon Hernandez for Society 6 8. Great Gatsby Hardcover by Penguin
__________________________________________________________
Image Credits
New York City The Great Gatsby Movie | Wedding Invitations Atelier Isabey | Magazine Cover Vogue | Glitter Heels Roberto Cavalli | Event Design Swank Productions | Robert Redford The Great Gastby Movie 1974 | Vintage Dresses via Fear no Beauty | Place Cards Swank Productions and Atelier Isabey | Cake Lael Cakes via Style Unveiled | Wedding Program Atelier Isabey | Chanin Building Flickr | Gown Sue Wong | Rsvp Card  Atelier Isabey | China Ralph Lauren Home | Runway Look Ralph Lauren | Event Design Swank Productions | Wedding Stationery Atelier Isabey | Gown Jenny Packham