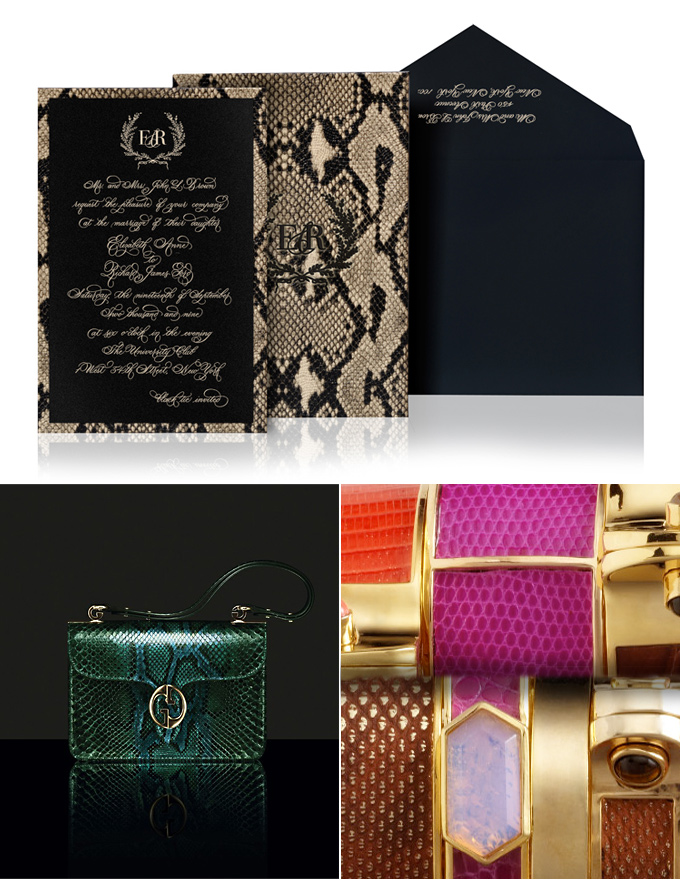 I absolutely adore luxurious textures and patterns, especially exotic skins (like python and croc!) and leather. They have the ability to accentuate just about any object or accessory to a new height of luxury. I'm always looking to the latest runway trends and lookbooks to inspire my designs. Recently, Gucci, Hunting Season and Kara Ross have been some of my favorite designers to incorporate luscious exotic prints and textures into their creations and it's no surprise that the art of Tannery has also inspired some of our custom wedding invitation pieces as well! So today I would love to share with you some of my latest inspirations and obsessions as well as two of our most current, fashion forward invitation suites that bring the concept of couture to a whole new level.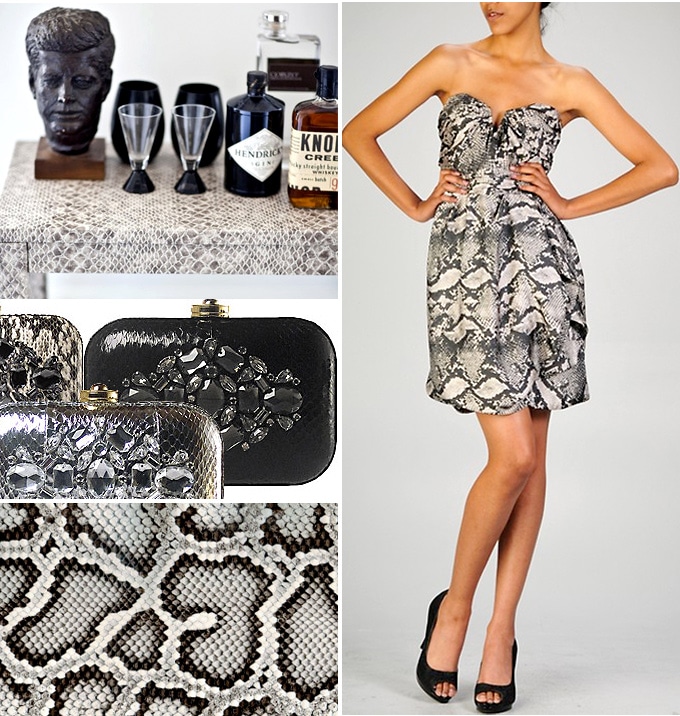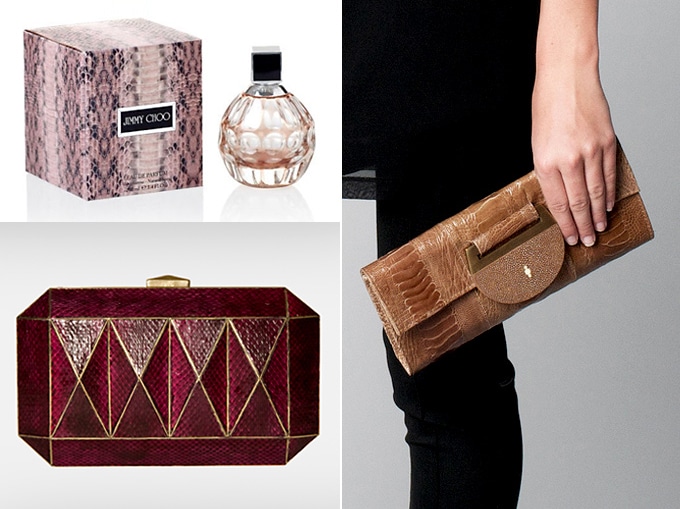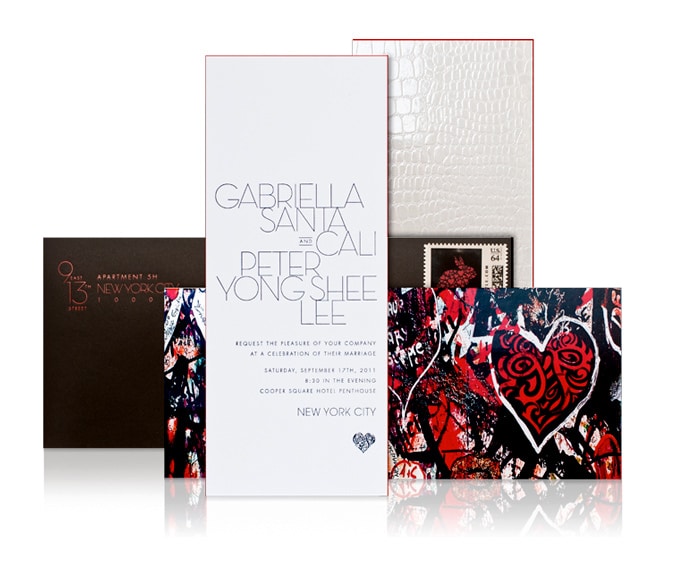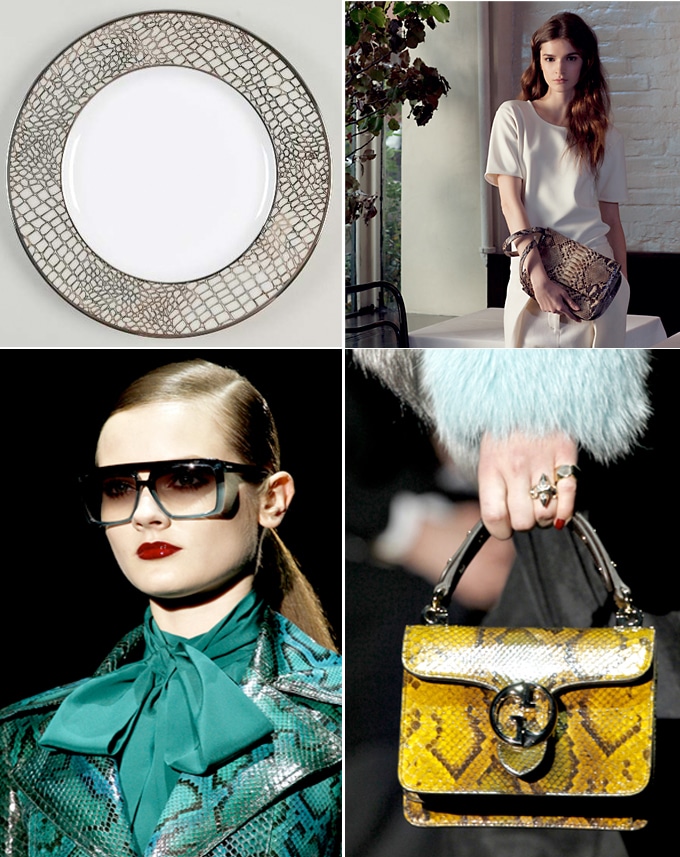 Photo Credits
Python Wedding Invitation Suite by Atelier Isabey |  Satchel by Gucci | Bracelets by Kara Ross | Tablescape by Society Social | Dress by Aryn K | Clutches by Rafe | Fragrance by Jimmy Choo | Clutch by R&Y Agousti | Minaudiere by Rafe | Custom Wedding Invitation Suite by Atelier Isabey | China by Ralph Lauren | Handbag by Hunting Season | Blouse by Gucci | Handbag by Gucci | Runway looks by Altuzarra
For more ideas and examples of our custom wedding invitations,
Check out our portfolio!