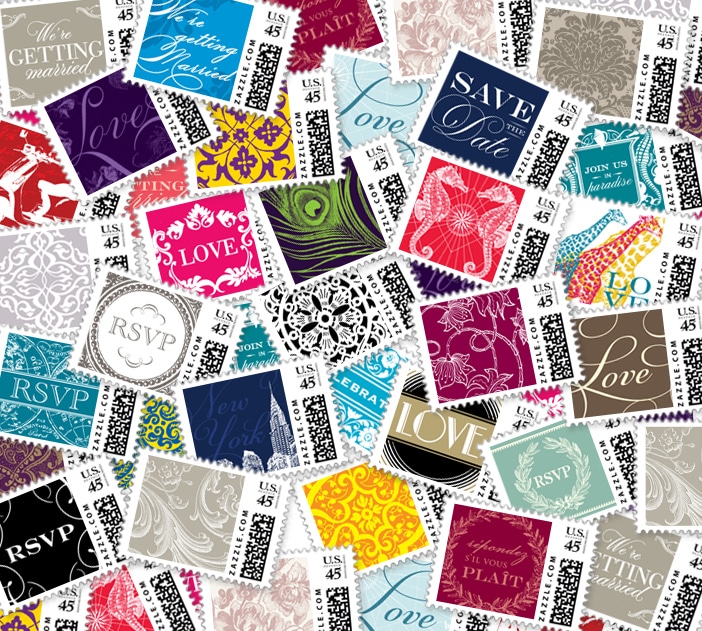 We're thrilled to announce the launch of Atelier Isabey Stamp Store, in partnership with Zazzle.com. At Atelier Isabey we're all about creating one signature look from beginning to end and it's no surprise that having the perfect postage stamp is an essential piece to complete your invitation or luxury stationery look. And what better way to do this than with our exclusive selection of luxury postage stamps! We've designed a collection for Zazzle with styles ranging from classic and romantic to more vintage and exotic creations as well! Check out some of the styles we created starting with our fun and fashion forward New York inspired collection !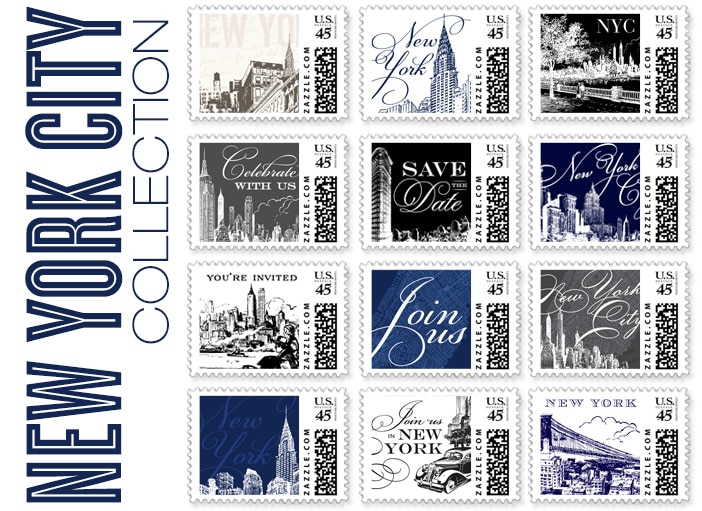 Looking for something more traditional and formal? Our Classic collection boasts some original but still formal options in a gorgeous array of elegant and muted colors. We love the playful and tongue in cheek LOVE crests and wreaths for a uniquely chic statement.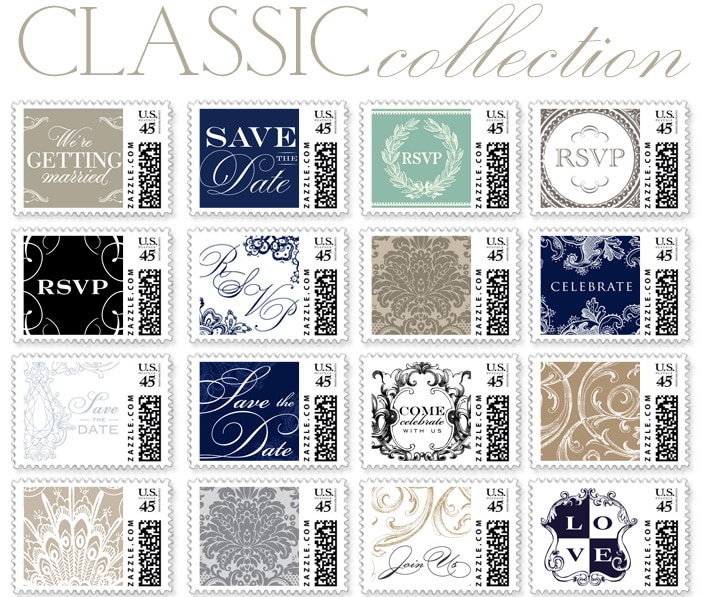 Having a romantic destination wedding in Florence or a fun and flirty affair on a Beach in the Bahamas? We've got it covered! Take a look at our destination stamp collection with worldly inspirations from tropical to exotic.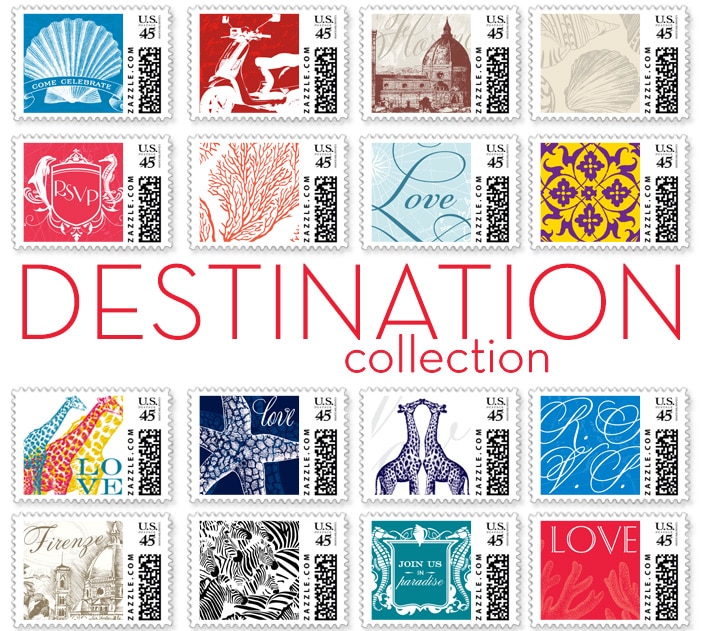 Another great way to add color and visual interest to your invitation envelopes is with color. This year's fashion runways have been all about bold colors and color blocking so what better way to have a fashion-forward look that with a vivid pop of color on your own postage stamp! Our Colors and Exotic Collections deliver just that with sumptuous color, unique patterns and motifs that will be sure to delight your guests.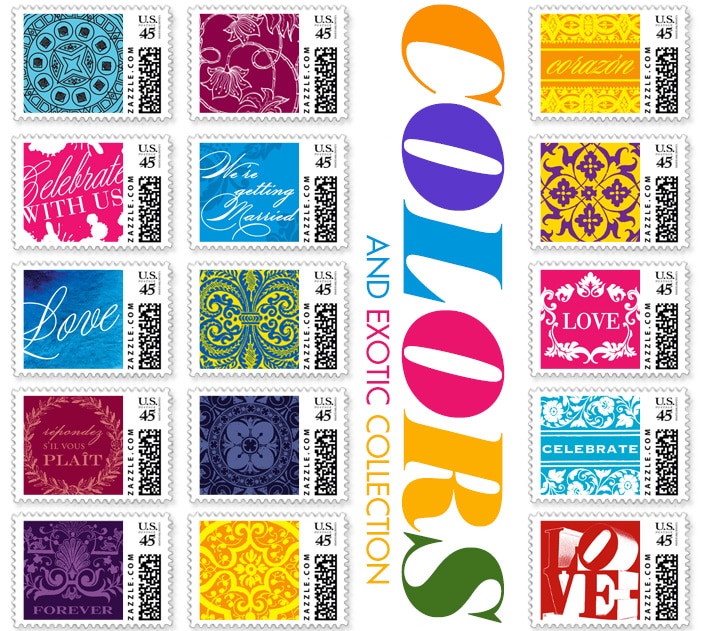 So there you have it. Some of the highlights of our new Stamp collection. It doesn't stop there though, we've designed modern, vintage, floral, deco and rustic stamps too so head over to the Atelier Isabey Zazzle Store to explore all the options we have to offer. Don't find something you like or looking for a different color? Contact us directly and we can create something one of a kind just for you!