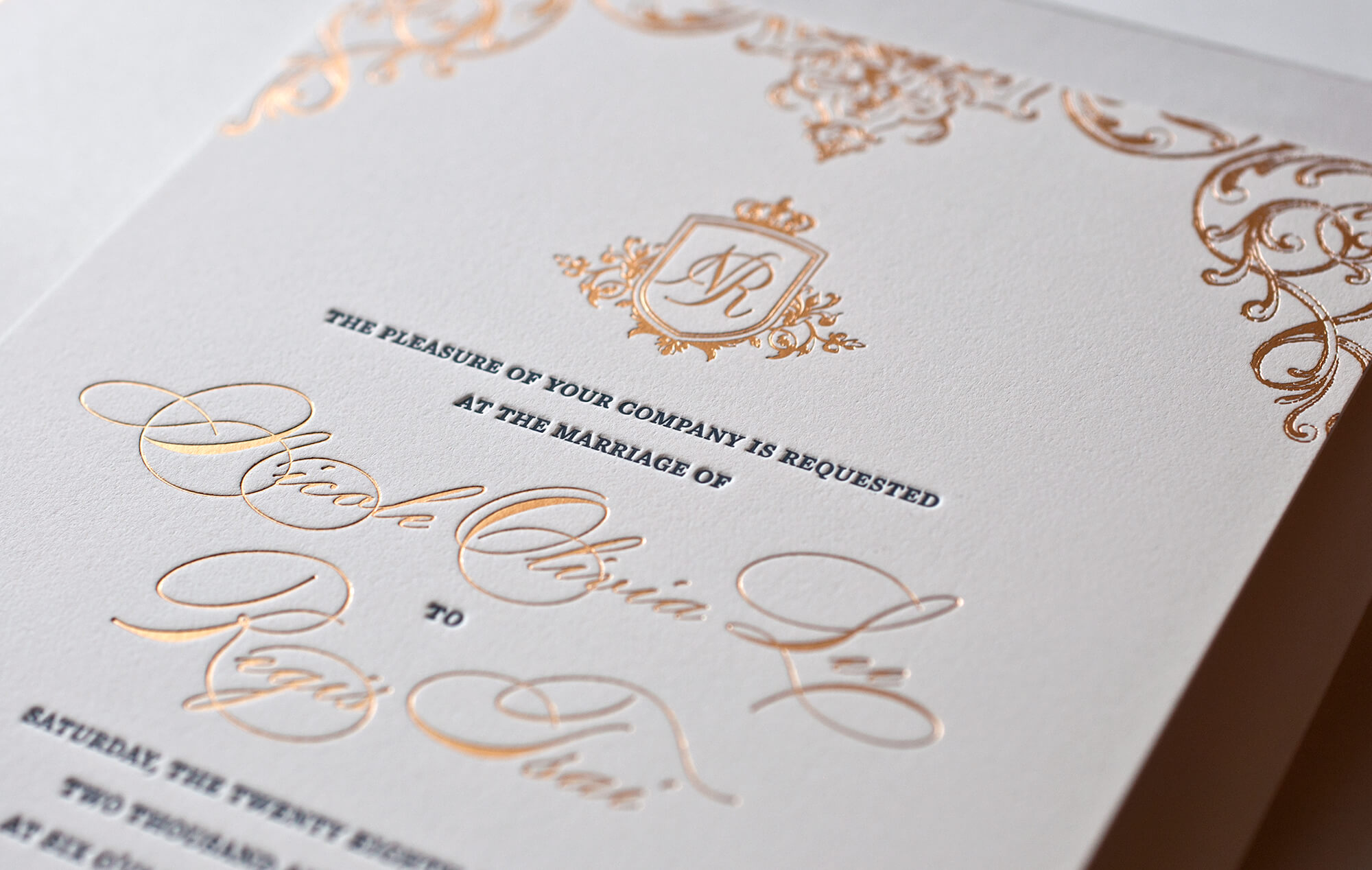 At Atelier Isabey, we're always looking to create fabulous and innovative invitations for couples across a wide spectrum of styles, looks and budgets. Being a studio that specializes in custom work, it's always fun to see the trends that emerge season after season. This summer, we're proud to launch three brand new designs that have just been added to our Wedding Collection lineup! We're now bringing gorgeously crafted foil stamping and laser cutting to the forefront of our collection so that you can get the luxe look from within our pre-existing design collection!
The three designs hold three different and very unique looks.  Combining traditional elegance with opulent scrollwork and gold detailing, our Palais invitation design evokes a perfect balance of regal beauty with a timeless chic look. The invitation suite features lush deep letterpress printing and gold foil stamping on luxurious thick papers, perfect for any lavish and ornate affair.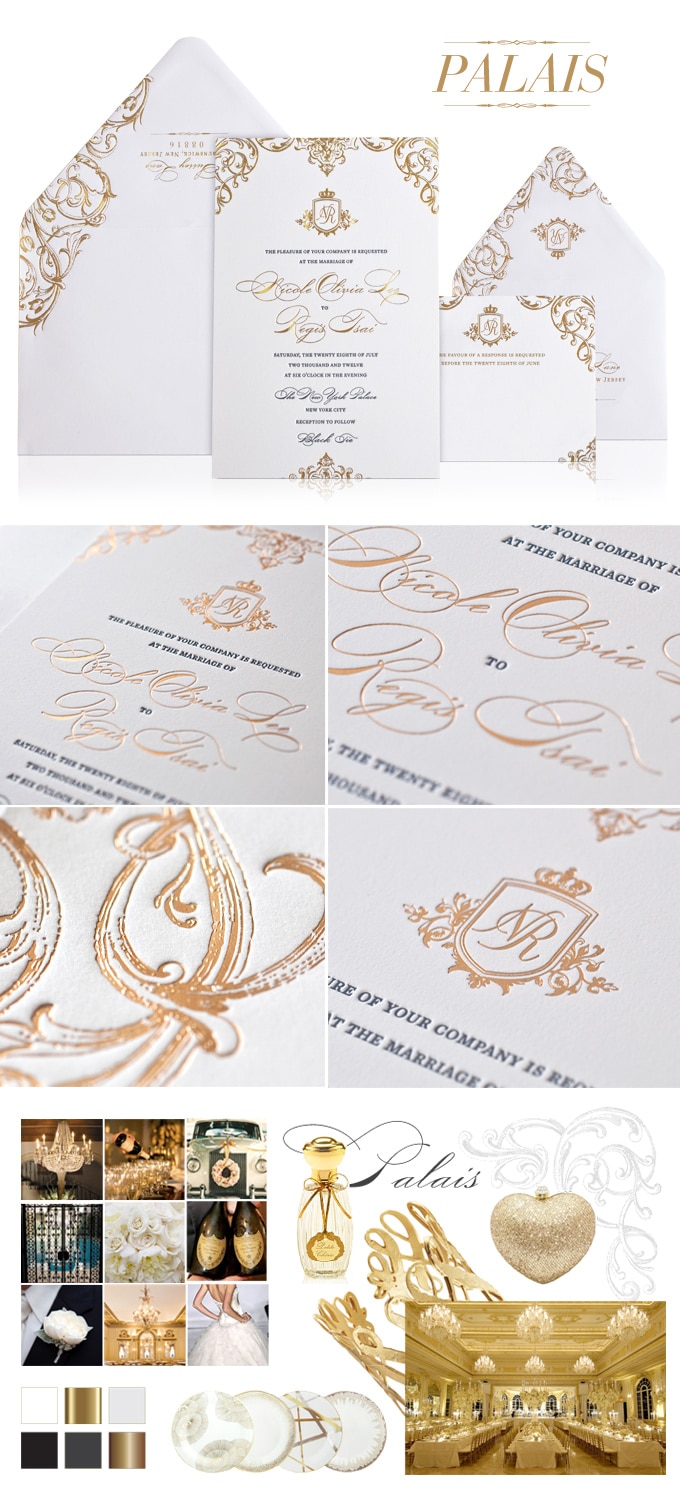 Our second design is a a boldly Art Deco wedding invitation. The Ellington design pairs stunning black and white graphics with luxurious combinations of letterpress and foil stamping on crisp white papers. Perfect for a 1920s inspired wedding or a fashion forward couple looking to make a statement with a uniquely glamorous look.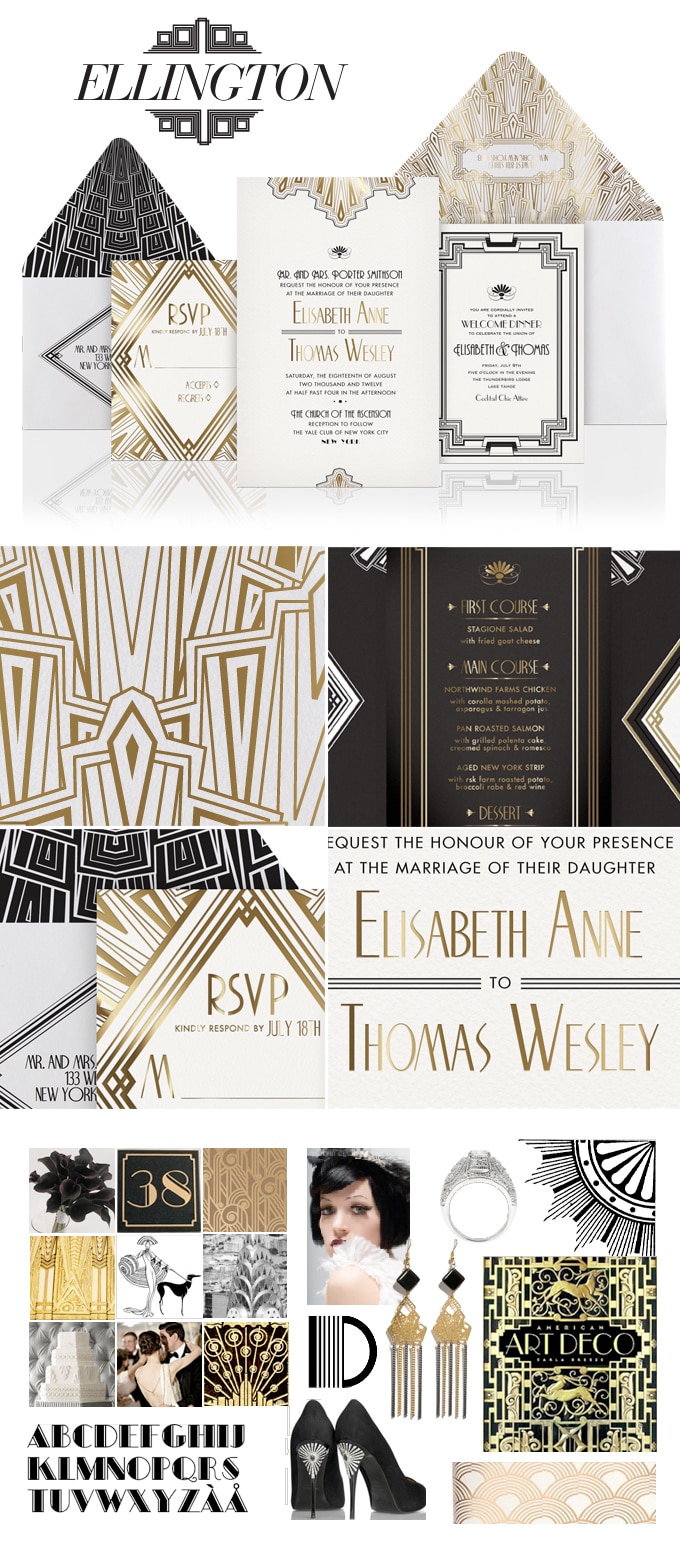 Last but not least, one of our most exciting new ventures of the season has been bringing one of our bestselling laser cut designs into our collection. Our new Monarc wedding invitation design has our signature intricate lace motif and now comes in a rainbow of new colors to match to your wedding color scheme.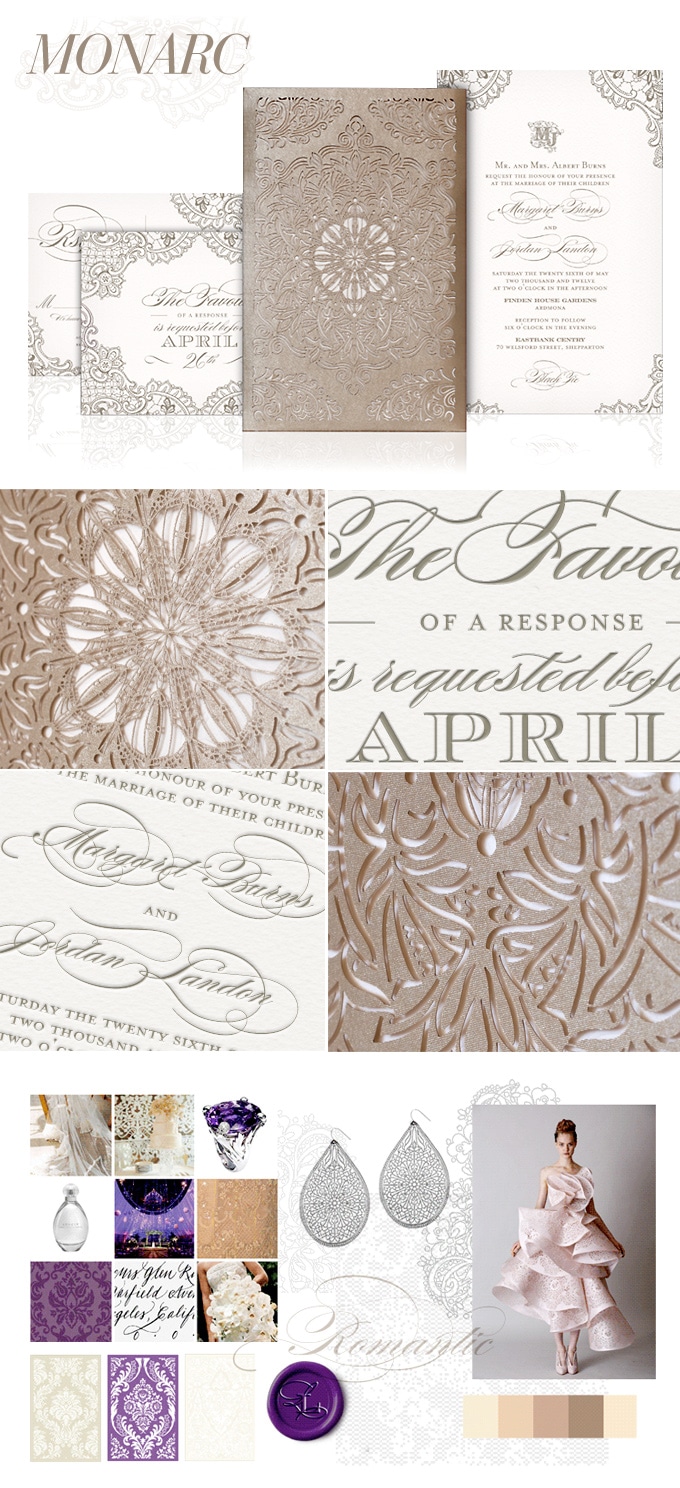 Here's just a peek at some of the new colors we're offering!