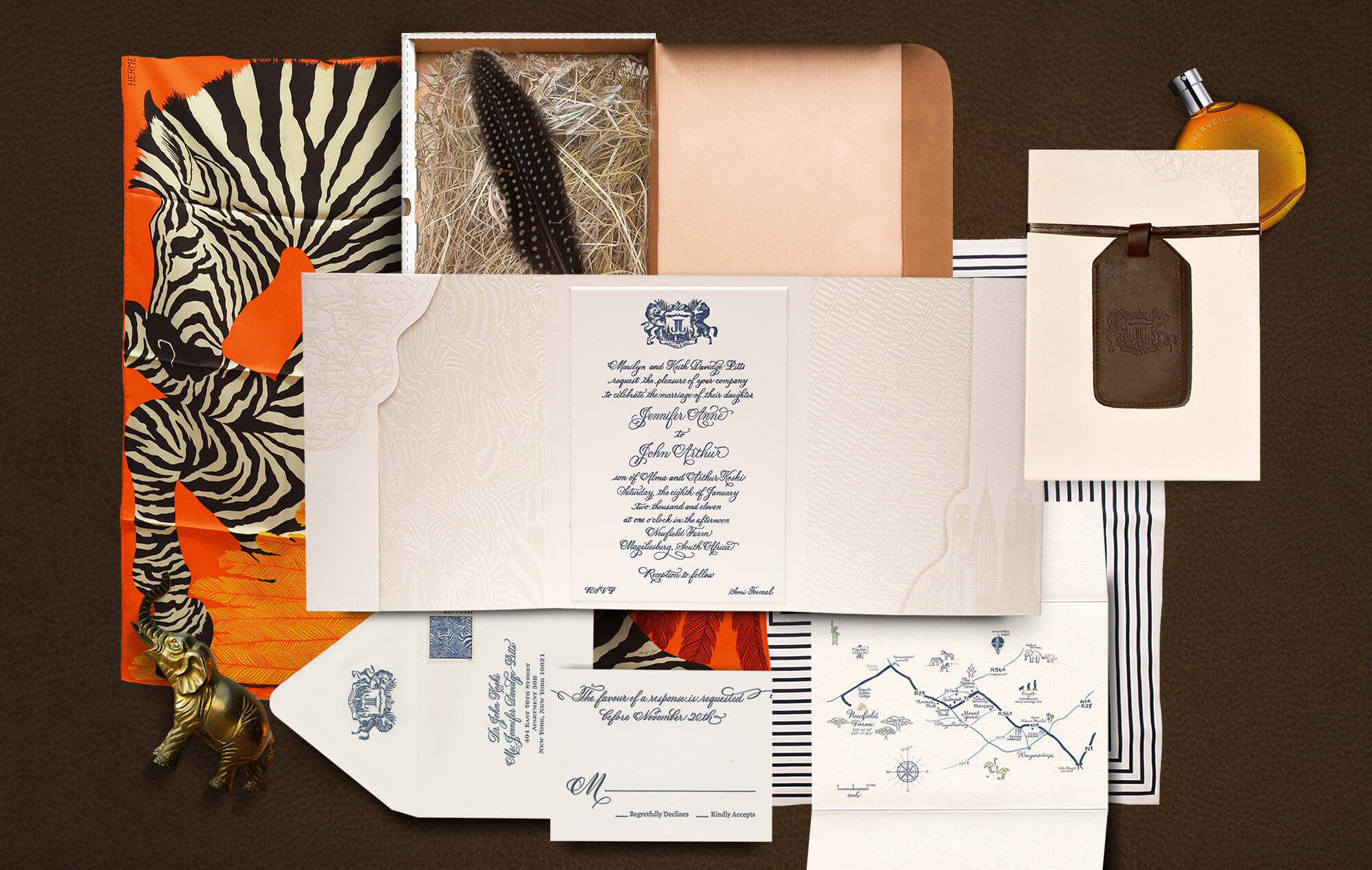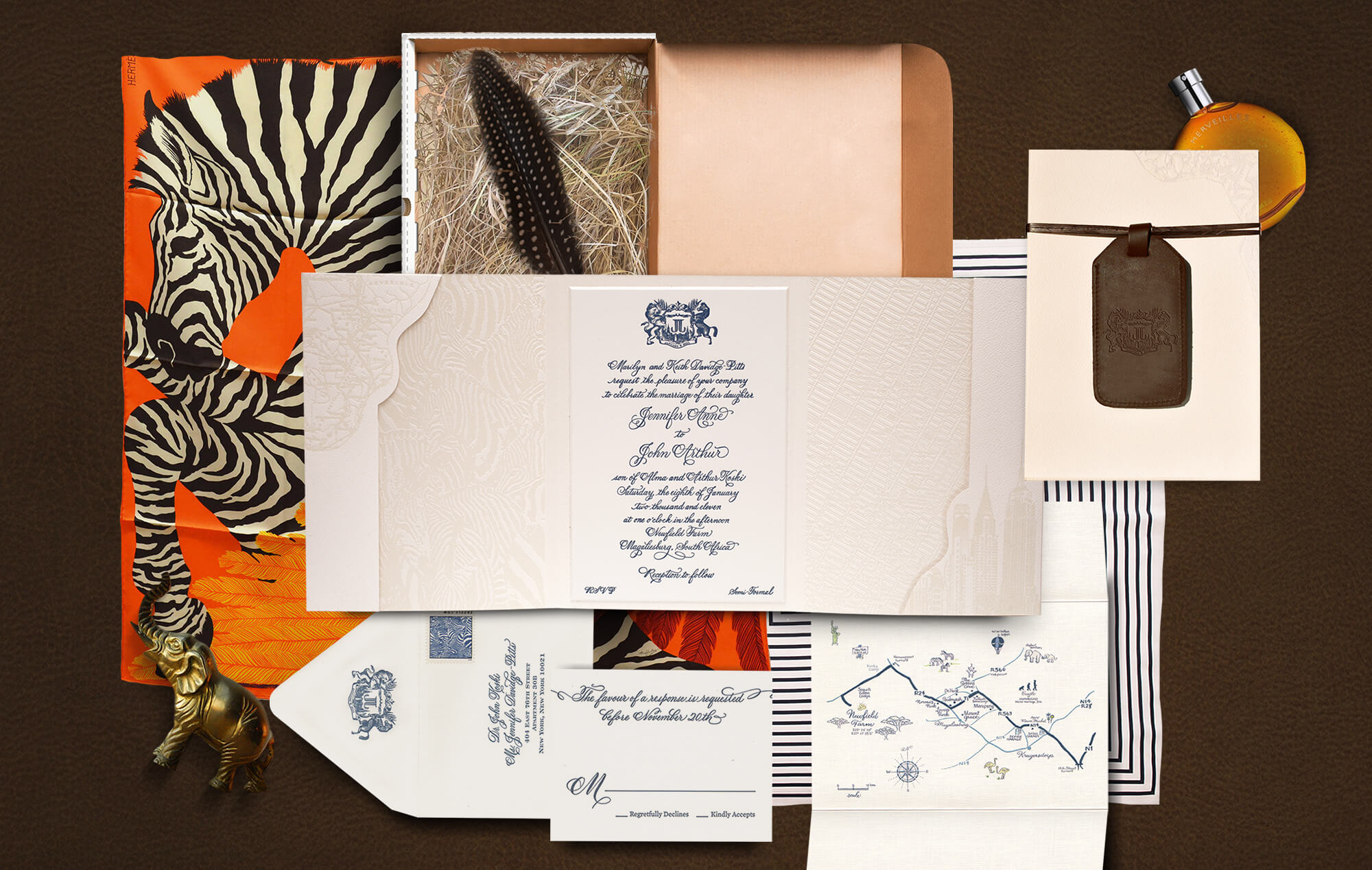 I've had the pleasure of designing countless bespoke invitations for couples from all over the world, from different cultures, from every walk of life and every single time, the most exciting part about the process is immersing myself in the unique personality and inspiration that they bring. Jennifer and John came to us with a unique vision of their own: with their South African destination wedding and diverse backgrounds, there was no shortage of inspiration to be found!
They were interested in incorporating South African themes (Johannesburg is Jennifer's home town), a traditional American wedding aesthetic (John is from the US) and somehow also infuse a little New York City into the mix as well (the couple currently reside in NYC)! With those ideas in mind, we agreed that the idea of a travel journal as a nod to the international destination would be a great place to start. First thing we do here at Atelier Isabey, is do our due diligence, research and put together creative inspiration boards that set the tone for what's to come with the invitations.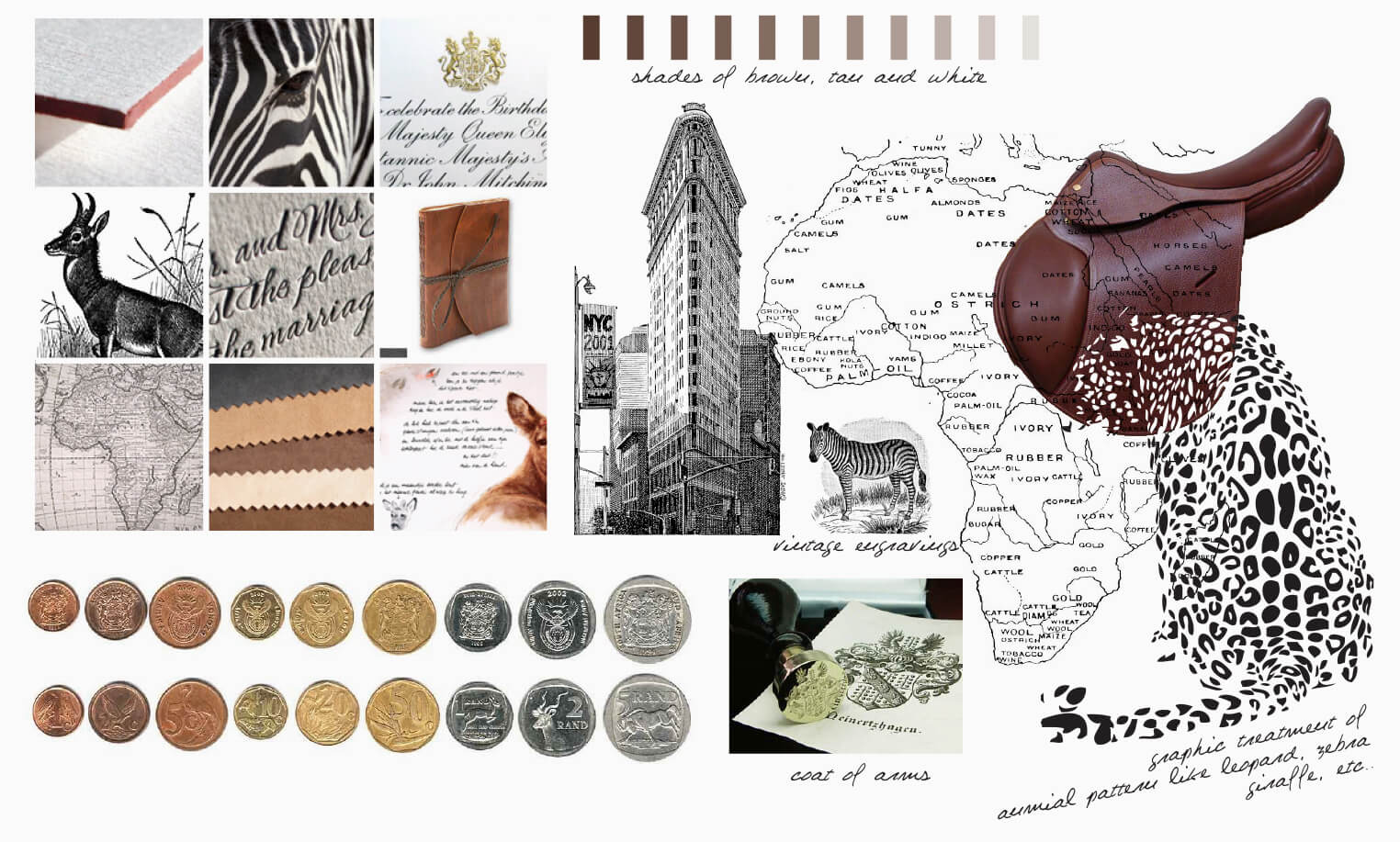 I loved the idea of celebrating their differences with a unique juxtaposition between New York City and South African elements. Think zebra next to a NYC yellow cab! How fun is that? After the inspiration boards, we embarked into the process of taking all of our research, ideas and imagery and bringing them to life in our first concepts. Here are some of our favorites
To finish it off, we went to work refining the invitation design as well as every single detail from the monogram and hand-calligraphed boxes all the way down to the stamps for that perfect, buttoned up look.
The result is a labor of love and an invitation that the couple were proud to call their own. We went with leather grain embossed papers in ivory and brought in varying textures from linen embossed papers to luxe cotton papers letterpressed with subtle, tone on tone motifs. The final design was produced on seven different papers sourced from around the world, wrapped in a leather strip holding an embossed leather luggage tag and delivered in grass-wood filled boxes.
How's that for a lasting first impression? Click here to see more pictures of Jennifer and John's invitation suite.